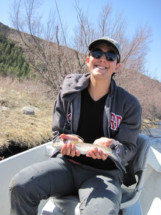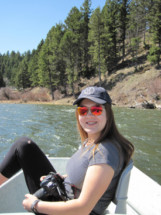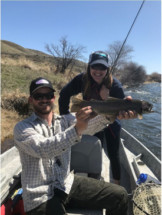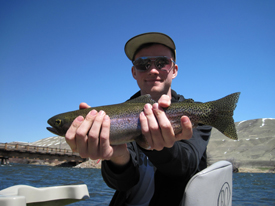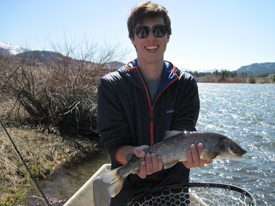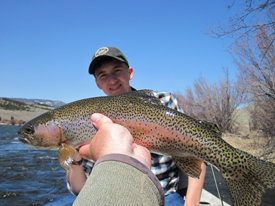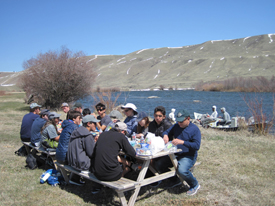 What a time of year to fish the Upper Madison, the valley is coming to life with bugs, birds, green grass and hungry trout. The river is flowing at 2,100 c.f.s. below Hebgen lake, 2,180 c.f.s. at Kirby Ranch and 2,460 c.f.s. at Varney Bridge and we expect those numbers to keep climbing as Northwestern Energy plans on running a flushing flow at their maximum allowed 3,500 c.f.s. at Kirby for 3 days sometime within the next couple of weeks.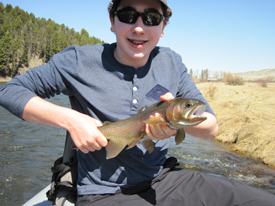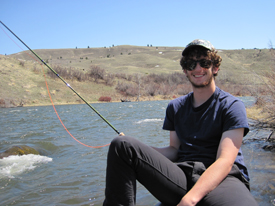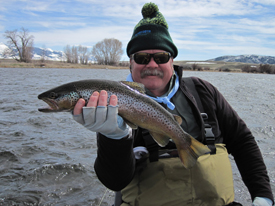 The forecast is showing daytime highs in the upper 60's and low 70's for the next ten days with some scattered thunderstorms and night time low temps in the lower 40's which should make for some awesome days on the water. As always for this time of year look for fish to be spreading out throughout the river as water temps come up.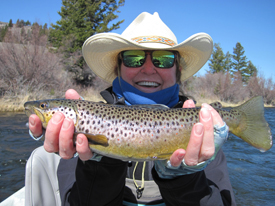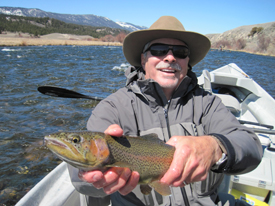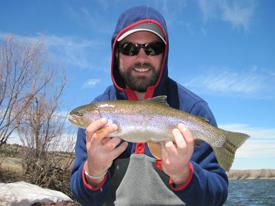 Dry fly fishing is picking up as we're starting to see March Browns hatching closer to town along with the Blue Wing Olives that have been around in good numbers for a couple weeks now. After looking at water temps I don't think it'll take more than a week or so before we see big Caddis hatches. Our favorite patterns have been the BWO Para-Sipper, Batwing Emergers, and the Split-Wing Adams.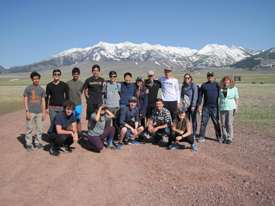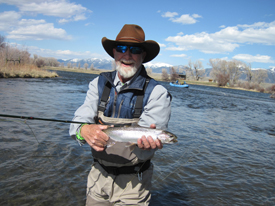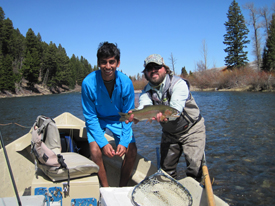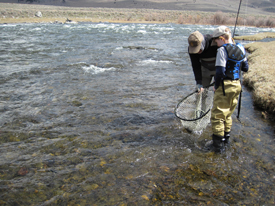 Streamer fishing has also been on the upswing with some days displaying some serious action. Our best bugs have been Black/Olive Delektable Double Screamers, Trevor's Sculpin, Mini Loops and Sparkle Minnows. I've had better luck with a slower retrieve with lots of little jerks and pops on the way in.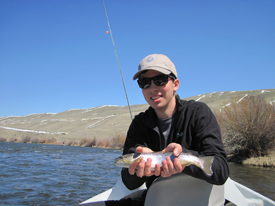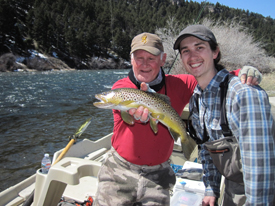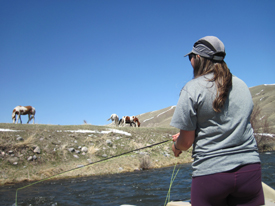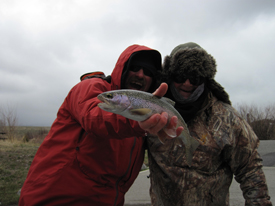 You'll all be surprised to hear that nymphs still catch 'em too. With the flows being up a bit you won't want to forget the split shot at home and if you're wondering how you didn't get a take in that perfect bucket you may want to try some more weight before changing up flies. The best flies have been the Olive Delektable Mega Prince, Delektable Hurless Stone, Delektable Hammerhead Jig-Hook Prince, Lightning Bugs, Worms and smaller Pat's Rubberlegs.