It is about time we posted a new Madison River fishing report.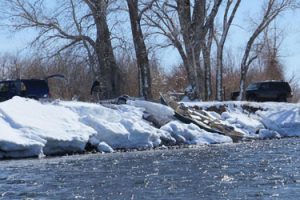 For the past two weeks we have heard of some excellent fishing on the Madison.
Last week friends launched at Varney but the launch was still snow and ice. Don't try this if you are not experienced. Most of that ice and snow on the Varney ramp is melted by now.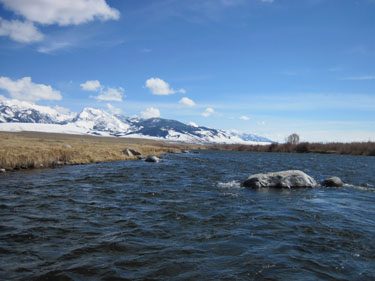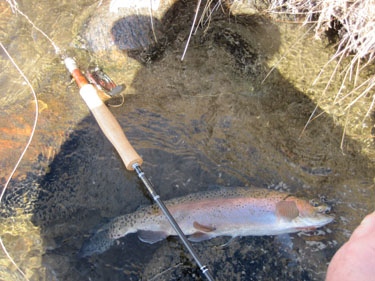 McAtee Bridge, 8 Mile Ford and Burnt Tree Hole are accessible. The gate at Valley Garden is open so you can use the access to get your boat out but fishing is still closed there. The Ennis access is closed.
Remember that Quake to McAtee is closed to fishing until the third Saturday in May and the same for Ennis Bridge to Ennis Lake and the tributaries. Check your reg books to be sure.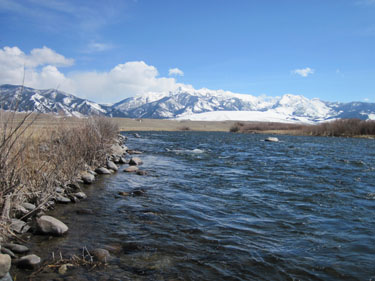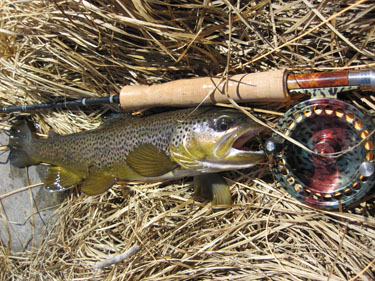 I waded below McAtee Bridge and tied on two of my favorite springtime stonefly nymphs, a #8 Delektable Hurless Stone Gray with Flashback and a #8 Delektable Mega Prince Olive with Flashback. I didn't need to change flies as Browns and Rainbows from 15″ to 17″ chomped it.
The views were spectacular and the fishing was really fun.
This is one of my favorite times to fish in Montana.
Dan