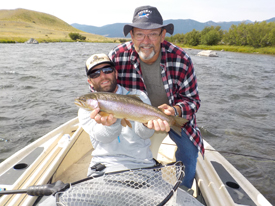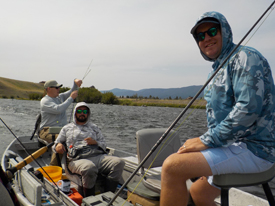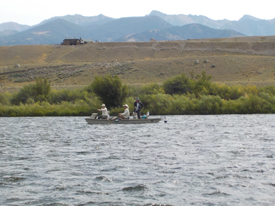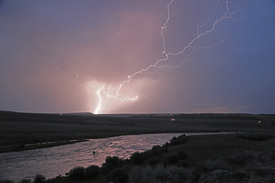 It's hard to believe we are through the first week in August already. Archery season is just around the corner and there is a touch of fall in the air in the early mornings. But still plenty of fishing to be had. We are still under Hoot Owl restrictions here on the Upper Madison. So keep in mind you need to lay the rods down at 2pm and enjoy the scenery with a cocktail after that. Or get out in the middle of the night and find that Brown of a lifetime on a juicy Mouse pattern. We've received more much needed rain over the last several afternoons and we are very thankful for that.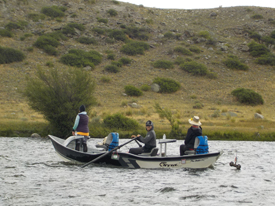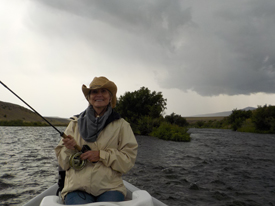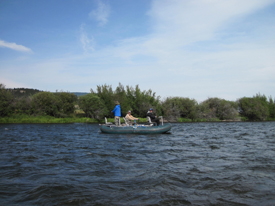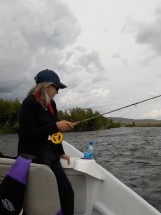 After the last two epic Hopper seasons, so far this year is shaping up as a tougher one. Of course the Hoot Owl closures don't help by taking away a huge portion of the prime Hopper time on the River. If your patient and rotate through some colors and patterns you can get some action on them. But Ant patterns and Chubbies are fishing more consistently each day. And you can never go wrong with the Dry Dropper rig this time of year.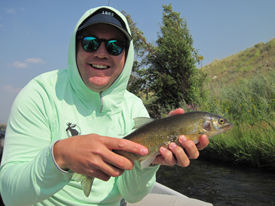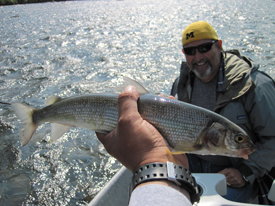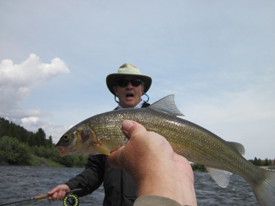 Nymphing remains consistent and is solid to very good most days. Pat's Rubberlegs in Olive/Brown, Brown/Black, Delektable Guide Stones are working, Lightning Bugs, Delektable Lil' Spankers, Flashback Pheasant Tails, and Wire Worms have been fishing well over the last several days.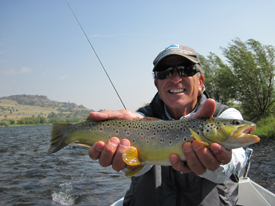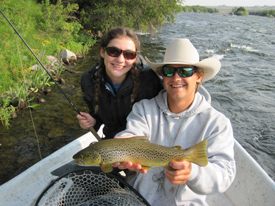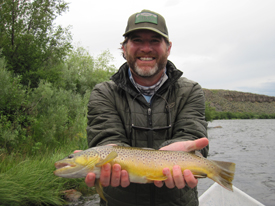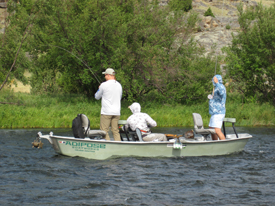 Dead drifting and stripping streamers early in the mornings is bringing in good results. Sculpin imitations in Olive, Natural Zonkers, and White have been popular this week. Trailing your streamer with a small nymph has been a solid strategy too.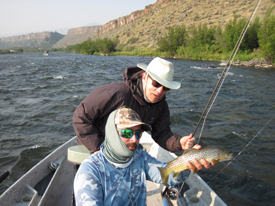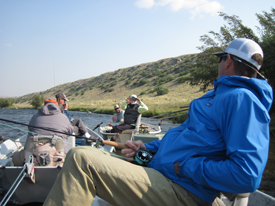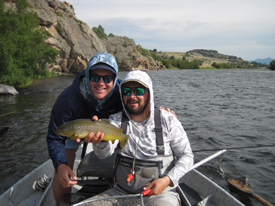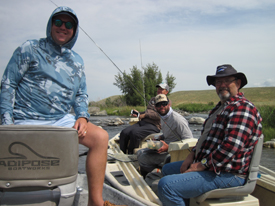 Dries: Delektable Mega 2Tone Chubbyness in Royal and UV Purple #10-#12. Delektable Lil' Chubby in Royal, UV Tan, UV Cinnamon #14-#16. Delektable Chubbyness Rootbeer and Cinnamon #12-#16. Delektable Flying Ant in UV Cinnamon #14-#16. Delektable Twisted X Orange/Brown #10-#12. Royal Wulff Cripple #16. Parachute Adams #10-#16. Rusty Spinners #14-#16. Purple Haze #10-#16.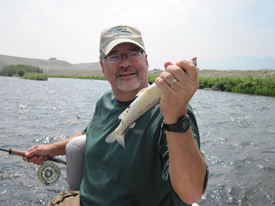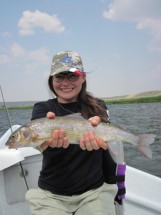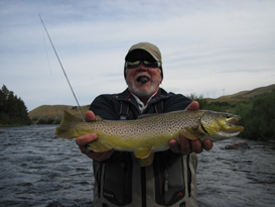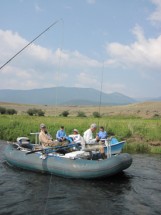 Nymphs: Delektable Mega Prince Standard and Flashback #8-#10, Pat's Rubber Legs Olive/Brown, Brown/Black #8-#10. Delektable Guide Stones same size and colors as Pat's, Delektable Lil' Spanker Silver, Gold, Red, Blue, Purple #14-#18. Lightning Bugs Silver, Gold #14-#18. 3 Dollar Dips #16-#18. Crystal Dips #16-#18. Shop Vac's #14-#18. Prince's, Delektable Prince Brandon, and Formerly Known as Princes #12-#18.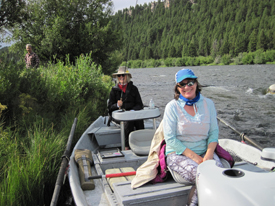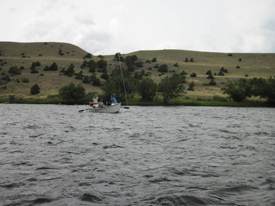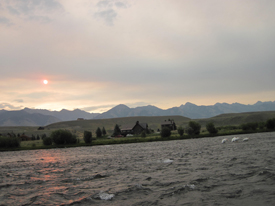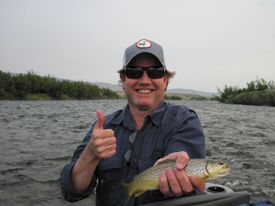 Streamers: Zonkers Natural. Trevor's Sculpin, Sheila Sculpin, McCune's Sculpin. Delektable Screamer Single or Double in White, Olive, Olive/Black, Badger. Dungeon's in Olive and Black.