On the Madison this past two weeks, we have been seeing fish taking smaller streamers with small nymphs trailing, hoppers (sizes 10-14) with small droppers into the middle of the day and bigger nymphs in tandem in sizes 12 and 14 all during the day.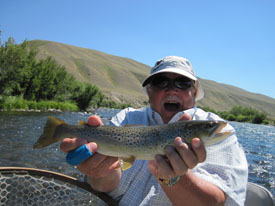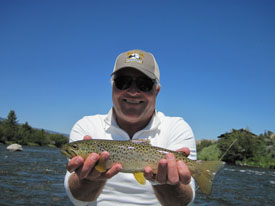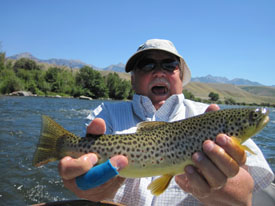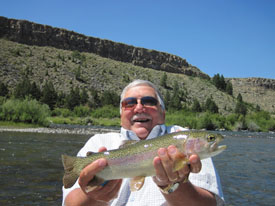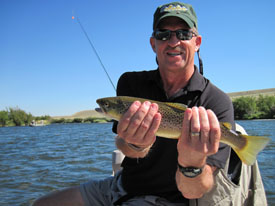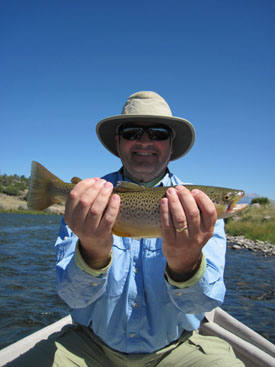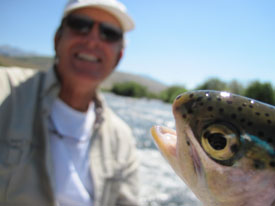 These are some of the combos that are working very well right now, and if you are thinking outside the boat and using some strategies you might not normally use, you might score very nicely :). The fish have seen just about everything that the fly fishing industry has to offer. So put yer thinking cap (beer helmet) on and get to it. Also the occasional flying ant has been fishing very well lately with that size 14-16 guy flying around in the late afternoon to evening. Some of us here have been using the Royal Wulffs and trudes sizes 12-16 for the ant and doing well.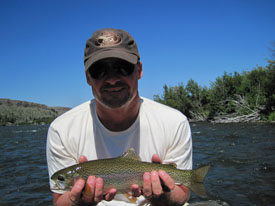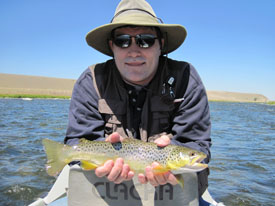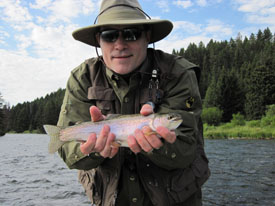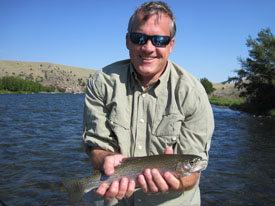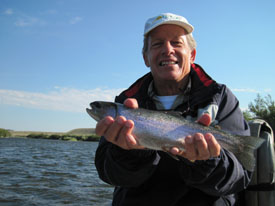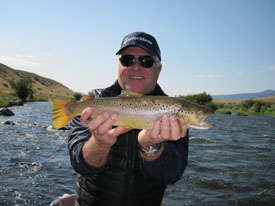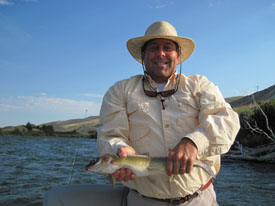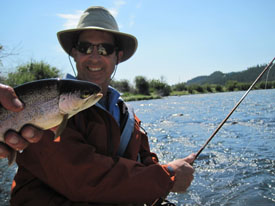 There has been a larger heavy spinner fall late in the evenings too over the past few days and the Delektable Teasers in Purple and Adams (size 14) have been the ticket for some of us here at the tooth.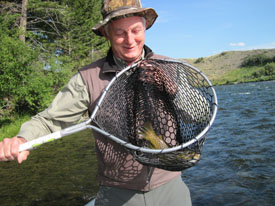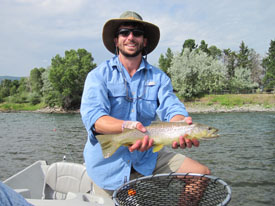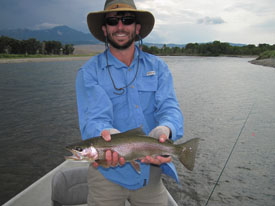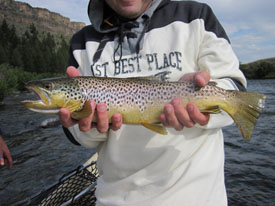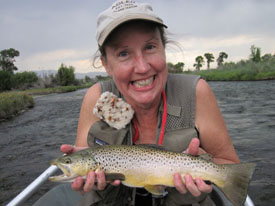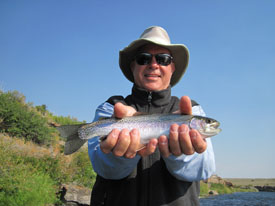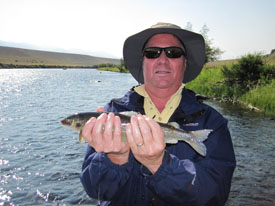 We have had some great groups going out with us lately including a group of all ladies. One of the ladies boats did well with Chubbies and Flying Ants. When Skill levels range across the board, the guys are trying a variety of patterns to help with the casting and with the catch. It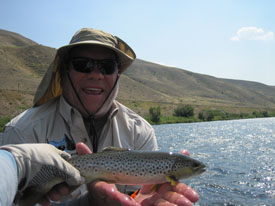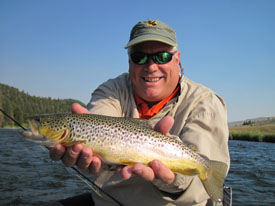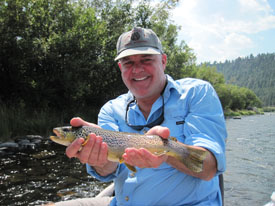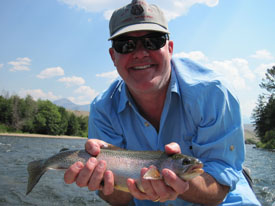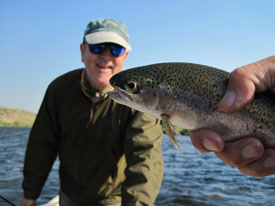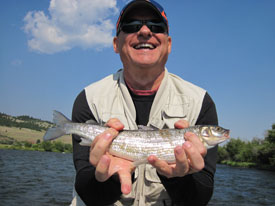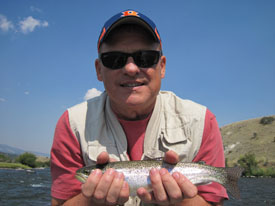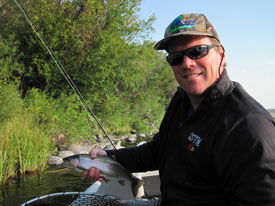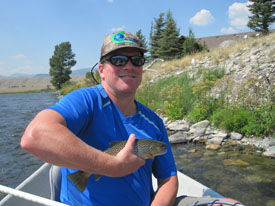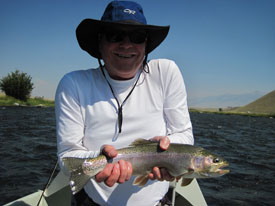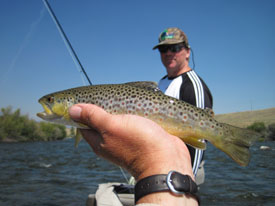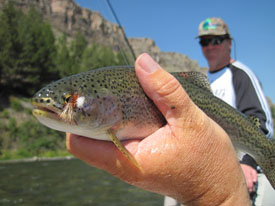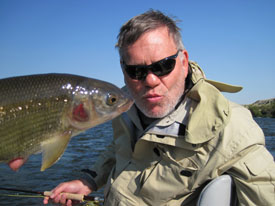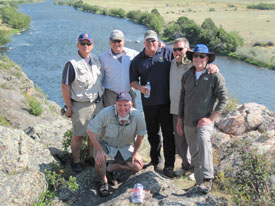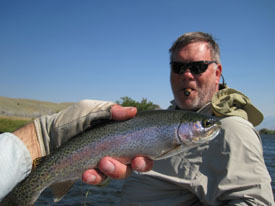 remains very warm in the middle of the day with mornings and evenings the preferred fishing time. We have a fire near us called the Eureka Fire. For information on that fire go to inciweb.org.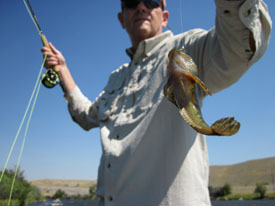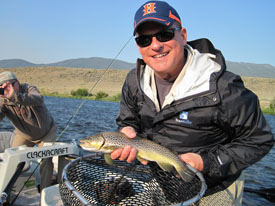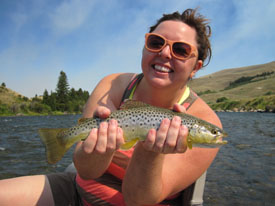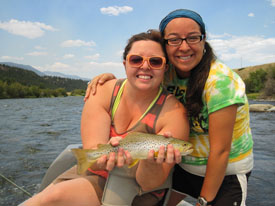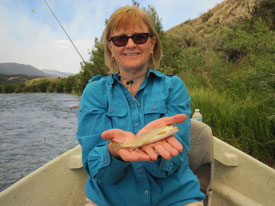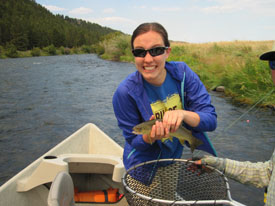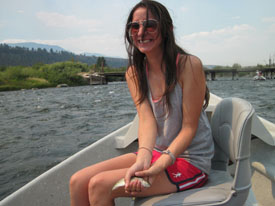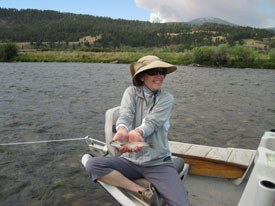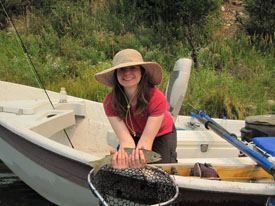 The Delektable Crew