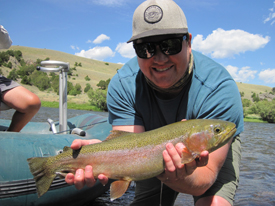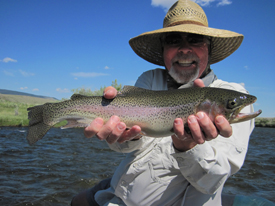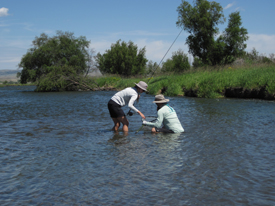 Well, well, well… what a difference a week can make. The fishing has been a bit less consistent as the stonefly hatches have tapered off. There have been plenty of good fish caught they are just making you work for them a bit more.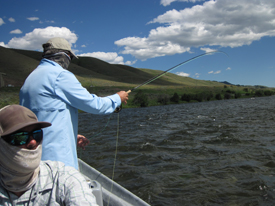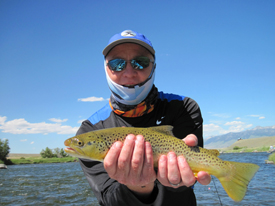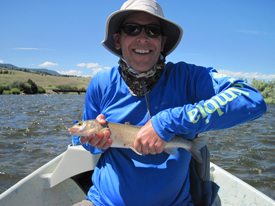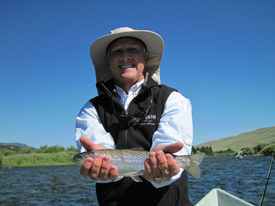 Dry fly fishing has been a bit tougher during the day but the early and late hatches have still been good with the PMDs and Caddis. Hoppers and Ants have been just starting to pick up a fish here and there and we only expect that to get better as time goes on. Delektable Halos, Bloom's Parachute Caddis, Purple Hazes, Thunder Thighs and Delektable Flying Ants are all good dry flies.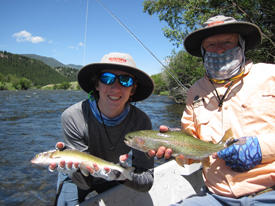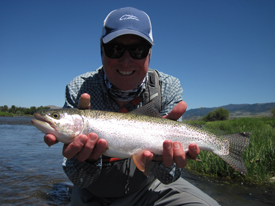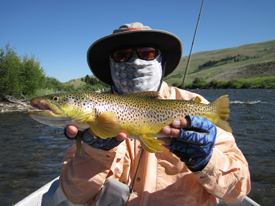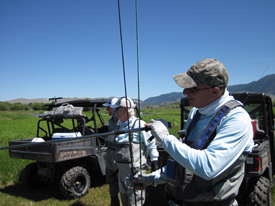 The nymphs have been doing all the heavy lifting out there this week. We've mostly been running 2 small nymphs under the bobber to get the most action. Delektable Ranch PMDs, Delektable Lil Spankers, Lightning Bugs, Psycho Princes, Princes, $3 Dips, Shop Vacs and Bloom's Weight Fly have all been doing well out there.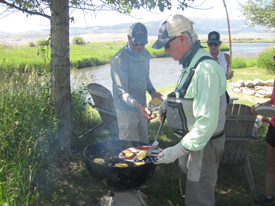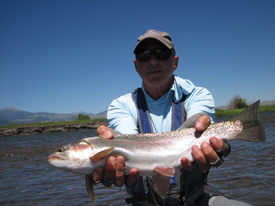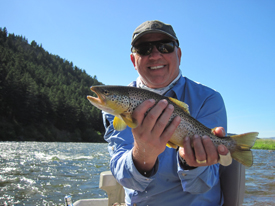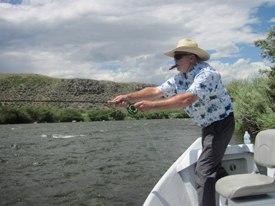 Streamer fishing has been improving with some nice fish being caught on sculpin imitations, mostly in the mornings. Delektable Screamers, Trevor's Sculpins, McCune's Sculpins and Zonkers have been the winners of the week.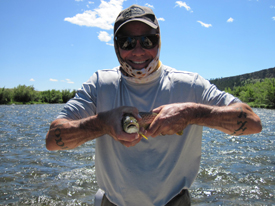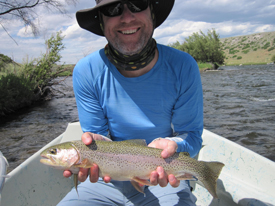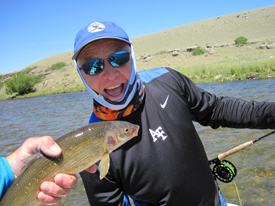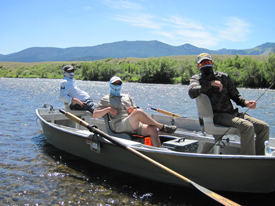 For anyone who hasn't heard Montana has issued a mandatory mask mandate for all public spaces and businesses so when you come to the fly shop please be prepared to follow the rules with us. Wearing masks or facial cloth covers is also required when doing outdoor activities if less than 6 Foot distancing occurs and also while riding with others in automobiles. Thanks in advance for helping.