A Late Father's Day Duo                                                                                                    Today was another awesome day on the Madison for two of our fine clients. It was a fine partially sunny day on the river and the fish were in good spirits eating dries and nymphs. All was well on the Maddy.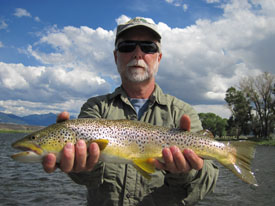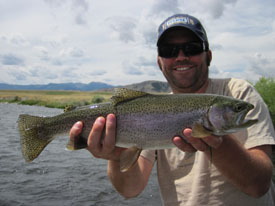 The fish that were caught were very fine, healthy fish and made Pa and Son very happy. They caught them on dries such as the Royal Cripple sizes 16 and 18, and Dan's Delektable Royal Chubbyness size 16. Nymph bite was on too with PMDs being the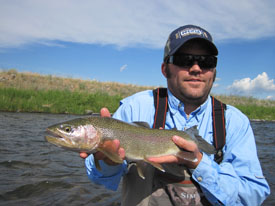 main drag. A size 14 Lemon Drop was the ticket there. When all said and done, Marty was the man, again, and Matt & Ken were two very happy, satisfied clients we like to call our friends! Happy Fishing Everyone!!!
DanG