What an incredible and special day! Everyone from our shop started off early between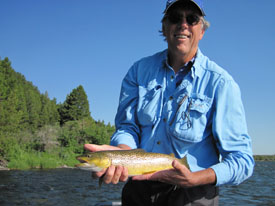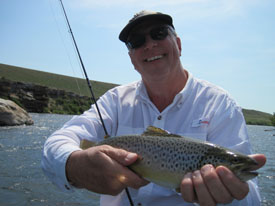 7:00 and 8:00 AM.
The afternoons have been getting so hot, we strongly recommend that for the fishermen and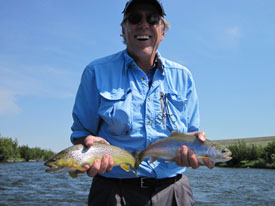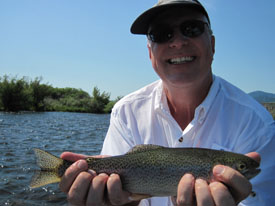 women and for the fish. The salmon flies are further up the river now with still very low flows. Caddis are everywhere in a big way. Below the Salmon Flies are Goldenstones, Yellow Sallies, and more Caddis. The bug hatches continue to be huge. Pulsing will begin in a day or two to add cooler water to the river. Get out early if you can.
We had three groups out today that all had fishing days to write home about. The Upper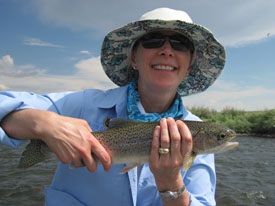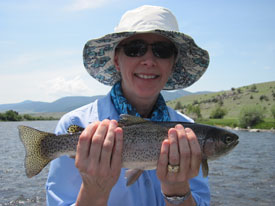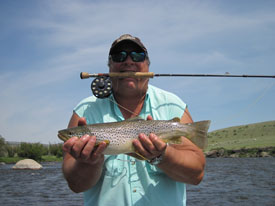 river was mostly on dries with Salmon Flies and Golden Stones. Further down river folks switched out to Caddis, and Yellow Sally dries and Caddis and Yellow Sally and Stonefly nymphs. When switching to nymphs, lately, two smaller nymphs seemed to do better with an emerger pattern as the trailer or an emerger below the big dry.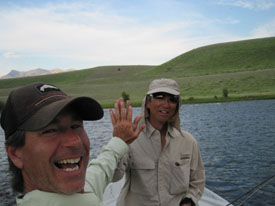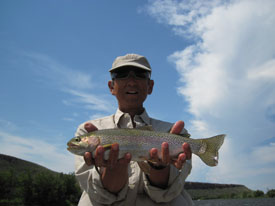 We passed by a family combining recreational floating with fishing. Looks like fun! Wear a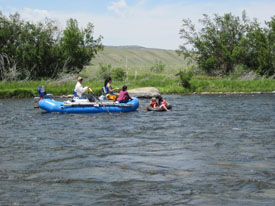 swim suit if you can to cool off in the river. The fish are biting and still seem to be where there is more water. What a great time and special experience for everyone. Get out and fish!  Nancy