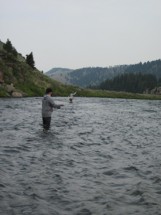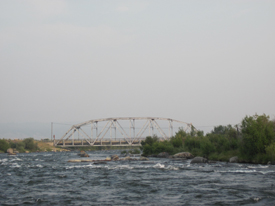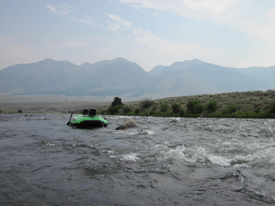 Another week of Summer has come and gone in the Madison Valley. We've received a bit of much needed rain at times. The fire situation up around Cliff and Wade has improved and the heavy layer of smoke we've been living and fishing in since the beginning of July has lifted some. Improving the air quality and visibility. Hoot Owl restrictions are still in place and will be so until conditions improve enough for Montana FWP to lift them. For any of you that are new to Hoot Owl restrictions this means no fishing between 2:00 PM and 11:59 PM. Please access the Montana FWP link below for a list of all the Hoot Owl restrictions in effect statewide.
https://fwp.mt.gov/new/current-closures-restrictions.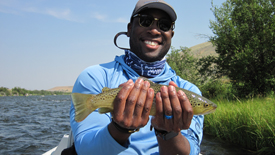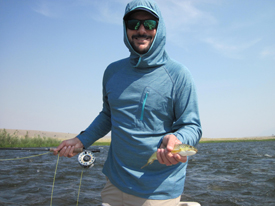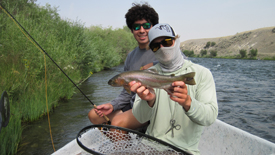 Flows and fishing remain solid here on the Upper Madison. The Streamer game is definitely on in the early morning hours. With trout chasing well from before light to mid morning when that sun begins to hit the water. If you can catch a day with some cloud cover or when the smoke creates a false cover it has been good with the bunny fur all day. We've also had great reports from the Upper River with many anglers having success stripping smaller Black Buggers, Bunny Leeches, and Mohair Leeches.
We've seen the Mayfly and Caddis hatches begin to slow down over the last week. With the Nocturnals, Ants, Beetles, and Hoppers beginning to be more of the prime game. If it's slower on the dries definitely go to the dry dropper rig. The Hopper bite is still building and will only improve throughout August and into September.
Nymphing is the most consistent fishing at the moment. With flows bumped back up to around 1500cfs at the Kirby guage, the Wire Worm has been effective on some recent days. Prince variations, Lightning Bugs, Perdigons, Olive and Coffee Pat's, and Delektable Lil' Spankers.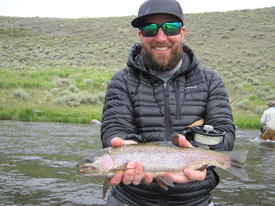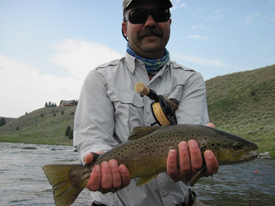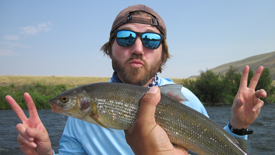 It can be a bit crowded at the ramps right now with the restrictions in place and everyone getting early starts. Remember to be courteous and patient out there. Play your fish as quick as possible. Keep them as wet as possible and take that extra moment to revive them before your release. Current conditions give you the opportunity for some unique and fun new ways for photos. With most cell phones and cameras having some waterproof features now. You can get some amazing shots at or under water level. Please call us or stop by with any questions you may have about your fishing needs. Stay safe out there everyone.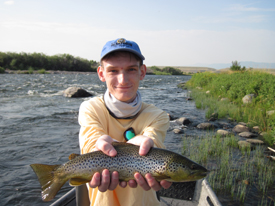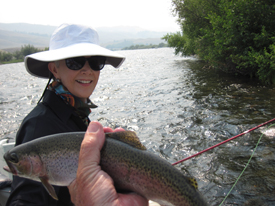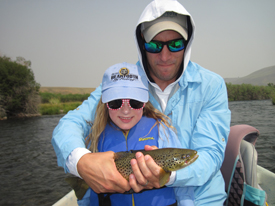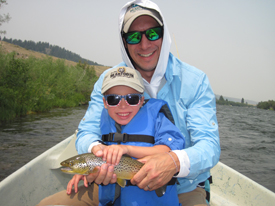 Dries: Morrish Hopper in Tan and Pink #12-#14. Thunder Thighs Hopper in Tan, Pink, Yellow #10-#14. Half Down Hopper #12-#14. More or Less Hopper Tan, Peach, #12-#14. Delektable Chubbyness UV Purple, Royal, UV Cinnamon, Root Beer #10 – #14. Delektable Lil' Chubby Royal, Root Beer, UV Cinnamon, UV Tan #14 – #18. Para Adams #10 -#16. Carlson's Purple Craze #14-#16. Royal Wulff #12 – #16. Royal Wullf Cripple #14 -#18. PMD Sparkle Dun #16. Delektable Sparkle Bug Tan, Pale Olive #14 – #16. Delektable PMD Teaser #14 – #16. Delektable CDC Elk Hair Caddis Tan #14-#18. Delektable Halo Caddis #14 – #16 Tan, Royal, Peacock. Delektable Lil' Secret Royal, Goldrush, UV Caddis Green. Micro Water Walkers Peanut, Pink, September Stone #14-#16.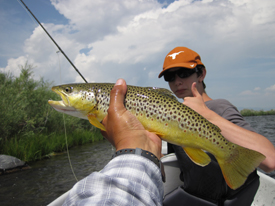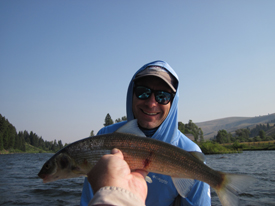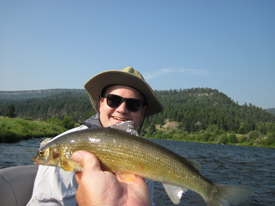 Nymphs: Delektable Mega Prince Standard and Flashback #8 -#10. Pat's Rubberlegs Olive/Black, Brown/Black #8-#10. Formerly Known as Prince #16-#18. Psycho Prince Yellow and Purple #14 – #16. Delektable Lil Spanker Silver, Gold, Pheasant Tail #14 – #18. Lightning Bugs Silver and Gold #12-#16. Delektable Tungsten Jig Spanker Silver, Pheasant Tail, Miller Time, #16-#18. Perdigons. Wire Worm #8.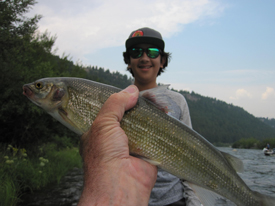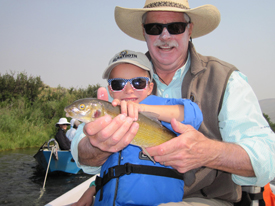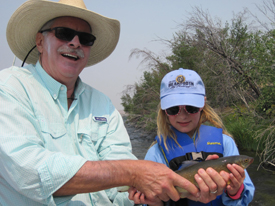 Streamers: Delektable Screamer Single or Double Olive, Olive/Black, Badger #6. Sparkle Minnows #6. Zonkers Copper, Silver #4-#6. Galloups Dungeon's Standard and Mini Olive, Black, Cream. McCune's Sculpin Tan and Olive #4 – #6. Black Bunny Leech #8 – #10. Black Buggers and Mohair Leeches #8-#12.