We were off to a big adventure on the Big Hole River with Aunt Nancy, Uncle Dan, Drew, and Joe. En route we watched a golden eagle take a gofer off the road. It was a beautiful day, sunny, warm, light wind, with the natural tea colored water of the Big Hole. We visited our buddy Al at Great Divide Outfitters. We saw Rodger fishing on the banks that evening. We ran into friends on the river and had fun visiting. It's really nice to enjoy a day off.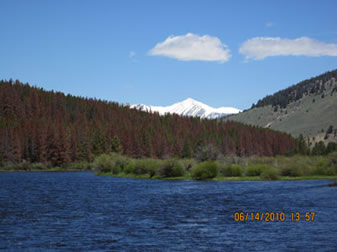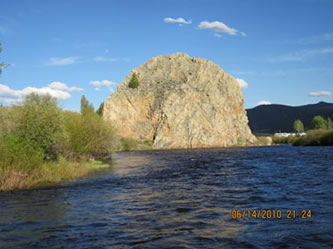 The river had been coming down for a few days and the conditions were nearly perfect. As of June 17th the river spiked abruptly up again. We floated from East Bank to George Grant. At first the fish were taking stone fly nymphs. The take slowed down during the heat of the sun. Late in the afternoon we tried some cripple dries including Dan's new Delektable Squeezers in Royal and they turned on. Funny, around the same time the stone fly nymphs were working again too. The trout must have finished their siesta. We caught Rainbows, Browns, and Brook Trout.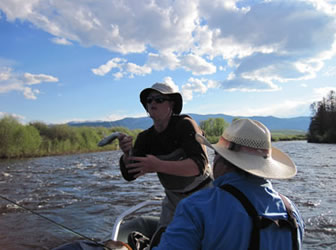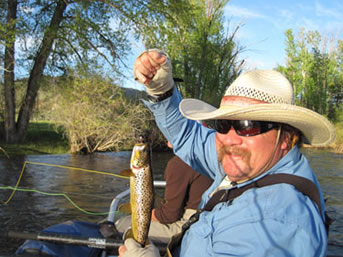 We had a great time and really enjoyed the nice weather for a change.