Conditions were pretty ideal for this group, we shall call "Friends of Matt". What a great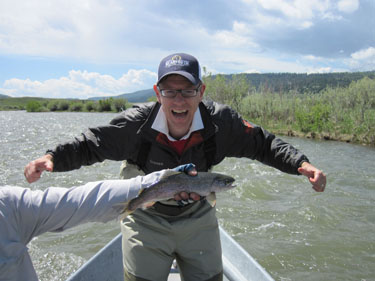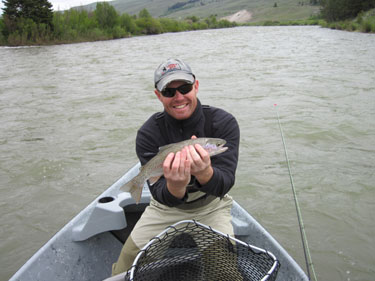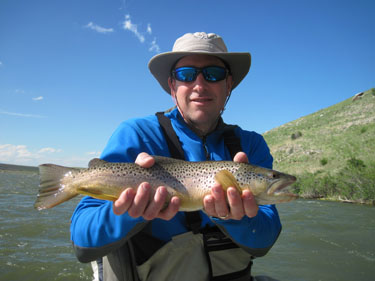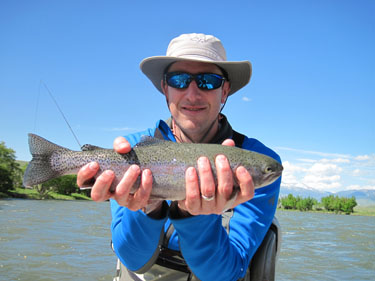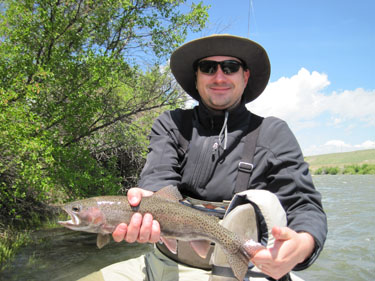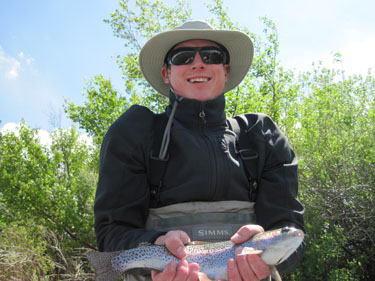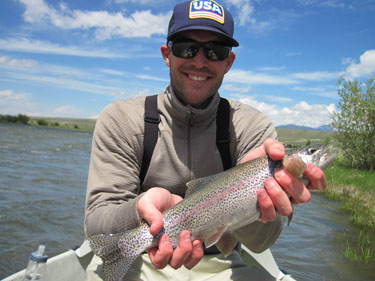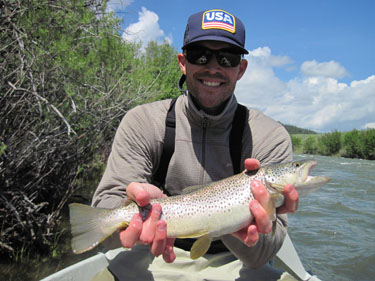 group, many learning fly fishing for the first time. The best part was everyone caught and landed trout and had great scenery and wildlife viewing. The morning started off cool with threats of thunder storms which did not happen but the overcast morning helped the bite for sure and then the afternoon warmed up for a pleasant day.
Joe, Gunnar, Dave, and Brandon did a terrific job teaching these guys and getting them into fish.
The river was steadily dropping in flows this week and the color had just become green with good visibility by Friday. The fish were hungry. The boys went from Lyons Bridge to Ruby Creek as the river turned that perfect green color we all love to fish. The dirt has surely subsided and as of this writing, the upper river is on fire, fishing well and perfectly clear.
The bite was primarily on Stone Flies including the Delektable Mega Prince and Pat's Rubberleg in Black in sizes ranging from #4 to #8's. There was also action on streamers including the Delektable Screamer in Black and Olive and Sculpzilla in Black. A variety of other bugs were also working such as caddis nymphs and caddis emergers.
As of this posting, June 11, the bite is still very good and the flows are becoming steady at Kirby at around 1,350 cfs following the past few days of more reduction in flows.
Many of the same flies are working now including the Delektable Hurless in Gray Flashback #6 & #8, Delektable Mega Prince Flashback or Flashback Olive in #6 or #8, Delektable Black Stoner #8 or the Delektable Black/Orange Stoner #8, Delektable Bug Halloween #8, The Delektable Sure Strike Yellow Peacock and Peacock #14, Pat's Rubberlegs in dark colors or the mix with orange, Delektable Screamers Jointed and Single, Bunny Style Streamers. Basic Prince patterns are also working as trailers. Big Dries, Chubbies in purple,pink and brown size#10-12 with Delektable Hurless and Mega-Prince and Stoner droppers in sizes#6-8.
TOO MUCH FUN!
There are plenty of choices when the fish are eating. We recommend you go fish!
Nancy and Dan