An Arm of Irons
Watch out brown trout!!! Kyla Irons is on the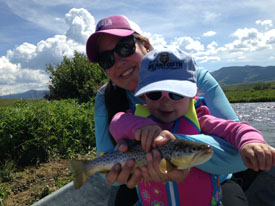 river! Kyla is Madison River guide Joe Iron's daughter. Do not be deceived by her cute little face though, this little girl packs a punch on the river with a rod already at the very young ripe age of 1.5! With her father being one of the best guides and fishermen in Southwest Montana, she is doomed to be a trout slayer… fact. Kyla spent her day on the river with mom and dad and got her first fish all by herself on a flyrod.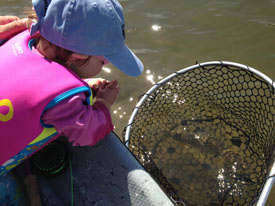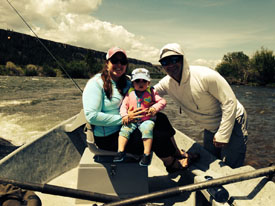 It's a good thing she was wearing those sick shades, for the fury and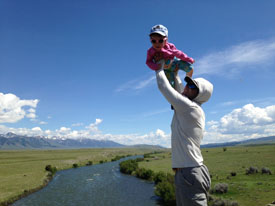 determination in her eyes would have scared the fish right into the boat and it would not have been a fair fight at all! These brown trout here should be scared. Did I mention that the fish are trembling?? If I didn't, well, they are shaking in their scales! Ladies and gentlemen, take a look at our future and put some sick shades on like Kyla's, cause it's a bright one!!! Thanks for all the hard work Irons family, we love you!!!
-Beartooth Family