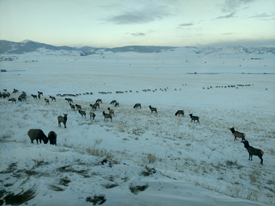 It's been a bit of a strange winter thus far in regards to the weather but the fish haven't really seemed to notice as they're doing their typical winter things. The snow pack continues to look good with the Madison River Basin currently at 122% of average and those surrounding are all above average as well. Hopefully these numbers will remain healthy through spring and we can enjoy all of our trout streams throughout the season. The Madison is flowing at about 1,100 c.f.s. below Hebgen Lake and by the time she makes it down to the Kirby Ranch there's about another 50 c.f.s.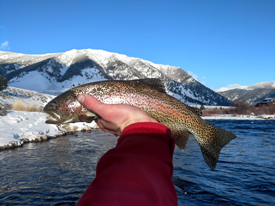 Nymphing is the way to get them out there. As usual for this time of year seek the slow and deep water and a couple of stoneflies should do the trick. Some of our favorite patterns lately have been the Delektable Mega Prince, Delektable Hurless Stone, Pat's Rubberlegs and the always trusty Prince Nymph. All these patterns have been working best in sizes #8 or #10. If you're fishing the upper wade section you may find midges to be a better option, in which case I'd recommend black or red Zebra Midges, small Pheasant Tails or a Delektable Twinkle in sizes #18 or #20.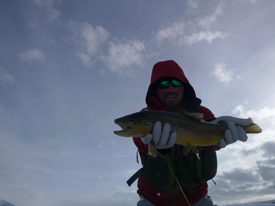 Dry fly fishing has been pretty spotty with this last cold snap putting a damper on things. Once things start to warm up a bit you can expect pods of risers to be pretty well spread out throughout the river and when you come across them you'll need a couple Sipper Midges, CDC midges, Griffith's Gnats and a good presentation.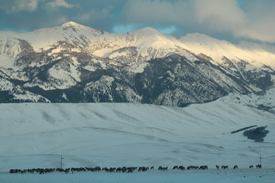 Streamer fishing has been pretty much status quo for this time of year a.k.a. pretty tough with some big exceptions. Something small such as Zonkers, Mini-Loops, Delektable Single Screamers and Trevor's Sculpins are best off being fished low and slow. As always if you're just out there looking for one big fish it's always worth fishing something big. We're looking forward to that spring time streamer bite that we always love to take advantage of.
For any more info, call or stop by the shop. We're here from 9 a.m. to 5p.m. 7 days a week.