Beartooth Flyfishing enjoyed hosting guests as part of the Project Healing Waters Fly Fishing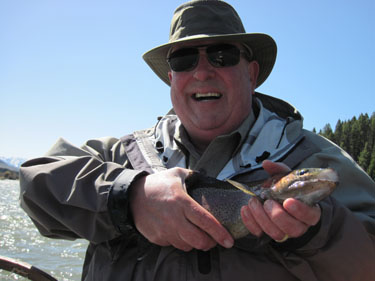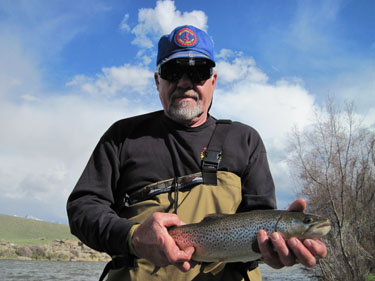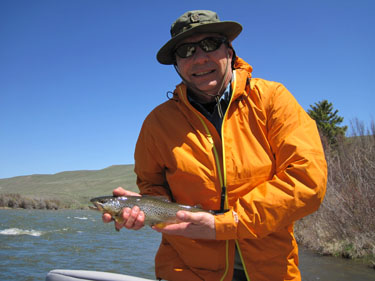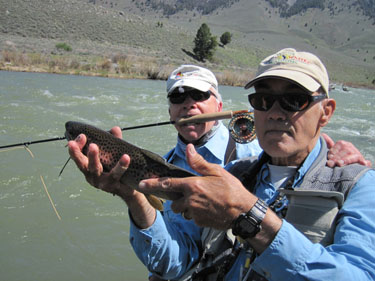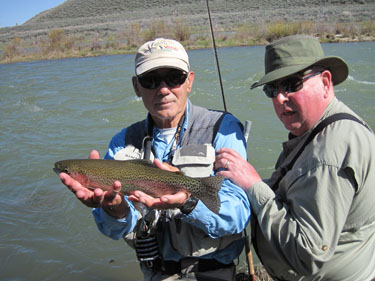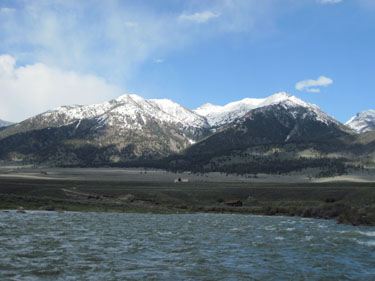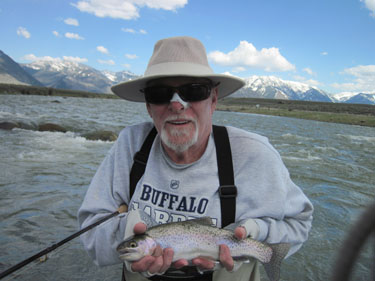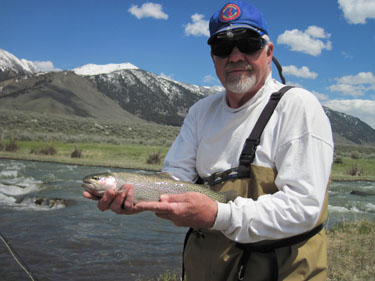 Organization.
There were six service connected disabled vets, a number with purple hearts, and some with more than one purple heart, staying at our lodge and fishing with guides including Dan, Ross, Gunnar, Brandon, and Bob Frey, a friend who is very active with Project Healing Waters.
Special thanks to Bill Kelman who was the group leader and trip coordinator who really made this happen. Thank you to the guides for volunteering their time. Thanks to Bob Frey for coordinating some of the details for the group. And Thanks to our friends who provided donations to help support this trip.
In the group were three Bills, Bob, Jim, also known as Grampoo, and Jose. What a great group of guys who became part of the Beartooth extended family. It was tough saying good bye.
We really enjoyed their company and hope to be able to provide a trip like this every year.
Day one they experienced float fishing for the first time and enjoyed the scenery, wildlife, camaraderie, and the fishing.
The river flows started to come up that day and Dan and Gunnar needed to be very cautious getting under the bridges in the upper stretch. As of May 24th, we suggest you walk the boat under the left or west side to be safe. Call the shop (406-682-7525) for current conditions as the flows are now high and fast and the river is now in true run off condition. Reports of fishing are still good with specific techniques for these conditions.
They were catching trout on Delektable Mega Princes in Olive Flashback and Delektable Hurless Stones, Delektable Red and Pink Worms, Dark Stone Flies with Flashy trailers, and Delektable Black and Olive Screamers.
Day two the group fished the wade section on the upper river.
Most of the same bugs were used and BWO Emergers, Beadhead Zebra Midges, Delektable Tungsten Surestrikes in Peacock, and Delektable Tungsten Big Spankers in Light Olive and Read Headed.
They did well wading the buckets as the river came up quite a bit again and the clarity was better in the upper section compared to below the West Fork which became pretty dirty. As of this writing below the West Fork is very high and dirty.
Everyone caught fish, working the buckets. Thanks for a great time and great company!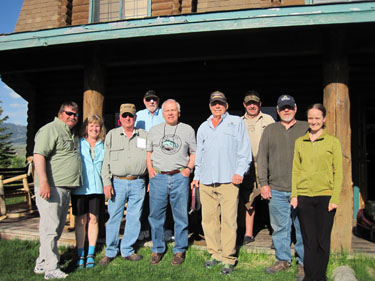 Dan and Nancy