As of May 2nd and 3rd our guides report the river is running low, 550cfs at Maiden Rock, clear and cold. The bite is a little slower but fish are fighting hard and sure are pretty! The colder weather hasn't produced great conditions for dries, however we have seen some Skwalla action but the Nymph bite is on and strong.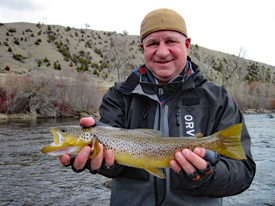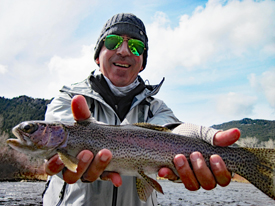 Nymphs: Pat's Rubber Legs Black #10, Delektable Hurless Stone Gray #8, Delektable Mega Prince FB Olive #8, Delektable Guide Stone Black #8, Formerly Known as Prince #14-16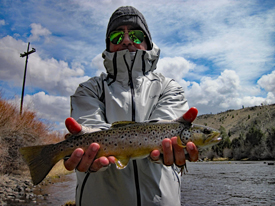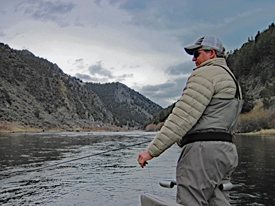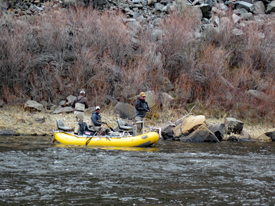 Dries: Dornan's Waterwalker Skwalla Olive #12, Delektable Secret Stone UV Dark Olive #10-12, Delektable Mega2Tone Chubbyness UV Dark Olive #10-12, Carlson's Purple Craze #16, Para Adams #18-20.
Streamers: Delektable Screamer Single or Double SS Jointed in Black, Olive or White #6, Coffey's Sparkle Minnow JJ #6.