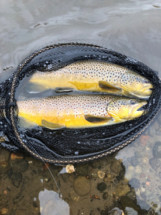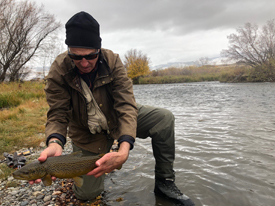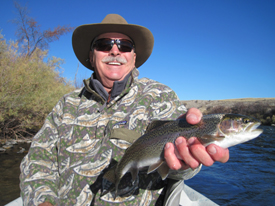 Well it's the same old song and dance here on the Upper Madison as fly selections, water flows and even the weather has been pretty consistent over the past few weeks. That consistency may not make for a very exciting latest fishing report but it's kind of nice to not have to dig through the fly boxes trying to figure out what they're eating every other day.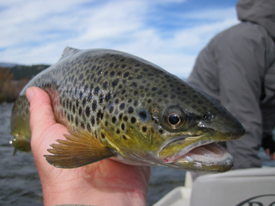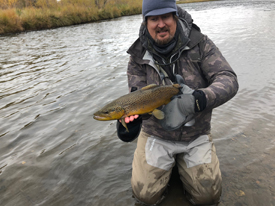 Under the surface we're still mostly running size #18 and #20 mayfly nymphs like Delektable Lil' Spankers, Delektable Big Spankers, Delektable Ranch BWOs, RS2's, WD-40s, Zebra Midges and Lightning Bugs. Smaller (#8 or #10) stonefly nymphs are picking up fish here and there as well as Worms and October Caddis Nymphs.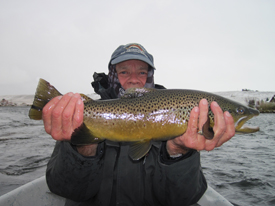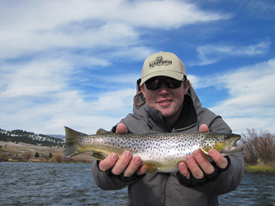 Streamer fishing has picked up some and word on the street is fish are starting to chase after bigger flies a little more aggressively. Delektable Double Screamers, Sex Dungeons, Sundell's Bad Boy, Zuddlers, Mini Loops and Trevors Sculpins are all good choices. Colors of choice can vary with the weather so make sure you've got a bit of a variety.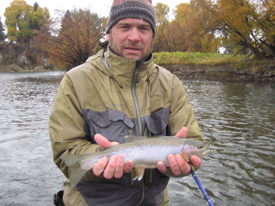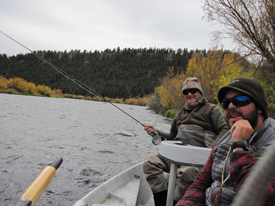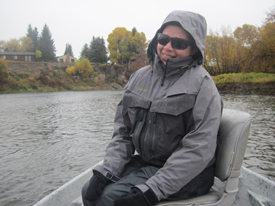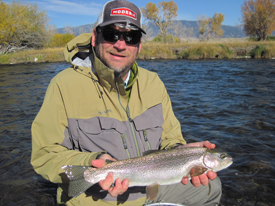 Dry fly fishing is still pretty good in the later part of the day. Purple Crazes, Olive Comparaduns or a Parachute Adams should get the job done for the BWOs and Baetis. October Caddis dries can bring some nice fish to the surface as well; a larger Goddard Caddis or Delektable Twisted X in orange will suffice for that hatch.