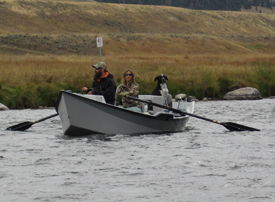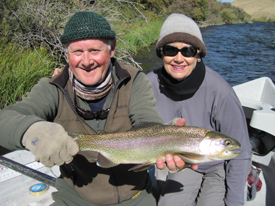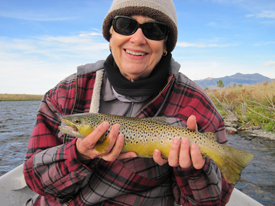 Water flow has dropped a tad since last week's report, below Hebgen we're running at about 940 c.f.s. and the gauges at Kirby and Varney are both reading right around 1,000 c.f.s. The small Baetis and Blue Wing Olives have become the name of the game as fall has begun to set in, along with the streamers of course.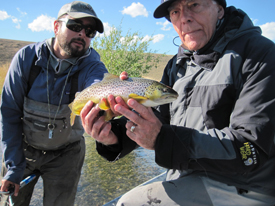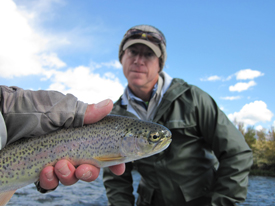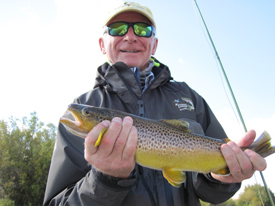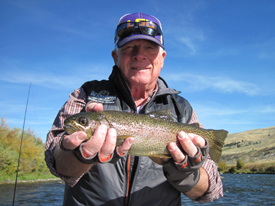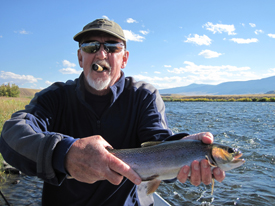 Early mornings have been tougher so most of us have been starting the day around 9 or 10 o'clock. Small Baetis and BWO nymphs have been the most productive. Delektable Lil' Spankers, Flashback Pheasant Tails, Copper Johns, Lightning Bugs, Hogan's S and Ms, Micro Mays, and Princes are our top flies for the week, all in sizes #18 and #20. Occasionally #16's too. Try trailing one behind a streamer.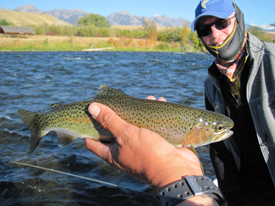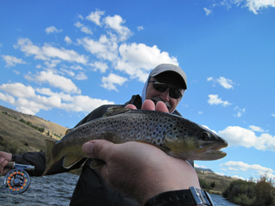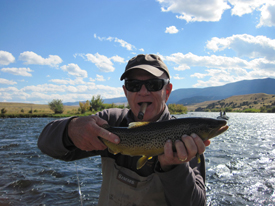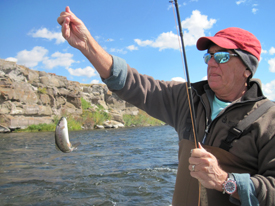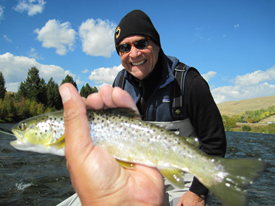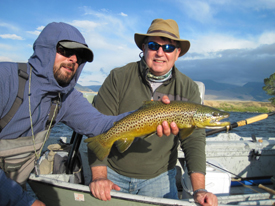 The streamer fishing is getting better by the day and we've seen some quality fish come on the meaty flies. Stuff like Delektable Screamers, Sparkle Minnows, Circus Peanuts, JR's Coneheads and Trevor's Sculpins are all good choices to look for that big brown we're all after.Dry fly fishing has been tougher to find but keep an eye on the slack waters for fish taking BWOs. It will be tough to beat a #18 Purple Craze or Parachute Adams to match that hatch and you may be able to coach a couple fish up with October Caddis patterns like Delektable Twisted Xs or a PMX. If that's the type of fishing you seek, the upper wade section would probably be the place for you.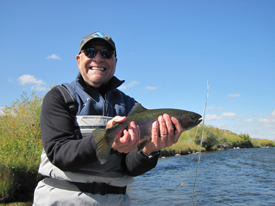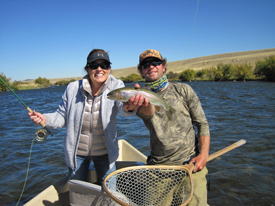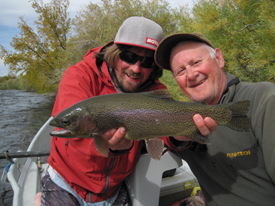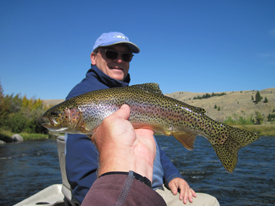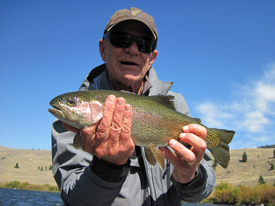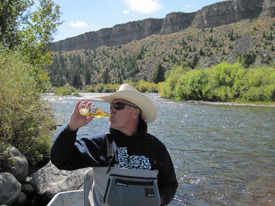 For any other tips or advice call or stop by the shop anytime between 8:00am and 6:30pm, we're always glad to help!