Today was a great day on the water. It really didn't start picking up at all until about 11am,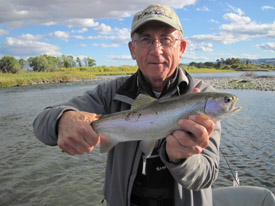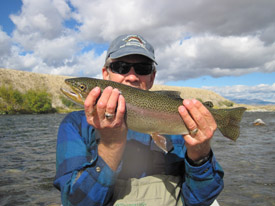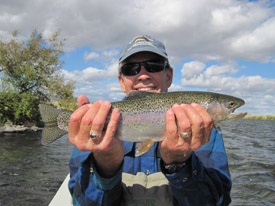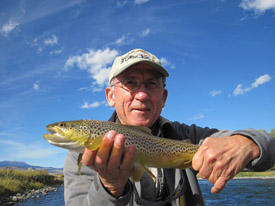 but when it turned on, it really turned on! The boys had a great day of catching. When one wasn't catching fish, the other was! We got some pictures, but they wanted to quit taking pictures and just keep catching. The best combo was the Girdle Bug size 8 and the size 16 Olive Micro Mayfly. We floated from Storey Ditch to 8 Mile Ford and it was gooood!
Brandon
We had a really nice day with Jim and Lee from Windy to McAtee. Similar bug choices and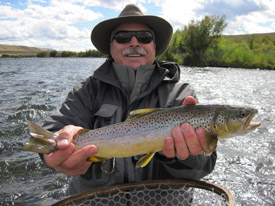 nice fish. Fun day! Enjoy the photos and the smiles!
Marty