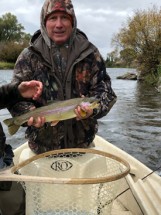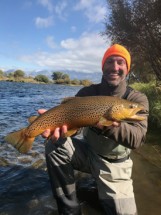 We experienced some winter weather this fall which made it tough to get to the water some days and as the water temperature dropped like a rock the fishing got less and less consistent. If you were lucky enough to get out on the warmer days you probably had to cycle through flies catching a fish here and there.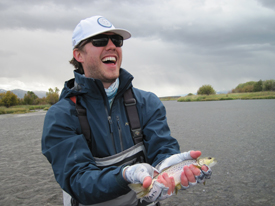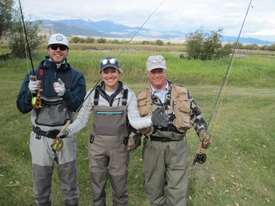 Nymphs are your best bet these days and I wouldn't expect that to change for a while. Egg patterns and Pat's Rubberlegs have been the most consistent but you can also expect to pick up some fish on Delektable Mega Princes, Delektable Lil' Spankers, Bloom's Tung Darts, Copper Johns, Princes and Zebra midges.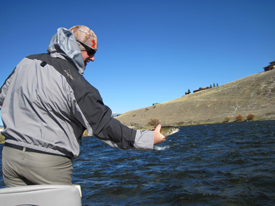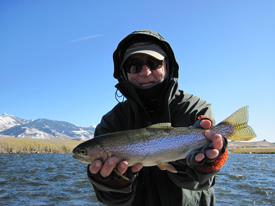 On some of the warmer days the upper river has had some great midge hatches. They'll be your best shot at dry fly fishing through the winter. Flies like the Goober Midge, Griffith's Gnats, CDC Midges and Sipper Midges will all be good choices.
Streamer fishing had both it's ups and it's downs as well. If you're into fishing streamers you know you must work for it sometimes. Well, that's been the case throughout this fall. One day they like the big white, next it's small naturals and some days it seems like they're not going to open their mouths for anything but those darn egg patterns. With that being said, we've caught some nice fish on Dungeons, Silk Kitty's, Delektable Screamers, Zonkers and Bow River Buggers.