The Beav has been hot to trot!! Low and clear flows; running at about 515cfs on the 13th , steady rise on the 18th to the 21st to 650cfs and dropping back to 597cfs by the 22nd, has made the Beaverhead right now the place to be!! The people hatch is on the rise, as a lot of areas in the state are having runoff and flooding conditions, however people are practicing fantastic fishing etiquette and there is plenty for all. Nymphing and Streamers have proved the most productive. Don't be afraid to hop out of the boat and concentrate on runs and buckets by wade fishing. Some late afternoon and evening Caddis have been seen and during the day some hot Midge action. Hopefully this coming week we will be seeing a strong PMD hatch and hauling in some big brown action on the surface!!!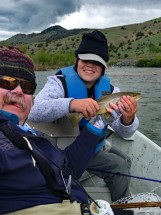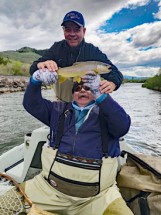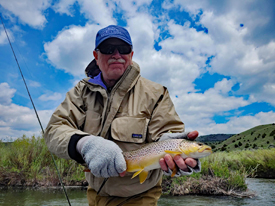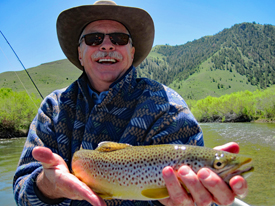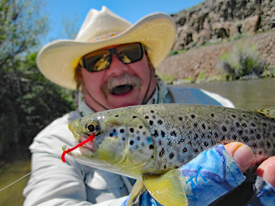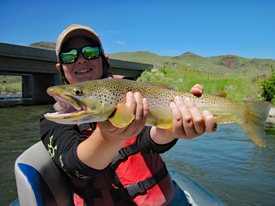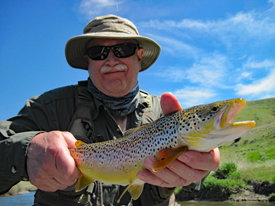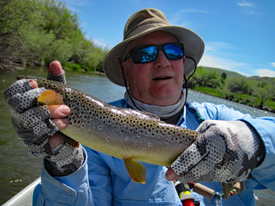 Nymphs: Firebead Rays Pink #16, Soft Hackle Sow Bug Grey #16, Tungsten BH Zebra Midge #18, BH Micro May Olive #16-#18, Split Case PMD #16-#18, TH BH Jiggy Frenchie #18, Delektable Tungsten Jig Spanker Pheasant Tail #18.
Streamers: Delektable Single Screamer Yellow #6, Zonker Yellow #6, Sculpzilla Olive/Tan #8, Conehead Streamer Olive #6.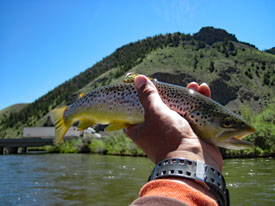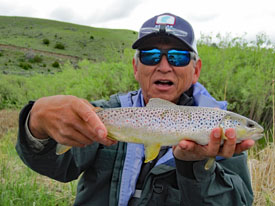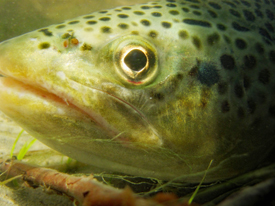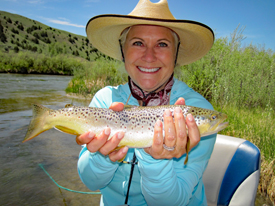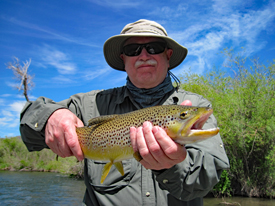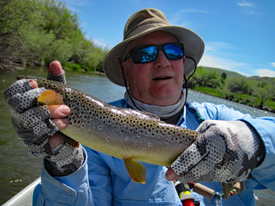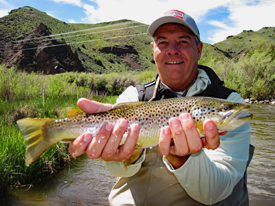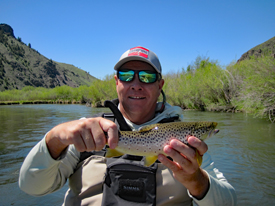 Dries: Delektable Halo Tan & Royal #14-#16, CDC Elk Hair Caddis Tan #14-#16, X-Caddis Tan #14-#16, Blooms Parachute Caddis Tan #16.