From Fall Sunshine Nirvana to Gail Force Winds Blizzard Winter! The Madison Valley did not disappoint and in full dramatic fashion changed on a dime. As the angler may shiver with the conditions above the fish below are unencumbered by the conditions and are feasting, hopefully on your shaking line!
We have seen consistent Stream flows the past two weeks with 780cfs at Kirby and 1020cfs at Cameron. The water color has been ranging on the glacial green variety (a downright beautiful sight to behold) and fish have started to stack up like cordwood in holes about the river. While the conditions can be severe this time of the year, the fishing can still be very productive in the heat of the day and fishing with the wind at your back.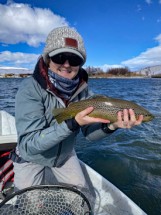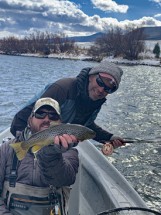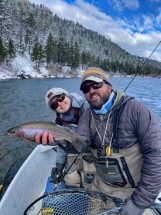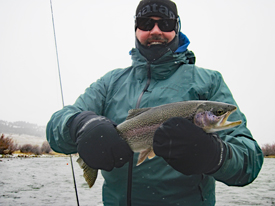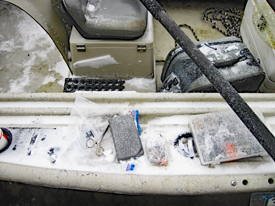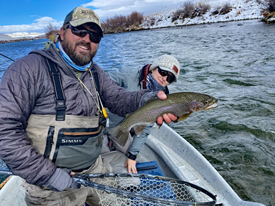 Here at Beartooth Flyfishing we are busy replenishing our fly tying and cold weather gear inventory! We have some new sale items and are still serving coffee and at request hot cocoa or tea to warm you up from the outside chill! We have changed our hours from 9:00AM to 5:00PM and will be closed on Sundays and Mondays through the winter months. Come on in for a chat and some retail therapy, it's just the perfect time!
Nymphs: Delektable Mega Prince Standard and Flashback #8-#10. Delektable Lil' Spanker Pheasant Tail, Silver, Red, Blue #16-#20; Delektable Tungsten Bead Head Big Spanker Warrior #18; Rainbow Warrior #18-#20. Zebra Midge Black, Red, Olive #12-#20; Formerly Known as Prince #16-#18; Pat's Rubberlegs Black #10-#12; Worm Imitations #4-#12; Pat's Rubberlegs Black #10-#12; Splitback Baetis #18-#20; Delektable Lil' Spanker Silver, Blue, Red, Pheasant Tail, #16-#20; Delektable Tungsten Jig Spanker Red, Silver, Pheasant Tail, Holo Black #18; Geppert's Master and Mega Emerger #18; Geppert's Skinny Dip Black, Brown #16-#18; Pheasant Tail Nymphs #14-#18; Copper John's Copper, Red #16-#18; Lil' Green Machine Pheasant Tail, Olive #18-#20; Shop Vac's #16-#20; Three Dollar Dips Brown, Red, Crystal #16-#18; Egg Patterns Various Colors #6.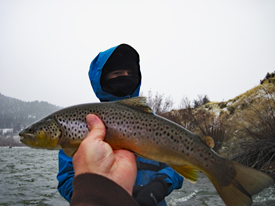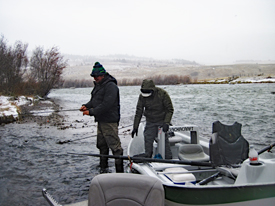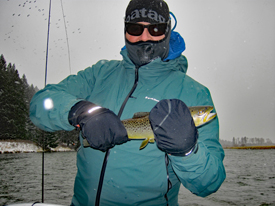 Dries: Parachute Adams #18-#22; Carlson's Purple Craze #18-#20; Griffith's Gnat #18-#20; Brook's Sprout Midge Olive #20; Delektable Sparkle Bug Light Olive, Dark Olive, Gray #18; Delektable Lil' Teaser BWO #18-#20; Delektable Lil' Squeezer BWO #18-#20; Brook's Sprout Emerger BWO #18-#22; Snowshoe Baetis #18-#22; Sparkle Dun BWO #18-#22.
Streamers: Delektable Single/SS/Double Black, Olive, Olive/Black, Badger, Olive/White, Yellow, White; Galloup's Dungeon and Mini Dungeons Black, Olive, Cream, White; Galloup's Boogie Man Black, Olive, White; Coffey's Sparkle Minnow #6; Zonkers Copper, Pearl, Olive, Natural #6-#8; McCune's Sculpin Olive #6-#8; Sculpzilla Olive, Black, White #4-#8.