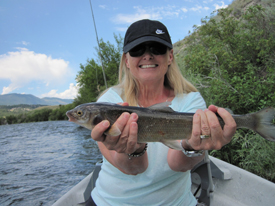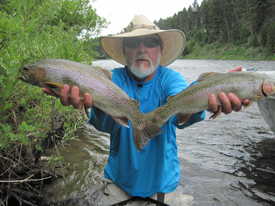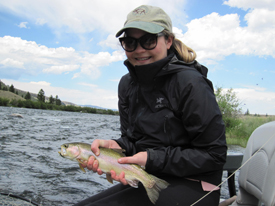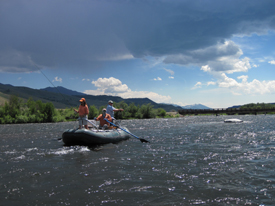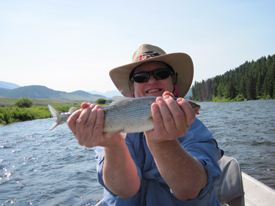 Things have been heating up on the Upper Madison over the past week, (mid-day temps well into the 90's) which sped the big bug hatch right up and pretty much out the door. You may still be able to find a couple salmon flies way up top but hopefully you got to enjoy the hatch in its entirety. In other news, gin-clear water has been steadily flowing out of Hebgen at 1,220 c.f.s. and 1,610 c.f.s. at Kirby Ranch. The heat has kind of put a damper on the mid-day dry fly bite but the mornings and evenings have still been great and nymphing is producing throughout the day.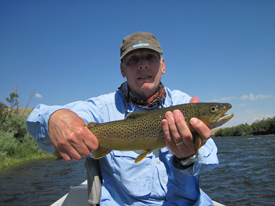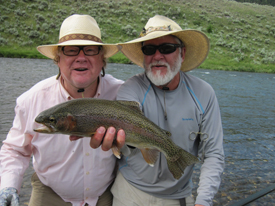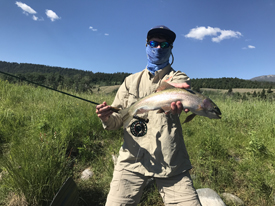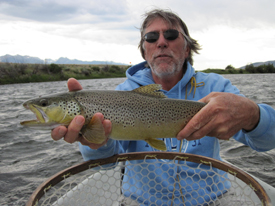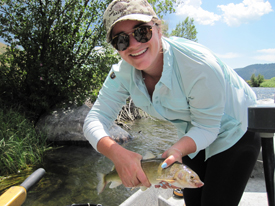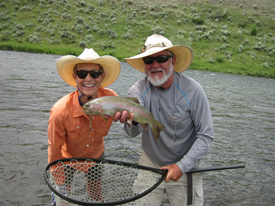 The Surface fishing has been a morning PMD and an evening caddis program. My favorite caddis has been and probably always will be the Delektable Peacock Halo tied on a #16 hook, or a Dark Olive Bloom's Parachute Caddis also in size #16. For the PMDs I recommend a Snowshoe Cripple in either a size #16 or #18, Delektable Teaser in the same sizes or Carlson's Purple Craze. And of course the ol' rusty spinner should pick them up in the morning and evening as well. If you have to pick one hatch to fish I'd make sure you're out there before dark fishing the caddis and spinners.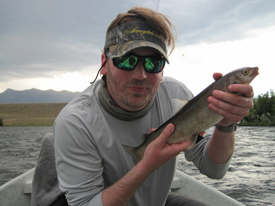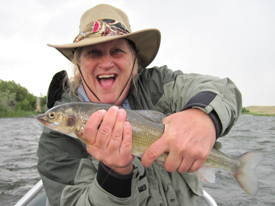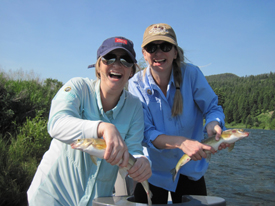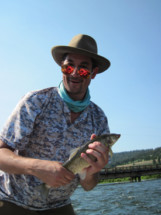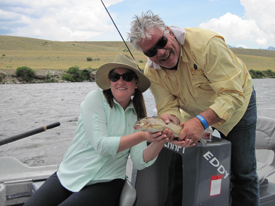 The streamer fishing has been picking up on the upper river over the past week and we're hoping it continues to do so. They're mostly on the smaller stuff like Coffey's Sparkle Minnow, the Belly Ache Minnow or Delektable Single Screamer in Badger. Work the structure and don't be afraid to swing them in the middle of the river.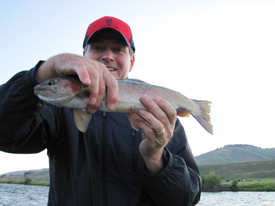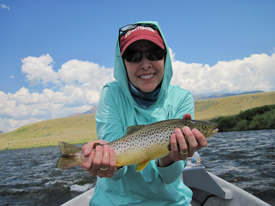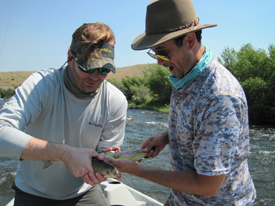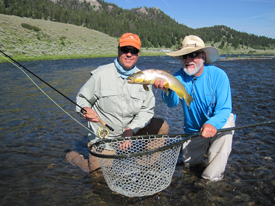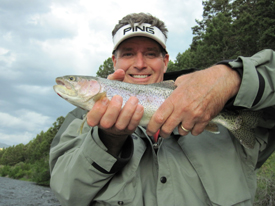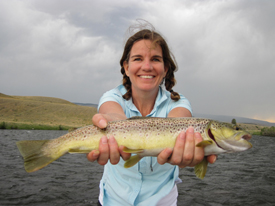 If you're out there in the middle of a sunny day it's most likely you'll be fishing a couple of small beadheads. The ones that have been working for us are the Purple or Gold Lightning Bug, the One Man Party, Purple Psycho Prince, The Delektable Mr. Rubberlegs Goldenstone, the Delektable Lil' Spanker in Olive, PT, or Gold and last but not least, the trusty Prince Nymph.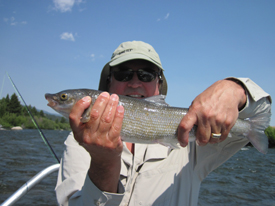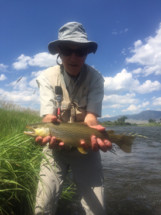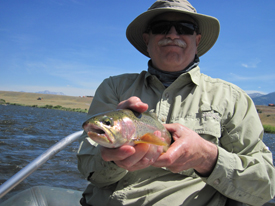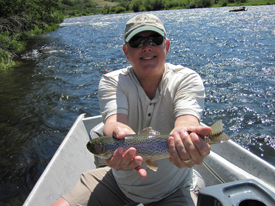 That should be all the info and ammo you need to enjoy the beautiful Montana summer. We'll be in the shop so be sure to stop in and say hi.