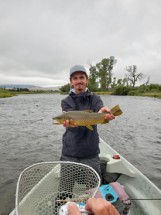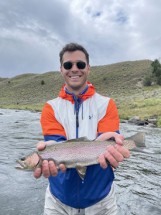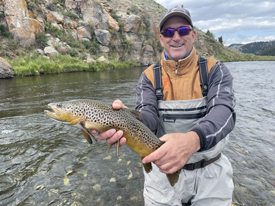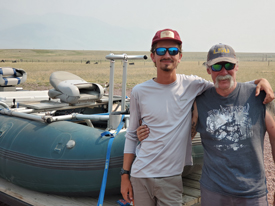 It's been a fun week up here in the Madison Valley with lots of good news heading the flyfishing communities way. Hoot Owl restrictions were lifted on the Upper Madison and Missouri from Holter to Cascade on Tuesday. Then Saturday Yellowstone National Park lifted their Hoot Owl restrictions on all the rivers and streams within the Park. The Lower Madison below Ennis Dam to it's confluence with the Missouri will remain on Hoot Owl restrictions until further notice. This has allowed us all to get back to a bit more normal schedules and a bit more rest overnight. Then we had three solid days of cool and rainy weather. Which has helped water temps lower in most of our major fisheries. Some very solid streamer days were had. With some large browns being landed river wide. Nymphing has remained decent to very good most days. And we even had some clients that stuck to the dries throughout the inclement weather and had great success as well. We have some beautiful weather forecasted for the next ten days or so with plenty of sunshine and temps in the 70's and low 80's. So we are all hoping and looking forward to being able to throw Hoppers, Ants, Beetles, and large attractors all day and evening without the restrictions in place.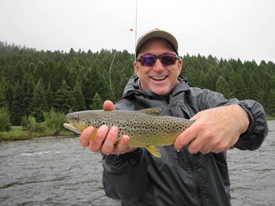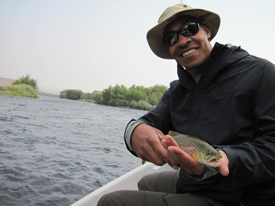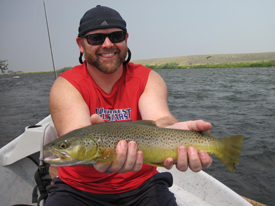 Streamers and Nymphing will be the name of the game early or twitching those Chubbies for the Nocturnals until Mid Morning or Mid Day. Then transition into Terrestrials, Attractor Dries, and Dry Dropper rigs for the rest of the day and evening. Maybe finish off with some more Streamer fishing the last hour of light.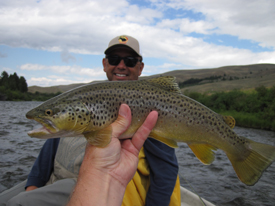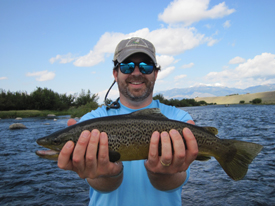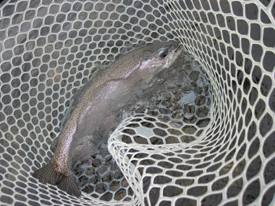 We have plenty of bugs in stock for all your needs whether it be Dries, Nymphs, or Streamers. We have just marked down a huge amount of Cortland flylines at 40% off and invite you to come in and pick a line or two up in case you've got a rod or two in need of a fresh line. Cortland doesn't get as much hype as the RIO or SA but has always been one of the best lines and nothing has changed today. These are great lines at a great price. It's been wonderful seeing some of our regular customers back in the shop again now that we all don't have to sprint to the river at 6am. And we look forward to meeting many new faces and hope those of you have not yet discovered what Beartooth Flyfishing has to offer, will soon come in and let us take care of you. Enjoy the time on the water and be safe out there.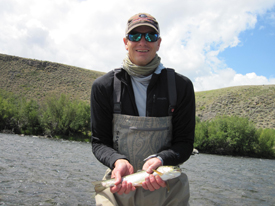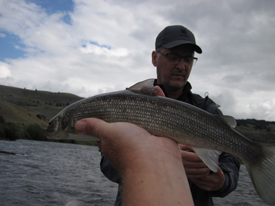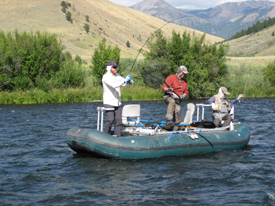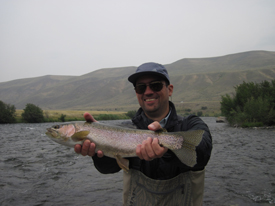 Dries: Delektable Chubbyness in Royal, Rootbeer, UV Cinnamon #12-#16. Delektable Lil' Chubby in Royal, UV Cinnamon, UV Tan #14-#18. Delektable Lil' Secret in Royal, UV Pink #16-#18. Parachute Adams #10-#16. Carlson's Purple Craze #10-#16. Rusty Spinners #14-#16. Morrish Hopper, Panty Dropper Hopper, Thunder Thighs Hopper in Tan, Pink, Peach, Yellow #12-#14. Delektable Flying Ant in Cinnamon, Black, Black/Red, Purple #14-#16. Bloom's Stealth Ant Purple #16. Yeagers 409 Red #16.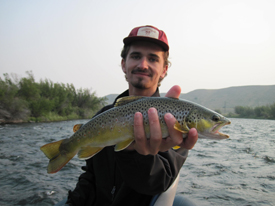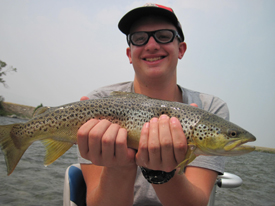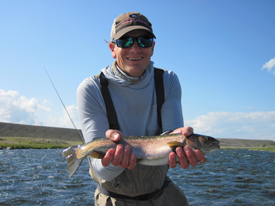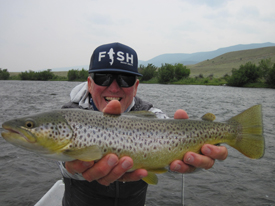 Nymphs: Delektable Mega Prince Standard and Flashback #8-#10. Pats Rubberlegs Black, Olive/Black, Coffee/Black, Brown #8-#12. Delektable Lil' Spanker in Silver, Red, Blue, Purple, and Pheasant Tail #14-#18. Lightning Bugs in Silver and Purple #16-#18. Pheasant Tail Nymphs #14-#18. Micro Mays #16-#18. Little Green Machine PT #16-#18. Wire Worms #4-#8. Shop Vacs #14-#18. $3 Dips Brown #16-#18. Crystal Dips #16-#18. Prince Nymphs #14-#18. Perdigons #14-#18.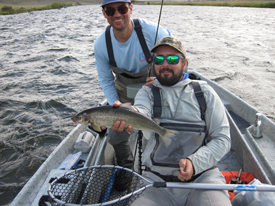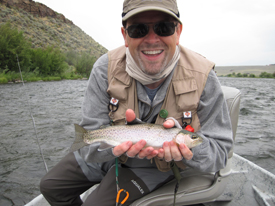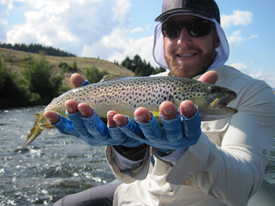 Streamers: Delektable Screamers Single or Double or Stainless Steel Jointed in Black, Olive, White, Olive/White, Olive/Black. Trevor's Sculpin Black or Olive. Silk Kitties Olive and White. Dungeons Standard or Mini in White, Olive, Black. Mini Loop Sculpin Tan and Olive. Zonkers in Silver, Copper, and Olive. Small Bunny Leeches in Black. Sculpzilla in Black or Olive. Sparkle Minnows.