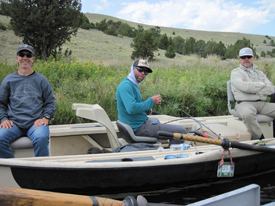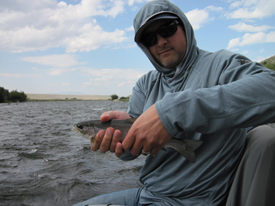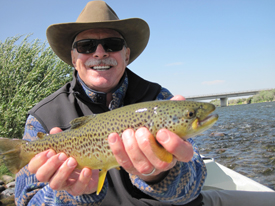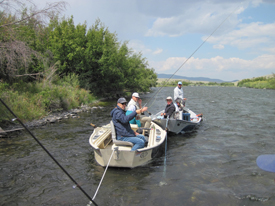 It's been an absolutely beautiful week in the Madison Valley. Perfect weather and calm winds have allowed the valley to clear out a good amount of the smoke from the numerous fires in the West. Temps in the 70's, it's been just wonderful. The mornings are crisp and Fall is right around the corner.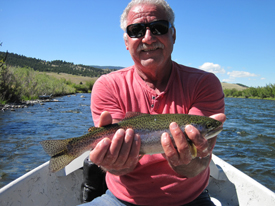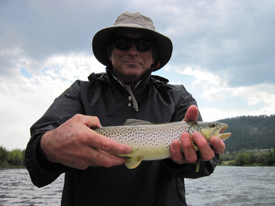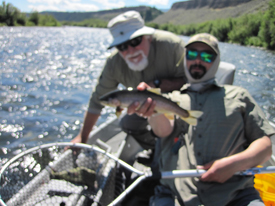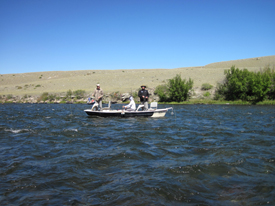 Fishing can be good to great if you have the patience to weed through the smaller fish or are willing to get out there in the early mornings stripping or swinging the bunny fur. Streamer fishing remains good to very good in the early mornings. With Black and Olive patterns being popular choices. When the sun gets high switching to a White or Natural colored Streamer has paid dividends. Some very good fish have been taken throughout the river this past week on Streamers.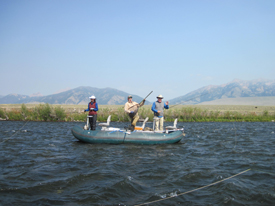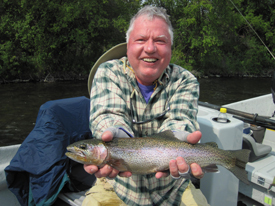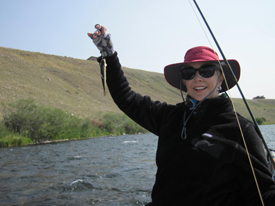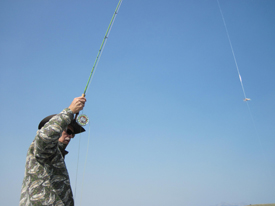 The Dry Fly game right now is one of patience and accuracy. The bigger fish will eat on top but you need that fly in the right seam and drifting drag free. And of course there is the constant harassment to your dries from the little tikes in the river. Small to Mid Size Chubbies, Ants, and Attractor Dries have been the best patterns for surface activity. Along with a few Hoppers.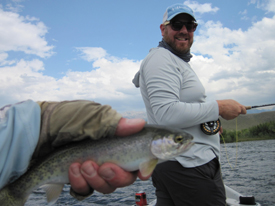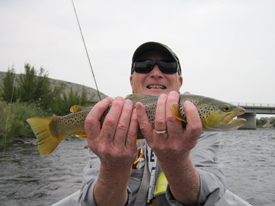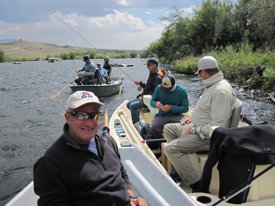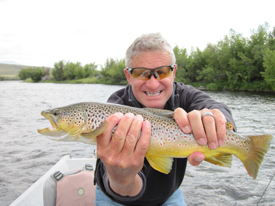 For the nymphing action two fly rigs with a Mega Prince or Pat's Rubberlegs trailed by numerous Attractor Nymphs, Serendipities, or Perdigon's have been fishing the best. Flows have dropped in the last couple weeks, so for you floaters out there it is getting a bit boney in certain areas of the flats and down around Ennis. Keep an eye out for those sneaky chine busters.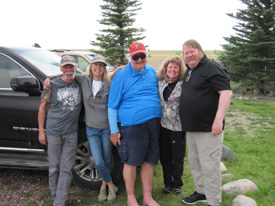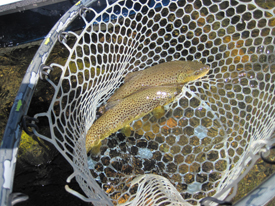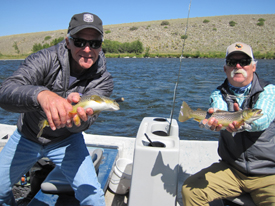 We still have plenty of great Discontinued Cortland lines in stock at 40% off. We have plenty of bugs in stock and as always free coffee in the mornings. Have a great time out there on the river.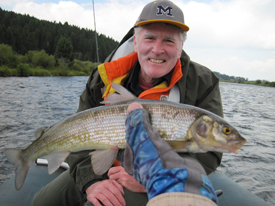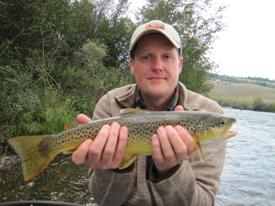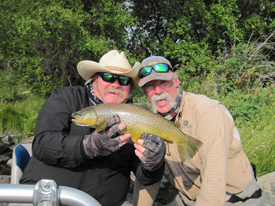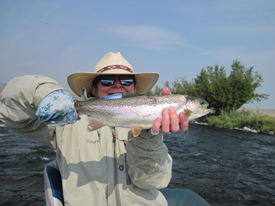 Dries: Delektable Lil' Chubby in UV Cinnamon, Royal, Tan, #14-#18. Delektable Chubbyness in UV Cinnamon, Rootbeer, and Royal #12-#16. Delektable Lil' Secret in UV Pink, and Royal #16-#18. Delektable Flying Ant in Cinnamon, Black, Red #14-#18. Parachute Adams #10 – #16. Carlson's Purple Craze #12-#16. Purple Haze #10-#16. Morrish Hopper, Panty Dropper Hopper, More or Less Hopper, Thunder Thighs Hopper in Tan, Pink, Peach, Yellow #12-#14. Water Walker September Stone #14.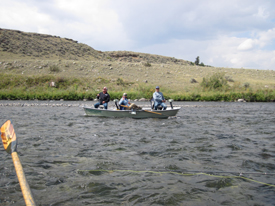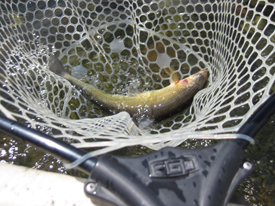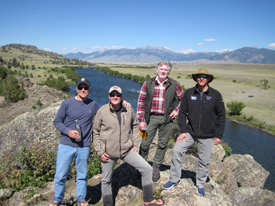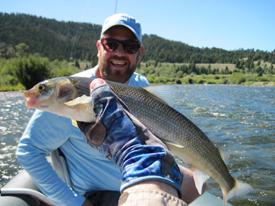 Nymphs: Delektable Mega Prince Standard and Flashback #8-#10. Pat's Rubberlegs in Black, Brown, Brown/Black, Olive/Black #8-#10. Delektable Lil' Spanker in Silver, Red, Purple, Pheasant Tail #14-#16. Pheasant Tail Nymph #14-#18. Lightning Bugs in Silver and Gold #14-#18. Prince Nymphs #12-#18. $3 Dips Brown #16-#18. Crystal Serendipities #16-#18. Wire Worm #4-#8. Perdigon's Olive tones #16-#18.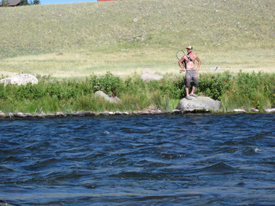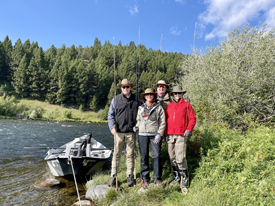 Streamers: Delektable Screamers Single and Double in White, Olive/Black, Badger. Delektable SS Jointed Screamer Olive/White. Mini Loop Sculpin in Tan and Olive. Sparkle Minnow. Sex Dungeon & Mini Sex Dungeon in Olive, Black, and Cream. Silk Kitties Olive and White. Zonkers in Copper, Silver, and Olive. Sculpzillas #8 Olive, Black, Natural, and White.