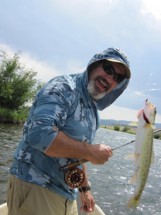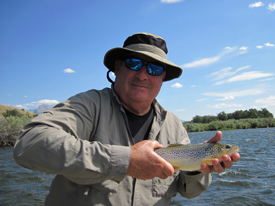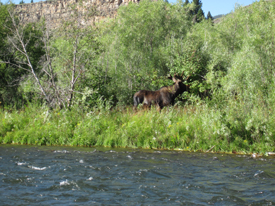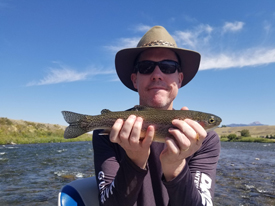 Water flows have been pretty stable right at historic average levels for a couple weeks now. Smoke from wildfires across the country have filled the valley with smoke which has certainly affected sunlight. We think the grasshoppers are starting to miss the bright sun but most of us fishermen are okay with a little break from it. Some are more impacted by the air quality. Be careful if you are.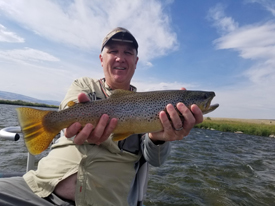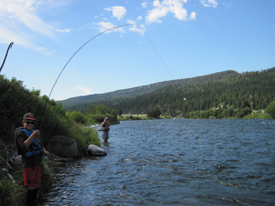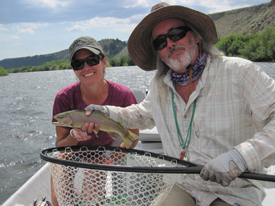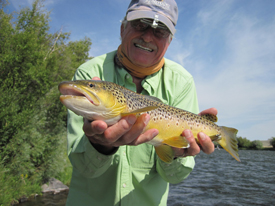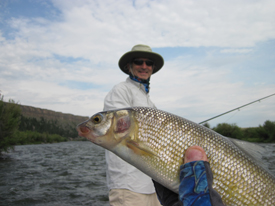 Dry fly fishing has been good overall but the Ants have been a bit more consistent than the Hoppers for the last few days. Flies like the Delektable UV Cinnamon Chubbyness, Delektable Flying Ants, Bloom's Stealth Ants, Yeager's 409s, Grillo's Hippie Stompers, Dornan's Water Walkers, and several other Attractor Dry flies should get you some fish.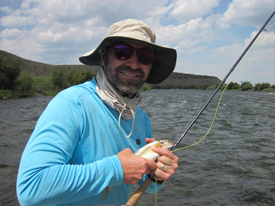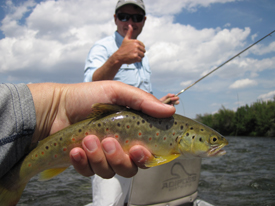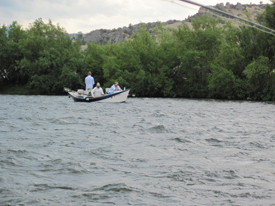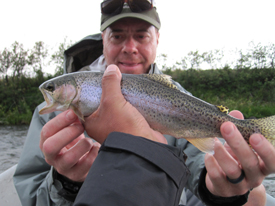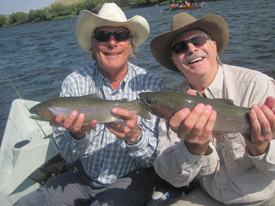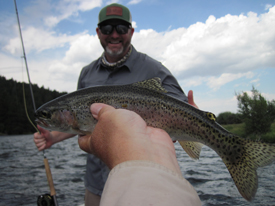 Nymphing is your best bet to get a few fish in the morning until about noon time. Delektable Lil' Spankers, Formerly Known as Princes, Green Machines, smaller Pat's Rubberlegs, Jig Lightning Bugs and Perdigons are good choices weather they're trailed behind a streamer, dropped under a hopper or fished in tandem with each other under the Bobber.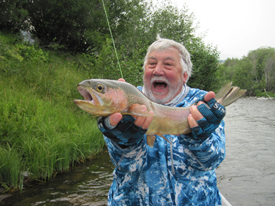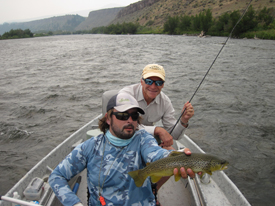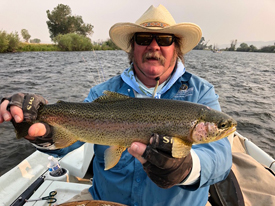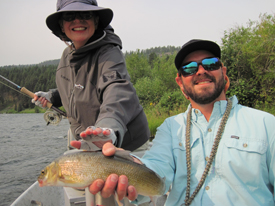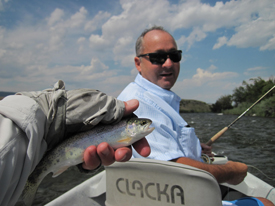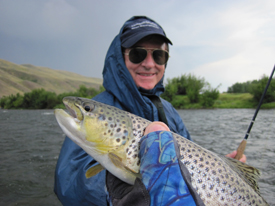 Streamers have been fishing okay early and late in the day. Dead drifting smaller patterns with a nymph trailer is probably the best way to get 'em. Zonkers, Bow River Buggers, Mini Loops, Trevor's Sculpins, Mini Dungeons and Delektable Screamers should be about all you need out there to get a couple. Have fun fishing!