As predicted, the big-water year has produced great fishing throughout all our river systems, sustaining strong dry-fly action on many rivers well into the season. One of those rivers continues to be the Big Hole.
We have made a number of trips recently to the Big Hole River, and the storied waters have been stellar every time.
Our most recent trip was with a wonderful family from Utah. Mom, dad, son and daughter all had a wonderful time floating through the breath-taking scenery; and, of course, the fishing was great. Eager fish rose to dry flies all day, giving consistent action for the happy anglers. The choice of the day was Spruce Moths, with a variety of patterns working. As was the case on other recent days, there was a strong Mayfly hatch early in the day, with a more modest one later in the afternoon, making standard patterns like the Parachute Adams and Purple Haze excellent choices, especially in size 16. A small caddis hatch in the late afternoon also had fish taking #18 Delectable CDC Caddis.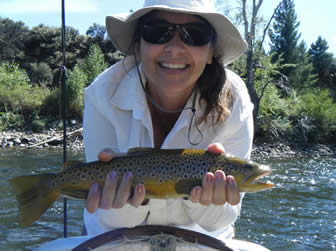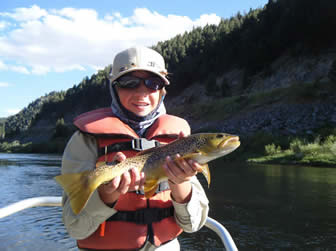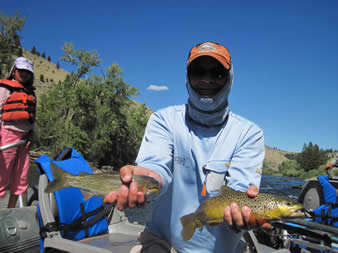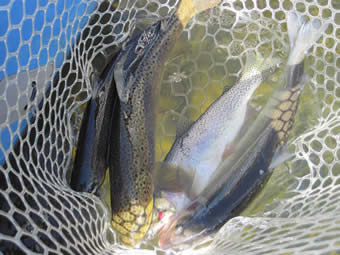 At one point on the most recent trip, father and son in Dan's boat caught four species of fish within a 100-yard stretch of the river. During a trip a few days earlier, I had a client catch six species of fish during the course of the day.
There are many things in my life that I am thankful for, and the Big Hole River is one of them. It's a wonderful, special place.