CLEARING SKIES, GREAT FISHING
The drive over to the Big Hole on Friday was dark and stormy, with some rather ominous weather lurking ahead of us. Though concerned, we pressed on over the hill. The weather hadn't changed when we arrived at Great Divide Outfitters, so we took advantage of the shelter of the fly shop to put on our waders and rain jackets, and headed to the river.
It was the right decision.
When we got to the launch, the clouds were still hanging low, dark and heavy; but the rain had stopped. It was chilly, in the low 50s, but not unpleasant. By the time we had rigged our gear and got the raft in the river, the clouds were looking less threatening. Within the first half-hour of the float, there were patches of clearing sky, and we were greeted by full sunshine within an hour.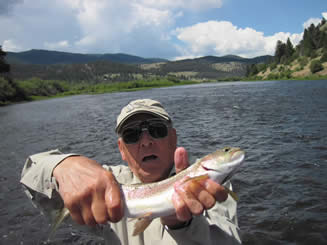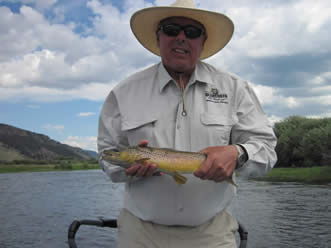 But this isn't a weather report, it's about the fishing.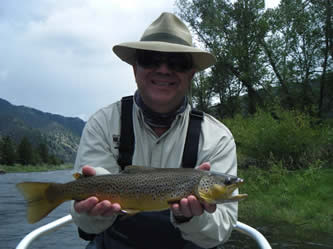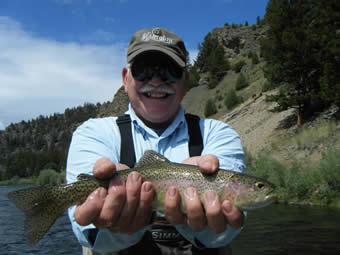 From the get-go, the bite was on. We were fishing nymphs, and at first, the majority of catches were big, strong whitefish, with the occasional trout mixed in. But the trend soon turned, with only trout coming to the net … One after another after another …
A variety of small nymphs produced fish, including Delektable Little Spankers in silver, red and pheasant tail; Copper Johns in copper and red; Lightning Bugs; Micro Mayflies in olive and brown, Bead Head Pheasant Tail Tungsten Flash Bugs; and Tungsten Studly Nymphs in olive; all in size 14 and 16. But the real kicker, which brought in nearly all the better trout, was Pat's Rubberlegs, in black, and large; size 6 and 4.
Get out and fish!