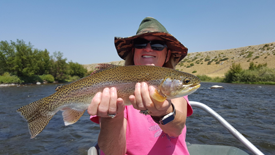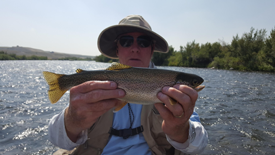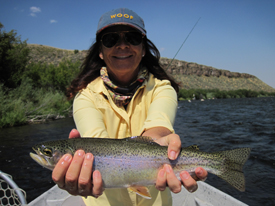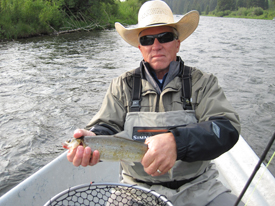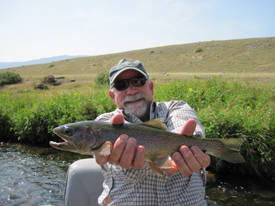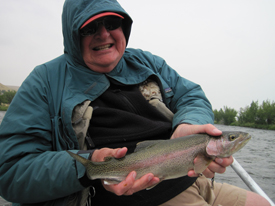 The Upper Madison is still holding pretty steady with flows at 1,140 cubic feet per second below Hebgen, 1,210 at Kirby and 1,240 down at Varney. The great dry fly bite has been keeping all our guides and clients happy, which is a blessing in late August.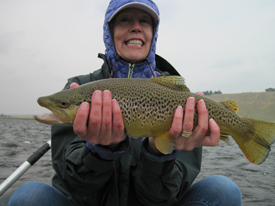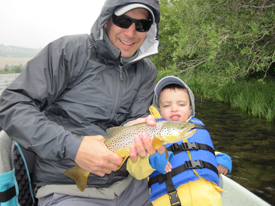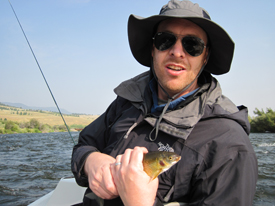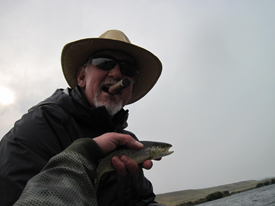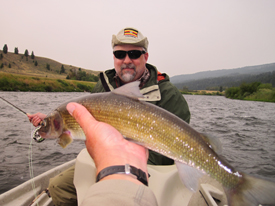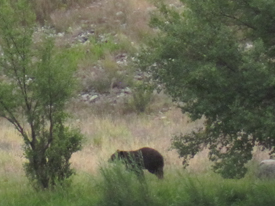 Hoppers and ants are still making up most of our afternoon action but we're also getting some nice fish on Purple Crazes and some small Caddis in the evening. Our favorite dry flies this week are the Yeager's 409s, Delektable Flying Ants, Bloom's Stealth Ants, Tip Jar Hoppers, Parachute Hoppers, Delektable Slammers and Delektable Halos.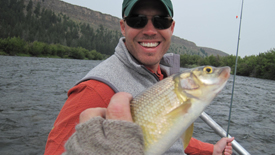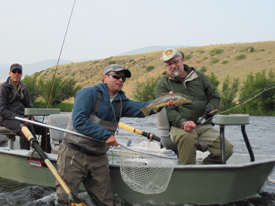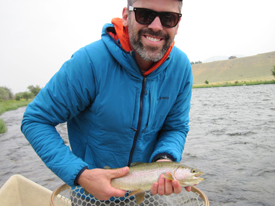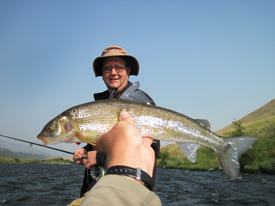 We've probably seen the most consistent streamer fishing of the summer over the past couple weeks. Fish seem to be real interested in the darker sculpin stuff. Flies like Delektable Screamers in Black/Olive, Mini-Loops, McCune's Sculpins, Trevor's and Black Sculpzillas have all proven themselves lately.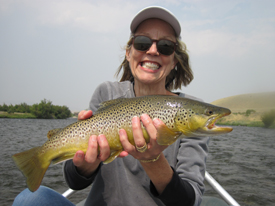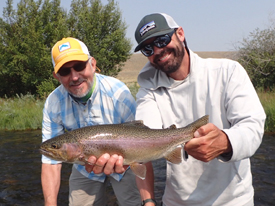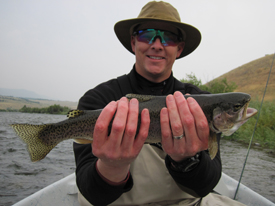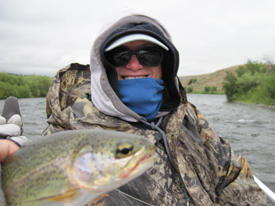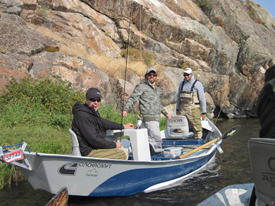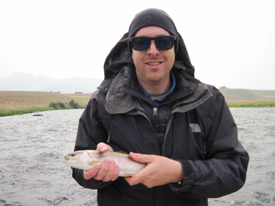 Nymphs have been catching fish under dry flies, with an indicator and being trailed behind streamers. Our top picks for the sub- surface bugs are Delektable Hammerheads, Delektable Lil' Spankers in purple, Lightning Bugs, Soft Hackle Pheasant Tails, Batwing Emergers, small Pat's Rubberlegs and Green Machines.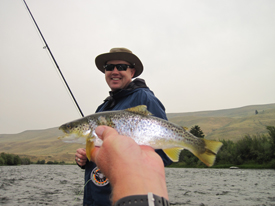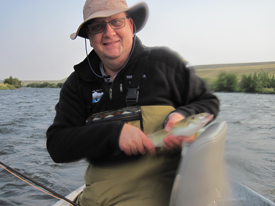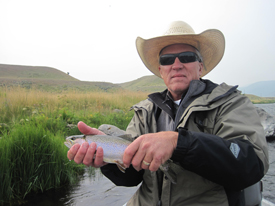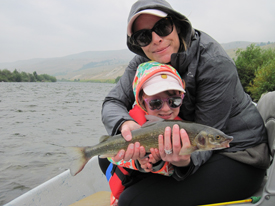 Fish those sinking flies early and late in the day and the terrestrials during the afternoon and you should be in good shape. We had a few days where it was mostly small fish hitting the dries but as of recent we're seeing some better fish looking up again so get out there while the getting is good! Dan celebrated a birthday this week and was able to be a passenger in the boat with Brian, Nancy, and Dan rowing. The smoke has really subsided and the world's in better order now, beautiful scenes and mountains with snow caps. Enjoy!