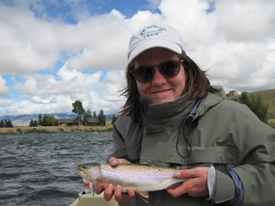 Well flows are holding steady as they usually do this time of year. The fish are eating a bit of everything these days and as Summer winds down there's no better time to take advantage of good weather and good fishing.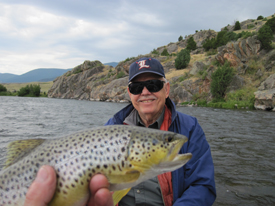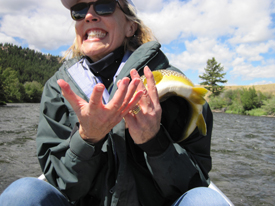 We'll start with dry flies because they're fun. Not much has changed in this area with focus remaining on grasshoppers and ants with some other attractors bringing them out as well. Our favorite dries this week are the Triple Decker Hopper, Yeager's Hopper, Grillo's Pool Toy, Dave's Hopper, Delektable Flying Ants, Delektable Chubbyness' and Purple Crazes.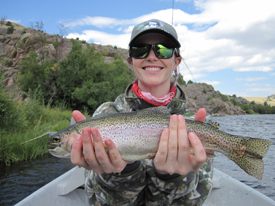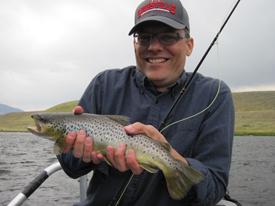 The streamer fishing has been rewarding for those of us willing to go under the surface. Delektable Double Screamers especially in black/olive, McCune's Sculpin, Sheila's Sculpin, Fish-Skull Sparkle Minnows, and Sculpzillas have all had their moments of glory lately. I'd recommend getting out a bit earlier if you're wanting to streamer fish and later in the afternoon for the dries.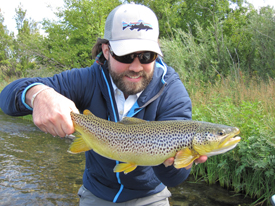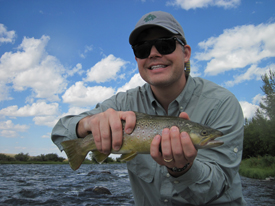 Bead-heads are still catch fish, and they do it pretty well believe it or not. We've been getting 'em on Psycho Princes, Formerly Known as Princes, Delektable Hammerheads, Pat's Rubberlegs, Worms and Lightning Bugs.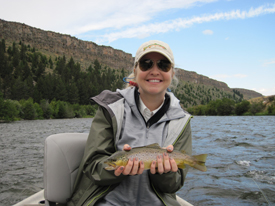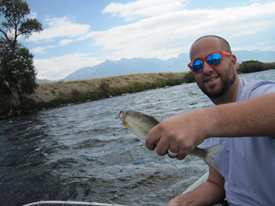 We're still in the shop 7AM-7PM every day so call or stop in anytime, we're glad to answer any questions and help any way we can and keep an eye out for upcoming weekly fishing reports!