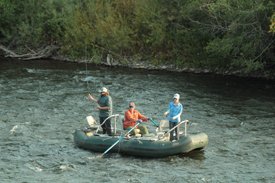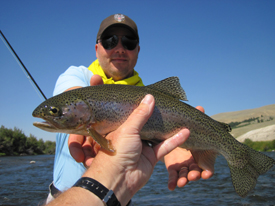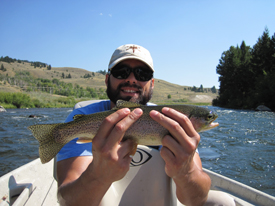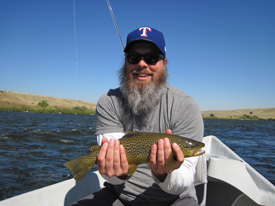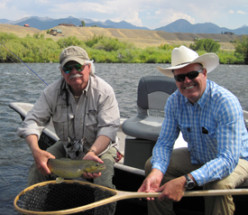 We saw about a 100 cubic feet per second drop in flow on Thursday but by now the fish have settled back into things. Cooler night time temps coming up mean that if you want to fish hoppers you should think about getting a later start as the grasshoppers move around more in the heat.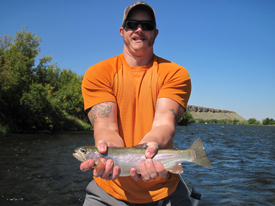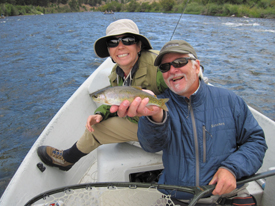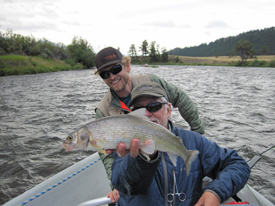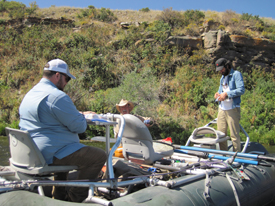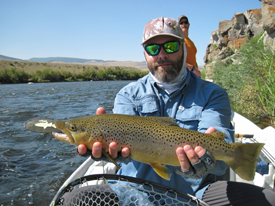 Dry fly fishing has continued to keep folks happy and produce solid fish. We're starting to see some Caddis and Blue Wing Olive hatches throughout the river as well as terrestrial fishing we've grown used to. Our best bugs have been Delektable Chubbyness', Delektable Twisted X, Delektable Flying Ants, Delektable Halos, Bloom's Stealth Ant, Morrish Hoppers, Yeager's 409 and Purple Crazes.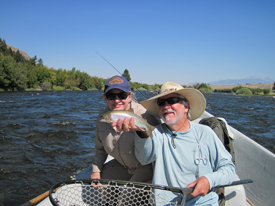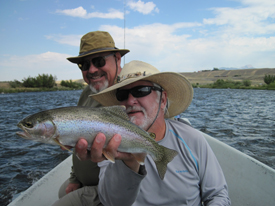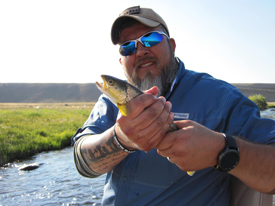 The nymph bite has been excellent with a good variety of patterns getting the job done. Top picks are Delektable Hammerheads, Delektable Lil' Spankers, Serendipities, Wire Worms, Prince Nymphs, Flashback Pheasant Tails, Pat's Rubberlegs' and Psycho Princes.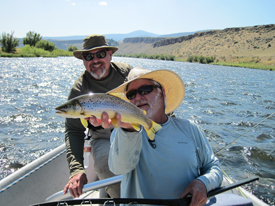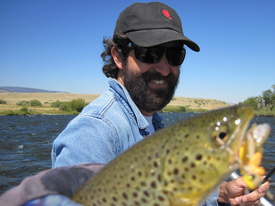 Streamer fishing has been typical, meaning you're not going to be hooking them left and right but you are likely to get a couple nice ones. We've gotten good fish on Black Delektable Double-Screamers, Olive McCune's Sculpins, Black Sculpzillas and Olive Mini-Loops.