Change is good; especially when it comes in the form of an early fall front bringing chilly temps, welcome and needed rain, and snow on the mountain peaks. The change in the air also means fall fishing (streamers!) is just around the corner.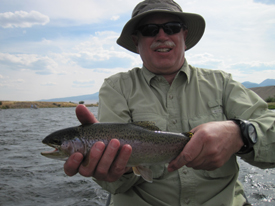 The transition into fall continued last week, with change also being the theme. Fish were/are being caught, including some true trophies, but during the transitional season, change means being willing to get out of one's comfort zone, and try different, sometimes multiple patterns. What worked one day often didn't work the next. So to catch fish, change was very good.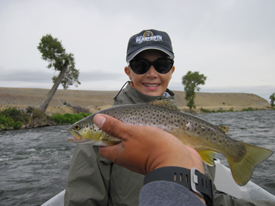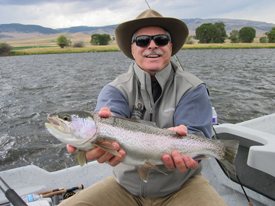 Fly selection the last week has been quite varied, with catches coming on dries, nymphs and streamers. On the dry side, the Delektable Chubbyness, in all colors, has continued to be the go-to fly of the season, with other winning selections including Delektable Teasers, Purple Haze and still some hopper and ant action.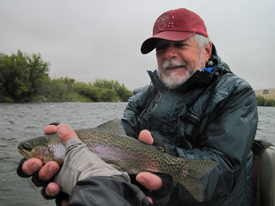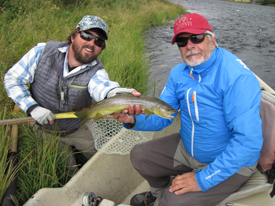 Most of the normal players have worked on the nymph side; Girdle Bugs, Lightning Bugs, Delektable Spankers, along with various Pseudo and BWO patterns. And, of course, worm patterns have been the ticket some days.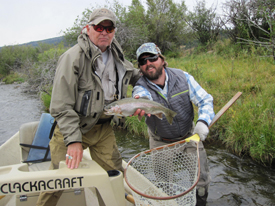 Delektable Double Screamers, Zonkers, wooly buggers and other streamer patterns have worked, mostly in white, black or olive/black. If you are doing poorly catching or moving fish on the streamer, then try changing up the color. If that doesn't yield any results, then try changing up the silhouette also. Treat it the same as switching up your nymphs or dries. Fear not, for they will eat the streamer! Try all the little bank undercuts and log jams in the shallows along with the deep runs in the middle of the river in the middle of the day.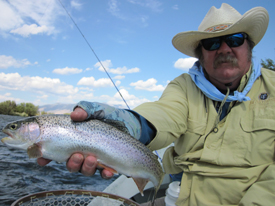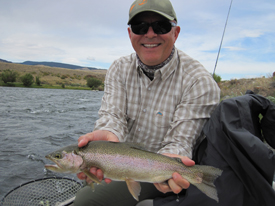 Well, that's it for now. Stay tuned for more epic weather brought to you by the great state of Montana and the letter F! (for fly-fishing of course 🙂  ) Happy Fishing!!!
-DanG and Marty