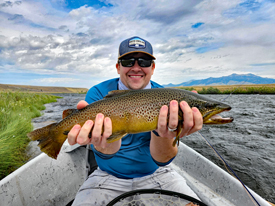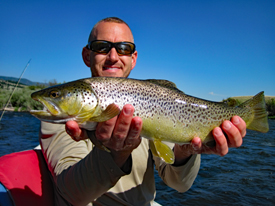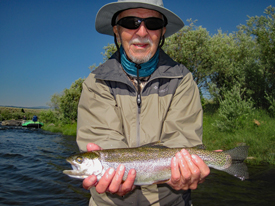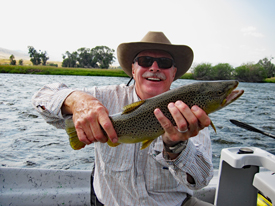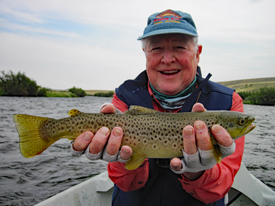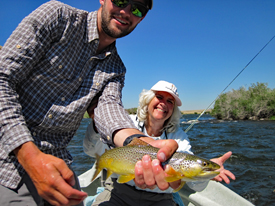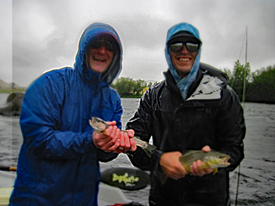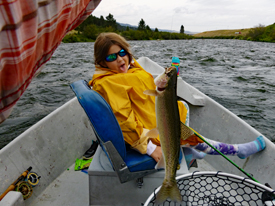 As of August 2nd, Hoot Owl have begun from 8-Mile Fishing Access to Ennis Reservoir. This means fishing from 2PM to Midnight in this area is prohibited.
Fishing is hot and cold these days with the temps changing but fishing is always better than another day at work! 🙂 Conditions have been changing this week with the temperatures cooling from the mid 90's the week prior to mid to high 80's most of the week with a dramatic shift on Friday & Saturday to mid 70's to mid 60's and a massive rainstorm, additionally the "W" Factor in the Valley has returned with the incoming weather! To add to the changes this week NorthWestern Energy raised flows the end of last week to combat the rising temperatures, which has been successful into this week, and while you may have been rocking in the middle River last week you may want to stick to the banks as the fish tend to migrate to the slower water! The river flows this week started at 1,650cfs at Kirby and finished the week at 1,370cfs; at Cameron the week started with 1,890cfs and dropped down to 1,570cfs by the end of the week.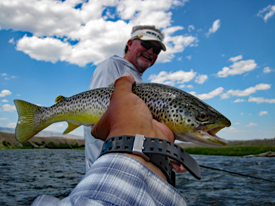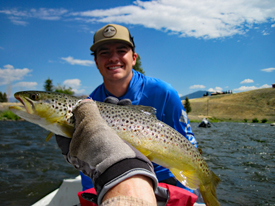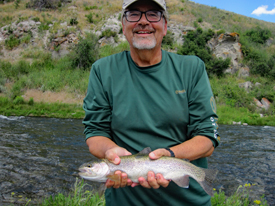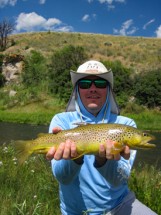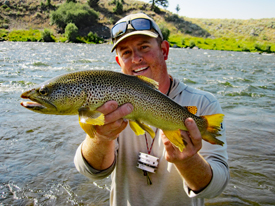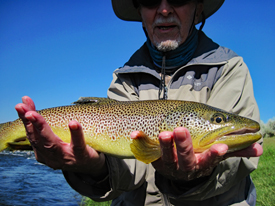 With the warmer temperatures this week fishing has been best in the early morning with Streamers (especially with a dropper), Nocturnals, Midges, and Tricos. During Mid-day there has been some action with a Chubby, Hopper, Ant or Beetle pattern. Nymphing has still been the most productive means of fishing throughout the day.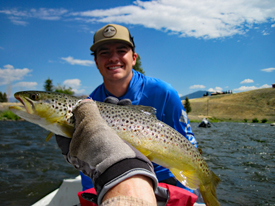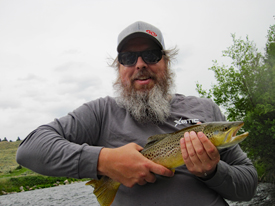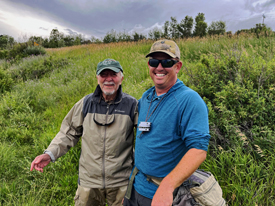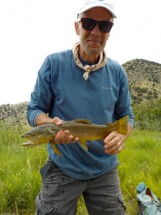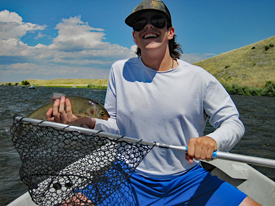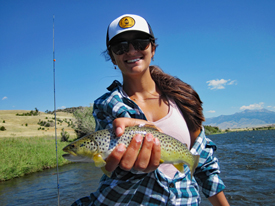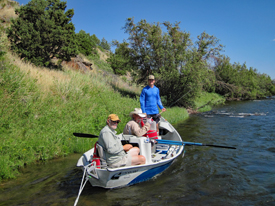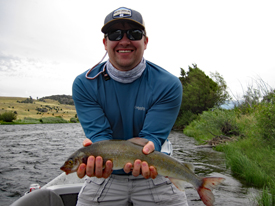 For the future we will continue to see warmer temperatures for the next few weeks with the promise of rain in the evenings! At Beartooth Flyfishing to adjust to the current weather conditions, our store hours will be 6:30 AM to 6:00 PM for the next few weeks!!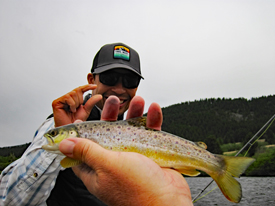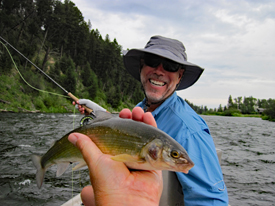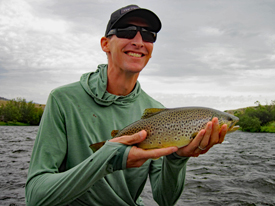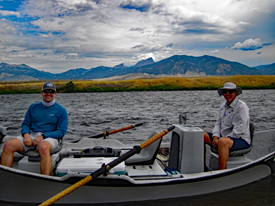 Nymphs: Pat's Mr. Rubberlegs Olive/Brown, Black, Orange/Brown #6-#8, Geppert's Mega Emerger #16-#18, Delektable Guide Stone Black/Brown, Olive/Brown #8-#10, Wire Worm Orange/Red #6-#8, Delektable Jig Hook Tungsten Spanker Halo Olive, Silver, Pheasant Tail #16-#18, Formerly Known As Prince #14-#16, BH Lightning Bug Pearl, Gold, Silver #16, Delektable Tungsten BH Big Spanker Warrior #14-#16, BH Shop Vac #14-#16, Three Dollar Dip (GB) Crystal, Brown #6, Geppert's Crystal Dip Brown #16, Glassy Brassy Zebra Midge #20.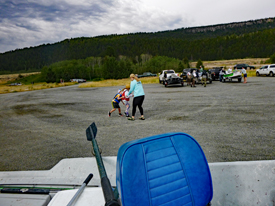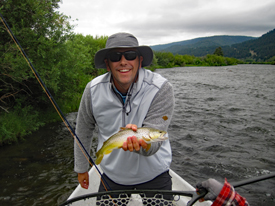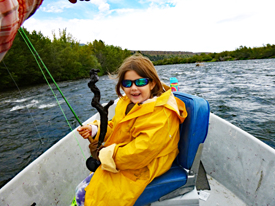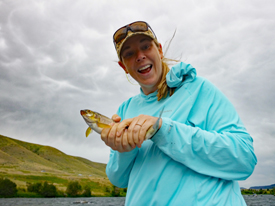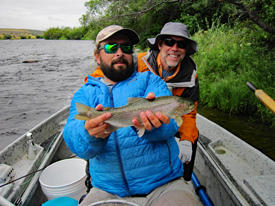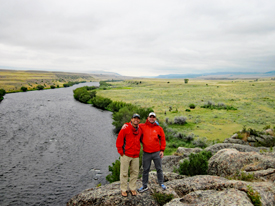 Dries: Hi-Vis Pink Thunder Thighs Hopper #14, Panty Dropper Hopper Pink #12-#14, Panty Dropper Hopper Pink #12-#14, Bloom's Stealth Ant Purple #14-#16, Parachute Adams Sparkle Purple #14-#16, Micro Water Walker Peanut #14-#16, Delektable Lil' Secret Goldrush #16-#18, Delektable Halo Royal #14, Delektable Lil' Chubby UV Tan, Royal, UV Cinnamon, UV Rainbow #14-#18, Delektable Chubbyness Rootbeer, Olive/Brown, UV Cinnamon #14-#16, Fat Frank Peach #14, Delektable CDC Elk Hair Caddis Tan, Purple Cinnamon, Holo Olive #14-#18, Snowshoe Trico #20, Etha-Wing Trico Black #20.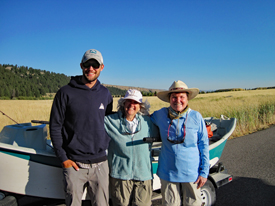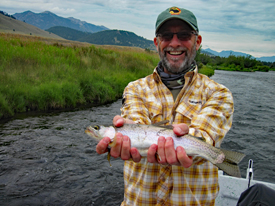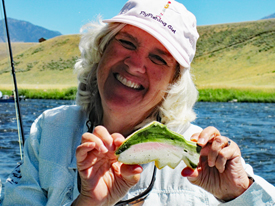 Streamers: Yo' Dali Llama Olive/White #6, Trevor's Sculpin Natural/Olive #4, Sculpzilla Black, Olive/Tan #8, Slump Buster Squirrel/Gold #6, Mini Loop Sculpin Natural, Olive #6, Articulated Bugger Olive/Black #8, Sheila Sculpin #4, Delektable SS/Single/Double Jtd Screamer Olive/White, Black, White, Yellow, Olive #8, Mini Sex Dungeon Olive #6, Zirdle Olive/Orange #8, Zonker Natural Copper Body, Natural #8.