As of August 2nd Hoot Owl Restrictions have begun on the lower Madison from Ennis Dam to confluence of the Jefferson River and from 8-Mile Fishing Access to Ennis Reservoir. This means fishing from 2PM to Midnight in these areas is prohibited. Temperatures have remained safe from 8-Mile to Raynolds Pass Bridge this week but we may be expecting more Hoot Owl restrictions on other parts of this River and other Rivers this Summer as the warm temps continue!
The Heat is on this week! With air temperatures hitting the low to mid 90's this week, dropping back to the lower 50's at night, the most productive fishing has been early in the morning and the miracle hour before dark. The river flows this week have been 1,250cfs at Kirby for most of the week with an increase to 1,520cfs at by the end of the week, at Cameron 1,380cfs for most of the week with an increase to 1,640cfs by the end of the week. The weather forecast for the next week is predicted to be cooler with chances of rain which will significantly help Fish and Fisherman!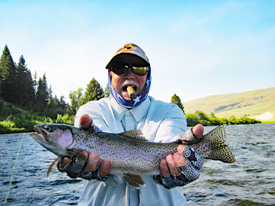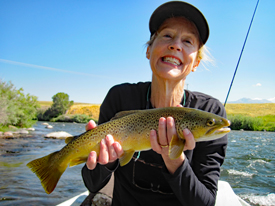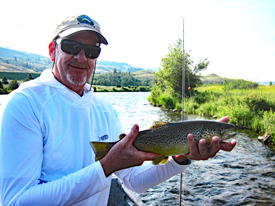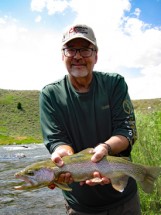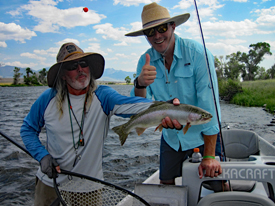 We have seen productive subsurface fishing this week especially with Nymphs and a Streamer/Dropper set up. The most productive Dry Fly action in the early morning with ants, Nocturnals, PMD's, Midges and Tricos! We are still patiently waiting for those tasty Hoppers to arrive and hopefully will see signs in the next 2 weeks!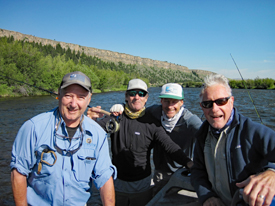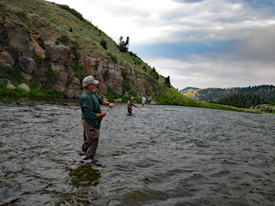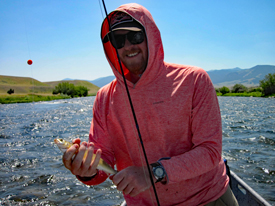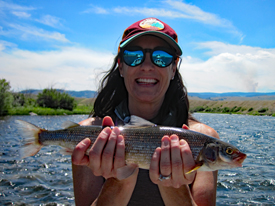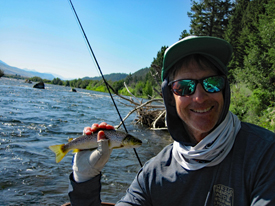 Nymphs: Geppert Skinny Dip Brown, Pearl, Black #14-#16, Geppert Mega Emerger Pink #16-#18, Geppert's Crystal Dip Red, Olive, Black #16, Delektable Twinkle Black, Purple #18-#20, GBH Zebra Midge Black #20, Pat's Rubberleg Black, Olive/Brown #12-#14, Delektable Jig Hook TB Spanker Holo Pink, Pheasant Tail, Miller Time #16-#18, BH Mo River Pheasant Tail #18-#20, BH Lightning Bug Pearl, Gold #16-#20, Delektable Hammerhead TBH Jighead Holo Green #18, BH Lemon Drop #14-#18, Delektable Lil' Spanker Olive/Green, Purple #16-#18, Shop Vac Brown/Olive #16-#18, Formerly Known as Prince #16-#18, Hogan's S&M Olive Nymph #16-#18.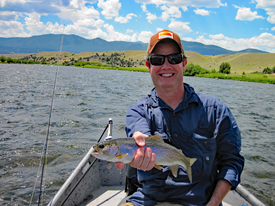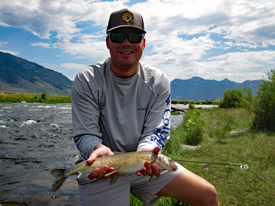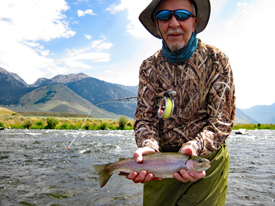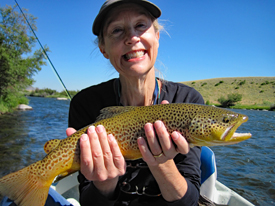 Streamers: Yo' Dali Llama Olive/White #6, Trevor's Sculpin Natural/Olive #4, Sculpzilla Black, Olive/Tan #8, Slump Buster Squirrel/Gold #6, Mini Loop Sculpin Natural, Olive #6, Articulated Bugger Olive/Black #8, Sheila Sculpin #4, Delektable SS/Single/Double Jointed Screamer Olive/White, Black, White, Yellow, Olive #8.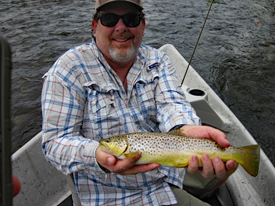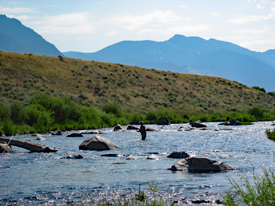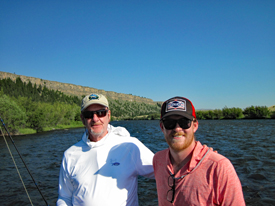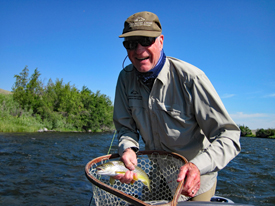 Dries: Bloom's Stealth Ant #14-#16, Delektable Flying Ant Black, Purple #14-#16, Delektable Chubbyness Rootbeer, Cinnamon #16,Snowshoe Trico #20, Etha-Wing Dun-Trico #20-#22, Adams Midge Cluster #18, Double Winged Trico Spinner #18, Half Drowned Moth, Hopper, Caddis #16, Hippie Stomper Royal #16-#18, Dornan's Water Walker September Stone #12-#14, PMD Parachute Rusty Spinner #16-#18, Delektable Lil' Secret Royal, UV Pink #16-#18, Parachute Adams #14-#16 and Delektable Halo Various Colors for Caddis #16-#18.