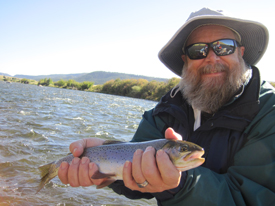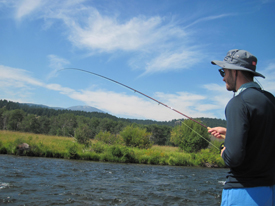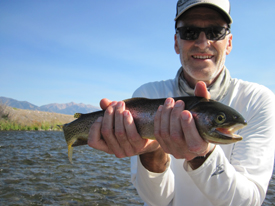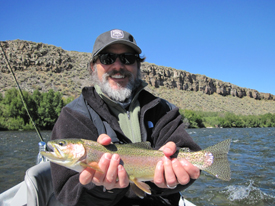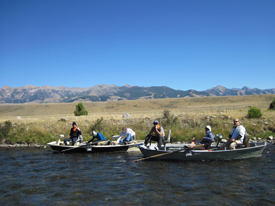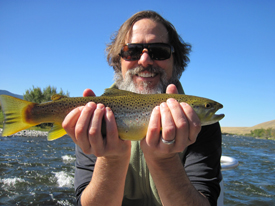 The Terrestrials have still been good! Water levels are a little down so watch your boat placement if you're floating below McAtee. We've had some interesting weather, the fishing got tough for a couple days after the snow and came right back to normal after that.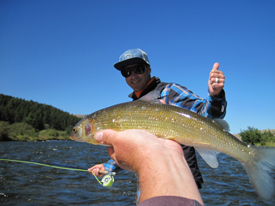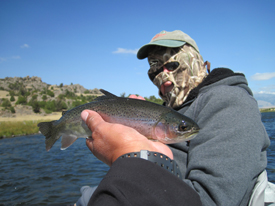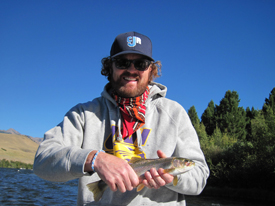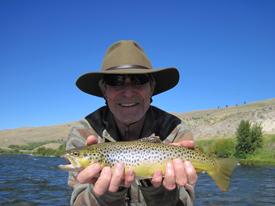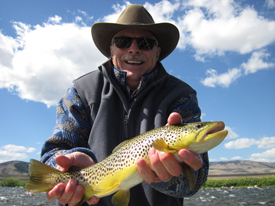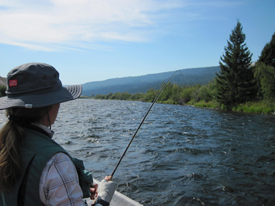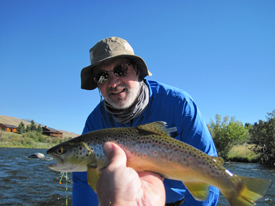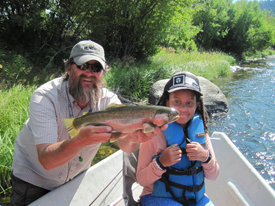 The streamer fishing has improved some with fish starting to act a little more aggressive. We've caught fish on Zonkers, Galloup's Silk Kitty, Sculpzillas, JR's Conehead, McCune's Sculpins, Trevor's Sculpins, Bow River Buggers, and Silvey's Sculpins so buy some of those and catch some fish!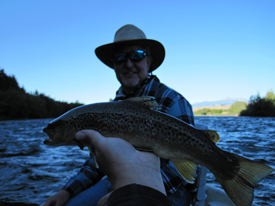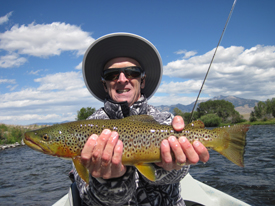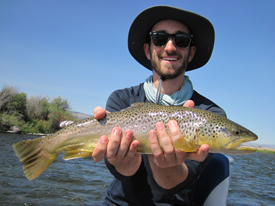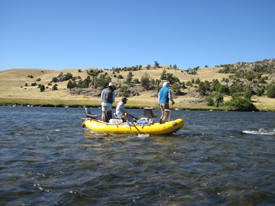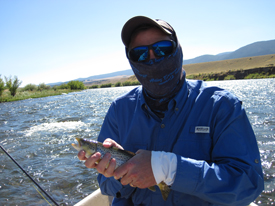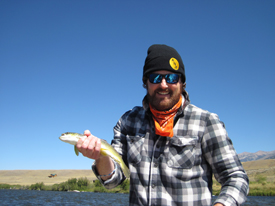 Dry fly fishing has been relatively inconsistent like we mentioned above, that cold snap put the Terrestrial fishing down for a couple days but we've still managed to get some nice ones to eat on the surface. Delektable Secret Stones, More-or-less Hoppers, Thunder Thighs Hoppers, small Delektable Chubbyness and Delektable CDC Elk Hair Caddis have all seen some success.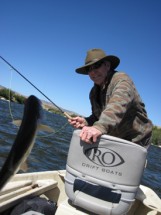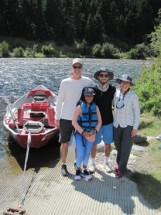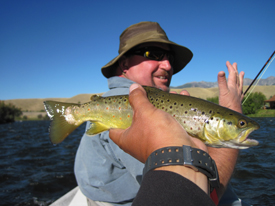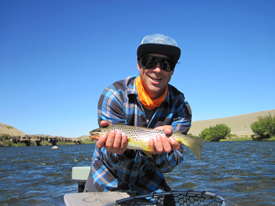 Nymph fishing has been what you'd expect from the Madison, the way to catch 'em. The usual suspects like Pat's Rubberlegs, Delektable Lil Spankers, Lightning Bugs, Princes and $3 Dips are still getting it done.
Fall is finally knockin on the door and it'll bring some great fishing opportunities with it so dig out the cold weather gear and get ready!