Let me tell you what, the summer season is sure not over and fishing continues to rock on the Madison River. As the summer months go on fish do become more elusive but finding them just makes the experience that much more rewarding. It's important to work hard and find out what bugs are working, either by constantly switching up flies or getting advice from others. Using smaller tippet (4X or possibly 5X) will help too. Earlier this week flow pulse increases were made in an attempt to refill Ennis lake due to warmer temps. A few days following that peak pulse flow requirements were made at 1350 CFS and Hebgen outflow was lowed by 10% (August 5th). Finally on August 8th the flows were at 910 CFS with another flow reduction made the following day to bring the outflow to approximately 820 CFS. The water temperature remains stable on the Upper Madison and flows look good.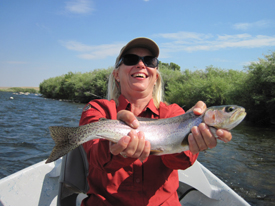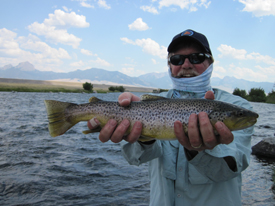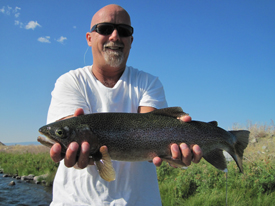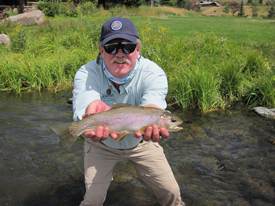 Enough with the data portion of this report and on to the fish. This week we welcomed back the Wild Adventure Group and many other anglers. There were lots of fish caught, good conditions (although the "W" factor was relentless at some points) and greats groups of people. I had the chance to meet a few gentlemen from the Wild Adventure Group who lived only 15 minutes from me back home in Virginia and ones who were alumni of my College JMU, GO DUKES! It's a small world here at Beartooth Flyfishing.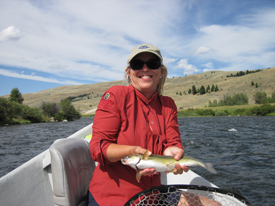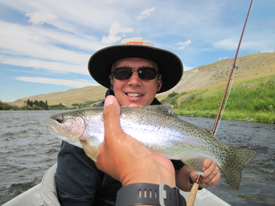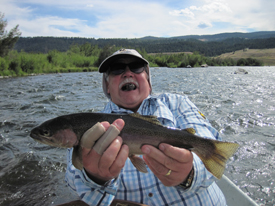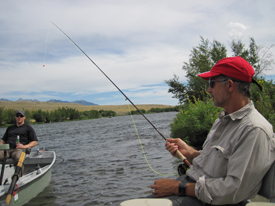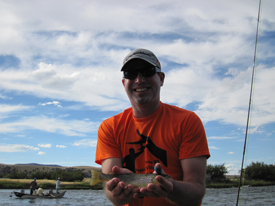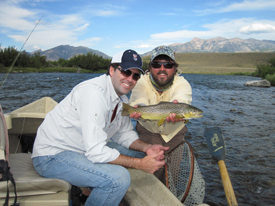 HOT FLIES: Mocha Girdle Bug, Lil' Spanker (Red/Silver/Purple), Spruce Moths, Two Bit Hooker, Wire Worm, Green Machine, JR Sculpzilla and Olive Streamers.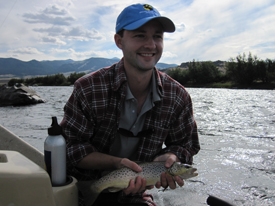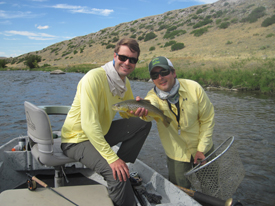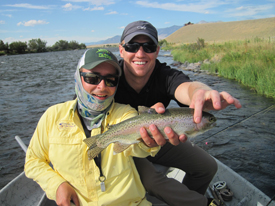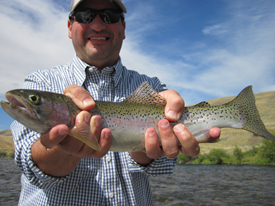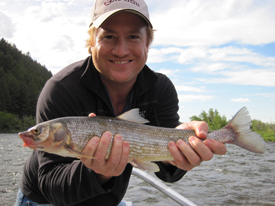 Another Great week and as always thank you to our guides and thank you to our anglers for your continued support. Keep on fishing hard, don't be afraid to switch up flies to find the one that's working and have fun. It's time for me to head back to school and this will be my last report of the season. It has been a pleasure giving you the weekly fishing scoop and a joy to have met so many great people. Thank you to everyone at the Beartooth for a great summer! I will leave you with this last quote from John Steinbeck "I'm in love with Montana. For other states I have admiration, respect, recognition, even some affection. But with Montana it is love. And it's difficult to analyze love when you're in it."
Keep Throwing Darts! Will