All I have to say is WhoaWowa!!! Daniel Johansen and I went to the Beaverhead River this past Monday night/ Tuesday and let me say that it was just simply awesome! After my 7 years in Montana, I have (for some unknown reason) never been over there and fished for these monsters. We got there around 9 Monday night and started fishing right away before setting up camp. We got some nice browns pretty quick on caddis patterns.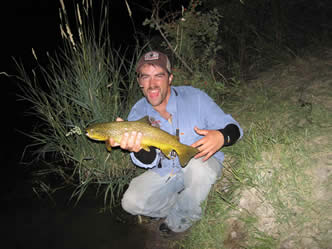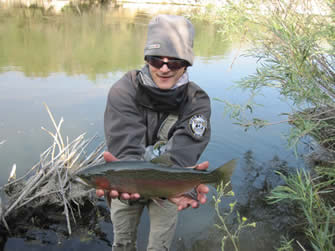 We also tried skating crane flies across the surface at dark and a little after but couldn't hook up. Morning came early but it was wellll worth it!!! Daniel hooked up first with an 18 inch football of a rainbow on the Tungsten Studly PMD nymph in the amber color (size 18). Shortly after, I hooked up into a toad of a rainbow too. Same fly. It was on now. Since we were wading, we decided to take on the sweet task of site fishing only! It was awesome. The morning fishing was hot and then it slowed around noon. After lunch we moved to a spot about 500 yards below the dam and almost immediately we connected. I landed the next with 20 inches of raw muscle wrapped in brown fish skin! S'S BH Epoxy Red Tag Sally nymph pattern coaxed this big one in 🙂 (size 16).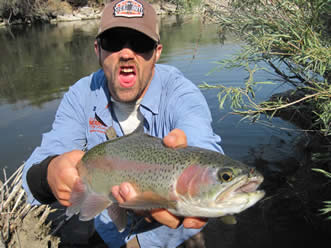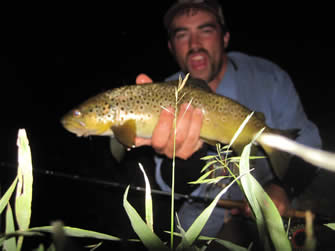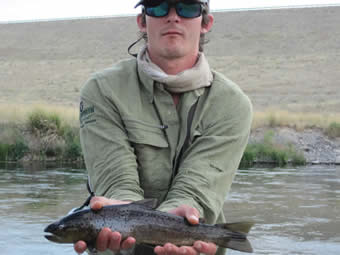 Daniel also got to feel the raw power of the "Beav" with a fish that I would say went 26 inches. Huuge rainbow. It took a leaping powerful steelhead-like twarking jump right across from where I was. Then another pig rainbow was on shortly thereafter. He was caught on a yellow stone nymph that kind of resembled a yellow sally (size 16). I forget the name of that fly, but I got that one at the local fly shop right below the damn at lunch. An awesome day was followed by a trying night again with the Crane Flies. Skating them across the water was easy…however hooking them was a little more difficult. It was like fishing for bass! They would hit the water so far, I thought I would have to clean my waders:) But that was the first I had done that, and you know practice makes perfect:).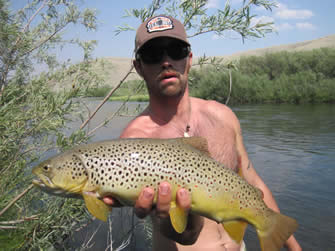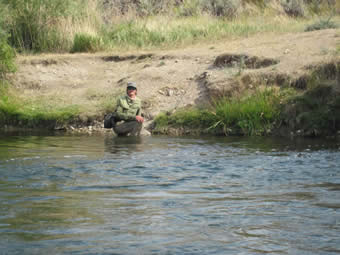 Overall, it was an experience to be had!! Huge fish, awesome terrain/country, beautiful water and an undoubtedly amazing ecosystem going on over there! Happy fishing!!!
Dan and Daniel