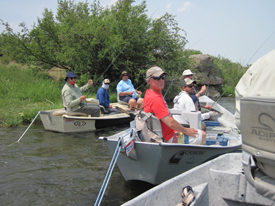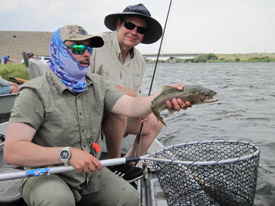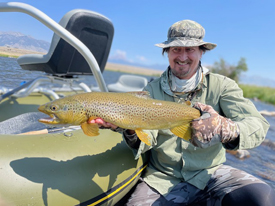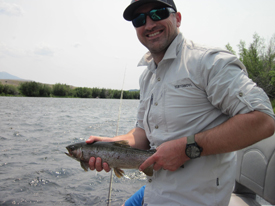 It's always amazing how quickly the Summer season in Montana cruises by. Here we are approaching the last part of July. Fire season is definitely here and there is a good amount of smoke most days here in the Valley from the Goose Fire burning up around Cliff and Wade. Despite the hot and smoky conditions, there are plenty of smiling faces and bent rods out on the river this past week.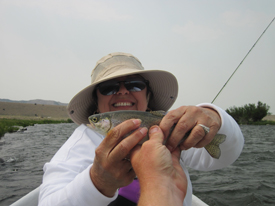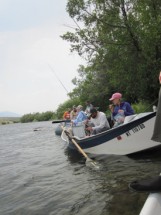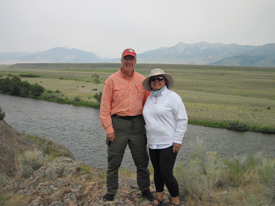 Dry fly fishing is still going strong. The Hopper and Nocturnal fishing is in it's beginning stages. Lots of flashes and half takes out there. With the occasional larger fish attacking it with a vengeance. Within the next week we should be seeing more consistent action on the Hoppers and Nocturnals. Caddis, PMD's, and Little Yellow Stones are still out there in great numbers as well. It seems the hot time of the bite changes almost daily. Sometimes early to mid day. Other days it's been mid day to afternoon. But the evenings are consistent with the nightly Caddis activity.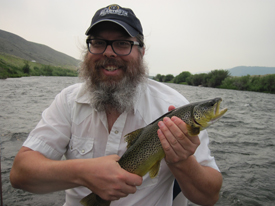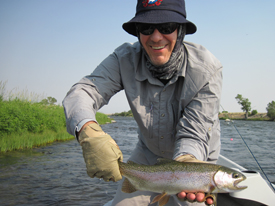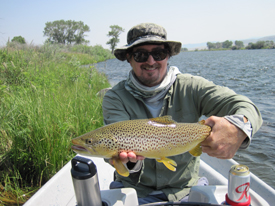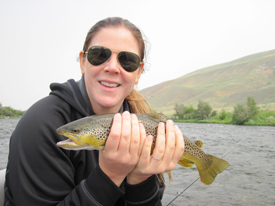 When the action on top has gotten slow at times. The nymphing has been consistent and bringing plenty of trout to net. Various Prince Nymph patterns, Caddis Pupae and Emergers, PMD Nymphs and Emergers, and Yellow Sally Nymphs are all fishing well. Now that the big bugs are done. The trout are beginning to show some interest again in the Stonefly Nymphs also. One consistent combo we've been fishing the last couple weeks is the Delektable Halo Caddis Emerger Tan in size #16 trailed by a #16 Delektable Root Beer Float in PMD. This combo has been deadly in the seams and slicks around rocks by the bank and in the middle of the river.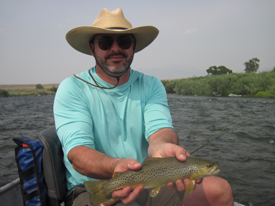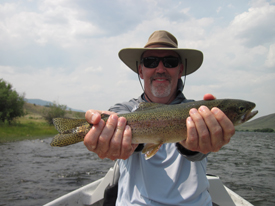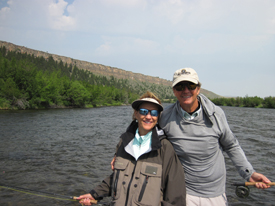 Streamer fishing is best when you'd expect it to be. Early, Late, or under some cloud cover. Quite a few Sculpin imitations are working. Trevor's, Sheila's, McCunes. Along with our Delektable Screamers Single and Double in Olive/Black. Brighter afternoons are seeing some chasers on White or more Sparkley imitations. Such as Sparkle Minnows, or Kreelex patterns.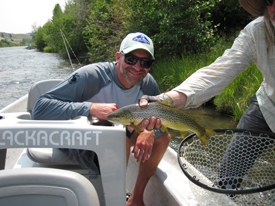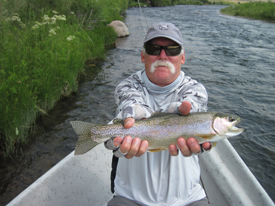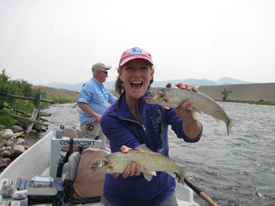 Many anglers are getting out early or getting on the water for the evening fishing which is a great idea with the water temps still getting pretty warm each afternoon. Please stop by the shop for a few six packs of flies and your floatant and gadget needs. And it's always fun to come in and wiggle one or two of Dan's new creations in the Rod Room. If you've never had a chance to cast one of Dan's Custom Beartooth Rod's, you really should. They are tremendous rods. Each rod unique with all the custom handles and other components he has at his disposal. Be safe out there and stay cool.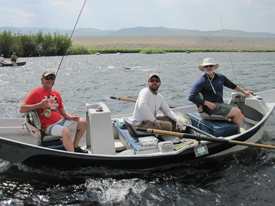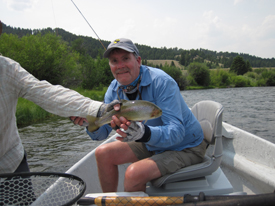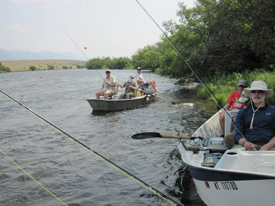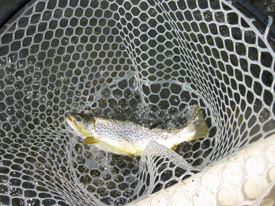 Dries: Delektable CDC Elk Hair Caddis Tan and Pale Olive #16, Delektable Sparkle Bug Tan #16, Delektable Halo Caddis Emerger in Tan and Royal #16. Delektable Lil' Chubby in Royal, Tan, Pink, and Goldrush #14-#16. Delektable Chubbyness in Royal, Root Beer, Cinnamon , and Purple/Black #12-#16. Carlson's Purple Craze #14-#16. PMD Sparkle Dun #16. Morrish Hopper #12-#14 in Tan and Pink, Half Down Hopper #14, Thunder Thighs Hoppers #12 -#14.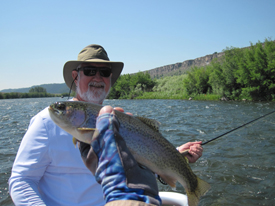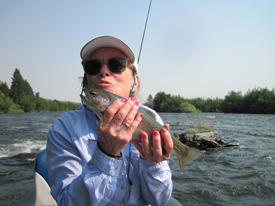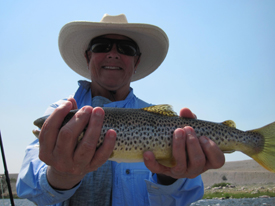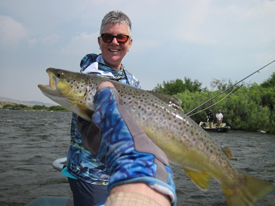 Nymphs and Emergers: Formerly Known as Prince #14- #16, Prince Nymph #14-#16, Lightning Bugs Silver, Pearl, and Gold #14-#16, Delektable Lil' Spankers Silver and Gold #14 -#16, Delektable Hammerhead Hare's Ear and Pheasant Tail #14-#18. Delektable Root Beer Float PMD #16. Pat's Rubberlegs Black, Olive, Brown, #8-#10.Delektable Mega Prince #8-#10. Psycho Prince Yellow or Purple #14 – #16. Delektable Jig Hook Tungsten Spanker Miller Time #18. Split Back PMD #16. Lemon Drop #14 – #16.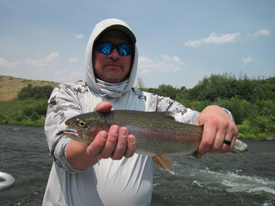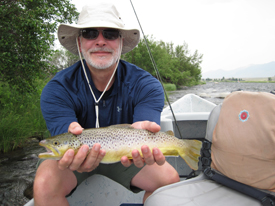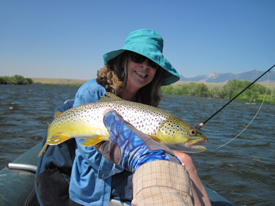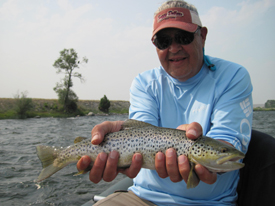 Streamers: Delektable Screamer Single or Double Olive/Black, Sheila's Sculpin, Trevor's Sculpin, McCune's Sculpin, Zonkers in Copper and Silver. Sculpzillas in Black, Olive and White.