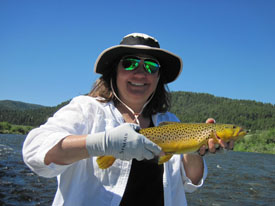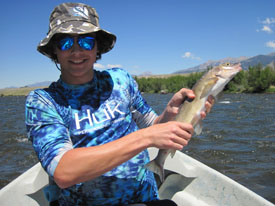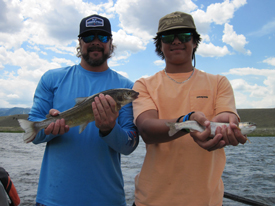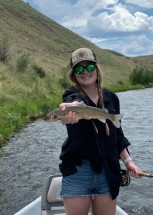 We are entering the final phases of this years Salmonfly Hatch. With the big bugs now spread out between Windy Point up to Quake. The dry fly action continued on strong all week. With the Madison trout munching on Salmonflies, Goldens, Sallies, Caddis and PMD's. Mornings and evenings have been strongest and most consistent. But plenty of fish are looking up throughout the afternoons as well. Two fly rigs consisting of a Salmonfly trailed by a caddis dry or emerger has been paying dividends. And for you evening anglers be sure to have some Rusty Spinners in the box at dusk. That's usually the code cracker if they won't take those caddis and you're getting perfect drifts.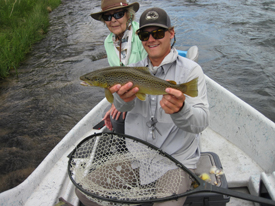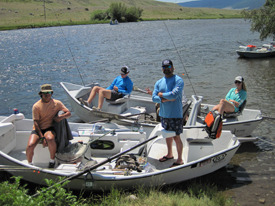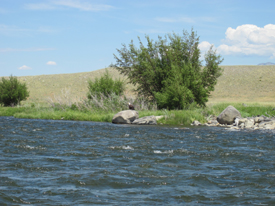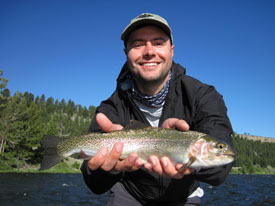 Nymphing remains strong throughout the river. Stonefly nymphs, Caddis pupae, PMD nymphs, and Sallies all are in the drift right now. With so much insect activity right now it's important to have a good rotation of flies you are confident in whether fishing on top or sub surface. Keep changing up the combos until you find what works for you out there.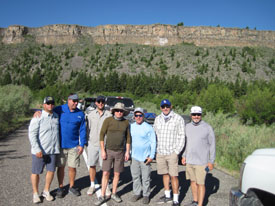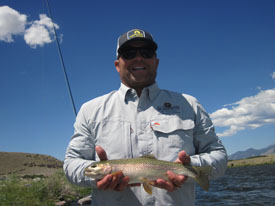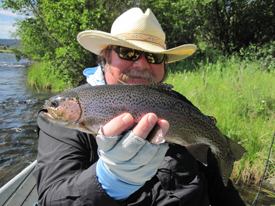 Streamer action remains good especially if you're an early riser and out there in the lower light conditions. Plenty of fish are taking dead drifted or twitched streamers throughout the day as well. Trailing a nymph behind is also always a good bet.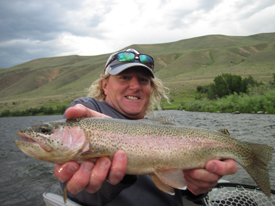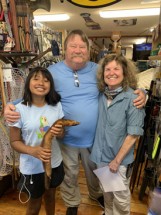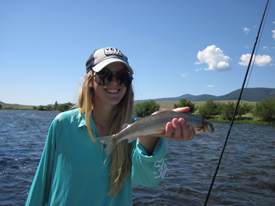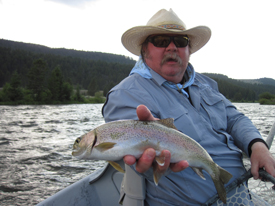 With the high temps and drought conditions, please remember to play your fish as quick as possible and keep them wet for a quick photo and a proper release. With these conditions it's so important to handle this fragile resource with the proper care.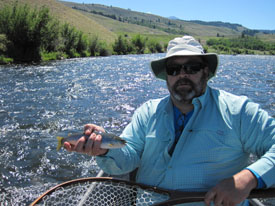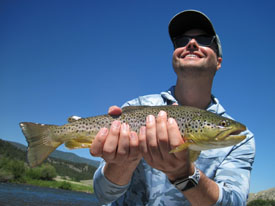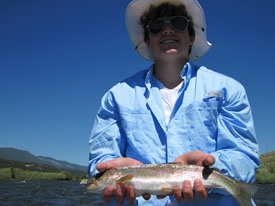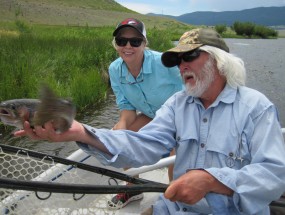 Dries: Delektable Secret Stone in UV Orange, UV Salmonfly, UV Goldenstone, and Royal. Delektable Mega 2 Tone Chubbyness in UV Salmonfly, and Goldrush. Delektable Lil' Chubby in Royal, Black, Goldrush. Delektable CDC Elk Hair Caddis in Tan, Pale Olive. Delektable Twisted Baby in Brown. Carlson's Purple Craze.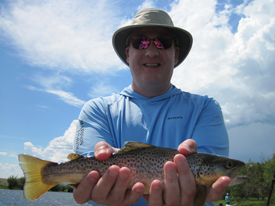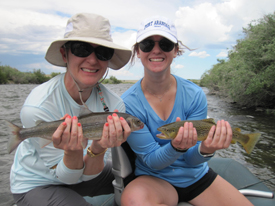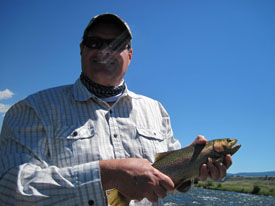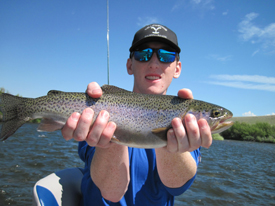 Nymphs: Pat's Rubberlegs in Black, Brown, Olive. Delektable Guide Stone's. Delektable Mega Prince and Hurless Stones. Delektable Hammerhead Hare's Ear and Pheasant Tail. Lemon Drops, Split Back PMD. Psycho Prince Yellow and Purple. Delektable Lil' Spanker in Silver, Red, Gold, Pheasant Tail. Delektable Lil' Spanker Jig Head in Miller Time. Shop Vac's, $3 dips. Perdigons.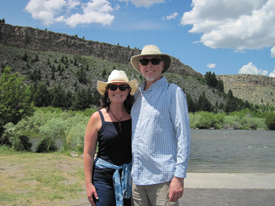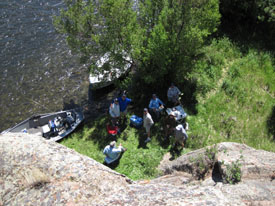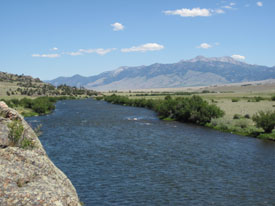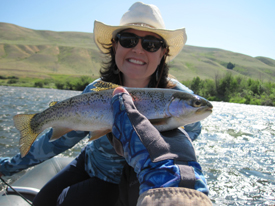 Streamers: Delektable Screamers Single and Double in Olive/Black, Badger, Brown/Yellow. Dungeons Full Size and Mini. Zonkers in Copper and Silver. Sculpzilla in Olive and Black.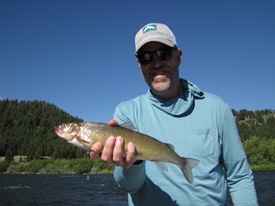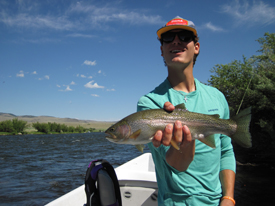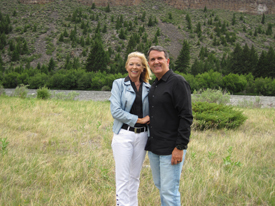 The Delektable Crew would like to wish you all a very safe and Happy 4th of July holiday. We enjoyed a very special Wedding on the River this week with the Palisades and the Madison in the background and one of our guides was the Reverend. What better way to enjoy days and evenings by having a relaxing day on the Madison. We thank you all for your support and patronage.