Another BUSY day at the Beartooth with a nice group of fishermen. We had the pleasure once again to host the Wild Adventure Group who are always a joy to have. The weather was good, the bugs out, the fisherman eager, the dinner bell ringing and the rods insisting to be bent to the breaking point.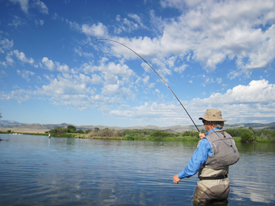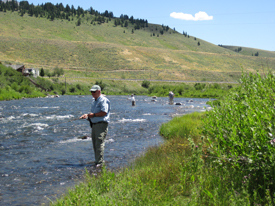 HOT flies for the day included: Pats Rubber Legs (Olive/Brown), Beadhead Shop Vac, Soft Hackle Pheasant Tail, Lightning Bug (Silver), Delektable Chubbyness Royal, Delektable 2Tone Chubbyness UV Dark Olive and Delektable Chubbyness UV Purple.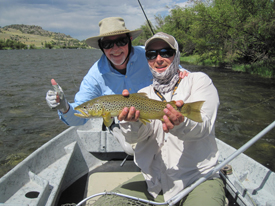 We had Brandon, Gunnar, Ian, David, Willie, and John guiding the Wild Adventure Crew. The "W" factor did take over part of the evening, thus less photos, and better rowing. Like Jim Rohn once said "Success is neither magical nor mysterious. Success is the natural consequence of consistently applying basic fundamentals." That's just what happened and the Wild Adventure crew consistently throughout the day caught fish.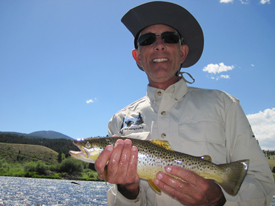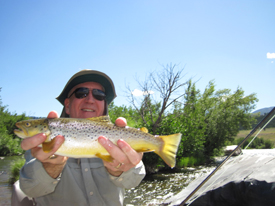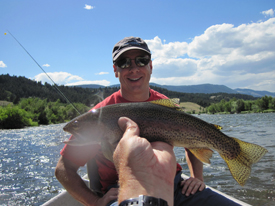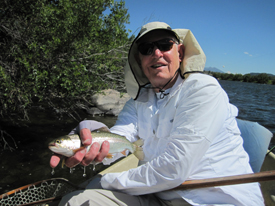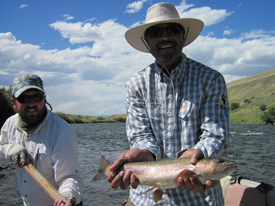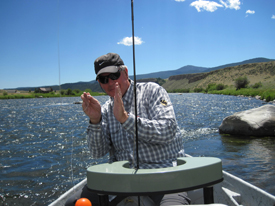 Not only did we have the Wild Adventure Group but also Randy, Tim, Dan M and Marty guiding clients. The groups were spread out in different locations on the river with the timing of the groups being half morning and half evening. There was floating, wading and of course fish to be caught. Smiling faces and great stories tagged along all the way back to the shop at the end of the day.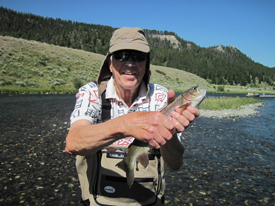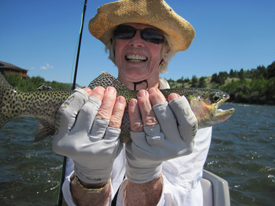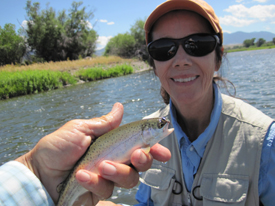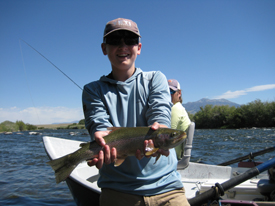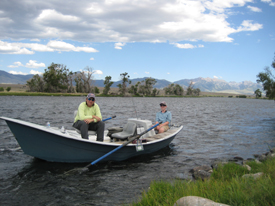 Keep Throwing Darts! Will