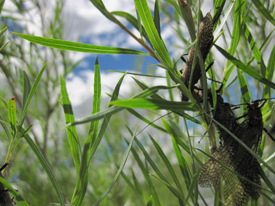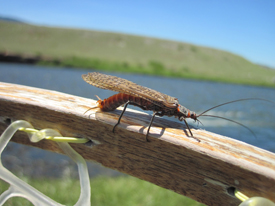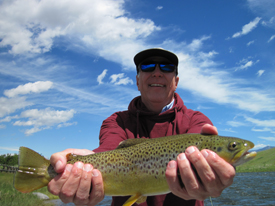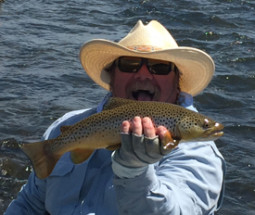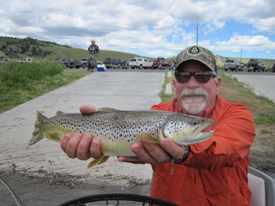 Flows are still well above average and the bugs just keep coming. We're sitting at about 1,230 c.f.s. below Hebgen and 1,460 c.f.s. at Kirby. The Upper Madison has certainly been living up to her reputation lately as our friends and clients have had great success with several different strategies. Air temps have been coming up over the last couple days and the forecast predicts that warm clear days are going to be the trend for a while, looks like summer is finally here to stay.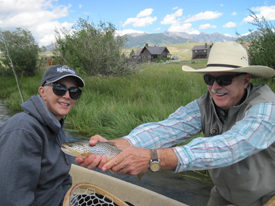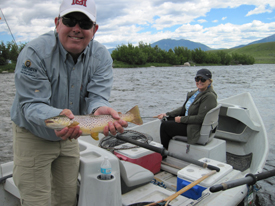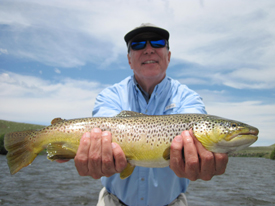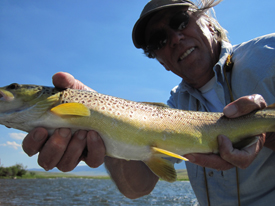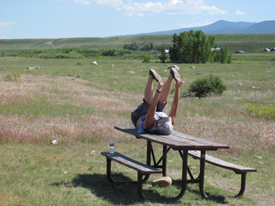 The big dries have continued to bring in some really nice fish. PMDs are starting to really fall into their rhythm with some bigger and more consistent hatches and of course the caddis are still all over. Our top patterns have been Delektable Secret Stones, Delektable Mega 2-Tone or standard Chubbyness', True-Wing Salmonflies, Bloom's Barely Kickin Stone, Missing Link Caddis, Delektable Halos, Delektable Sparkle Bugs, Rusty Spinners and Comparaduns.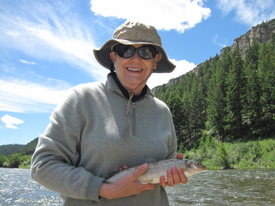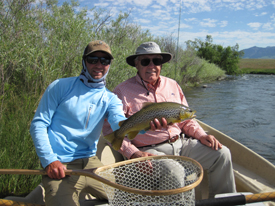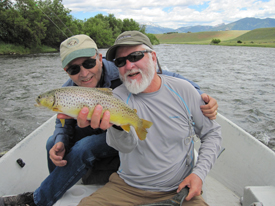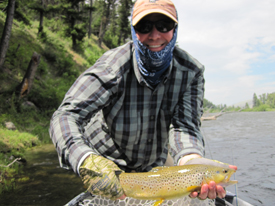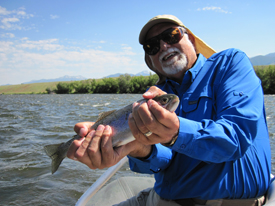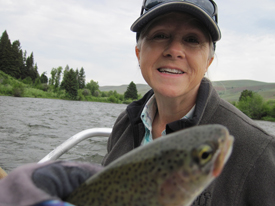 The bead-heads are still carrying most of the weight out there, especially in the heat of the day. Bugs like Delektable Lil' Spankers, Delektable Hammerheads in both jig and regular, Tung Darts, Lightning Bugs, Prince Nymphs, Jackson's Sallies and Split-Case PMDs have been picking up fish pretty regularly.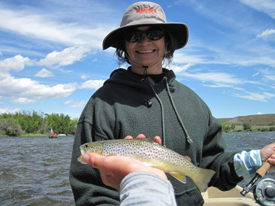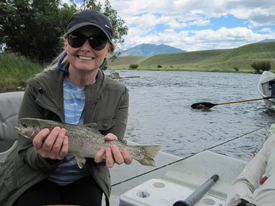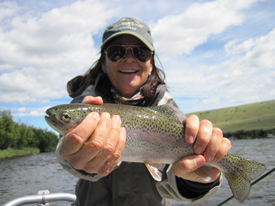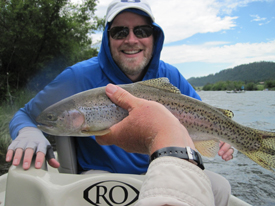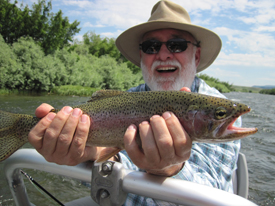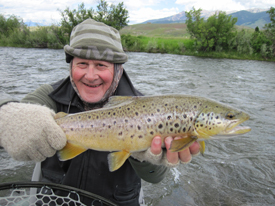 We have had a couple good reports on streamers from those who were willing to forget about the little bugs and commit to the meaty stuff. Delektable Screamers have been good especially in the spawning color, as well as gray Trevor's Sculpins and Sparkle Minnows. We have all been enjoying the bite, come share the bite!