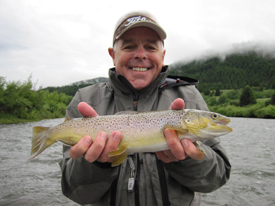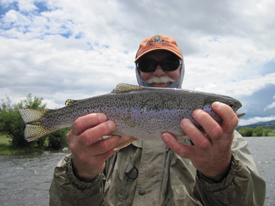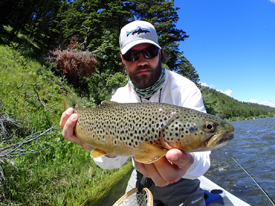 We saw a 1,000 c.f.s. increase in flow out of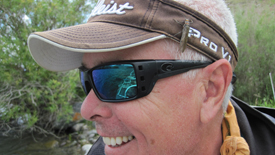 Hebgen on the 19th which made things tough for a few days but the bite only improved from then till now. We're down to about 1,200 c.f.s. below Hebgen and 1,500 c.f.s. down at Kirby. It looks like we're seeing the light at the end of the tunnel with all the wet weather and Summer should be setting in any day now.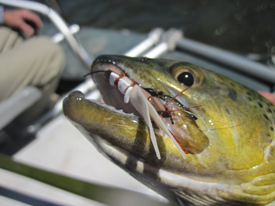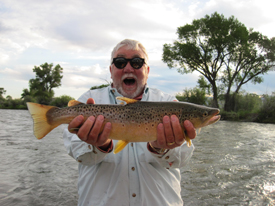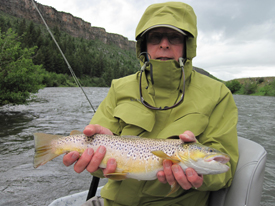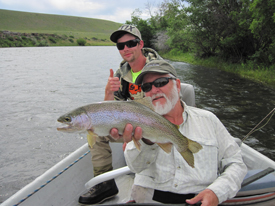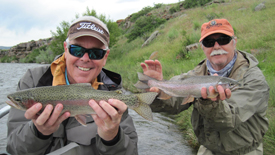 SALMON FLIES are here and the fish have been eatin' 'em pretty well. Along with the big bugs came the Yellow Sallies, PMDs, Golden Stones, and the Caddis are still all over the place. Dry Fly fishing has been better and better as the days go by. Our favorite patterns have been Delektable Secret Stones in Royal, UV Salmon and UV Goldenstone, Delektable Mega 2-Tone Chubbyness and Delektable Twisted X's in yellow have been great for the Sallies. Half-Down Stones have also been fishing well along with Stimulators, Bloom's Parachute Caddis and Lil' Hotties. It's shaping up to be a dry fly season for the books so take advantage!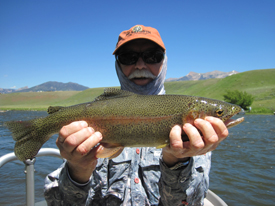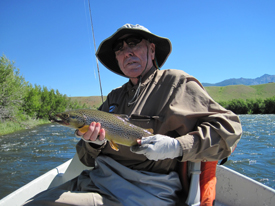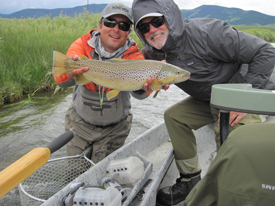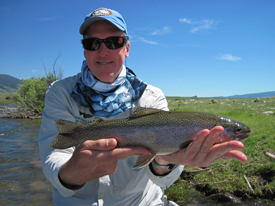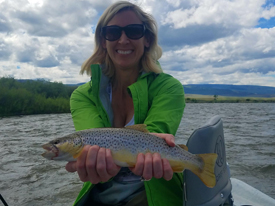 The nymph fishing has been outstanding. We've had lots of success on soft hackle stuff lately like Delektable Hammerheads, Soft Hackle Hare's Ears and Soft Hackle Copper Johns. Along with those the standard Mayfly and Caddis patterns have been successful. Things like the Delektable Lil' Spankers, Lightning Bugs, Prince Nymphs and Psycho Princes are good bets. Any of them can be fished under a big dry or in tandem under an indicator. Some folks have scored with two small nymphs while others have used a larger Stonefly Nymph up top and a small nymph behind. Depending on the flows, a B or BB shot might be needed above the first fly.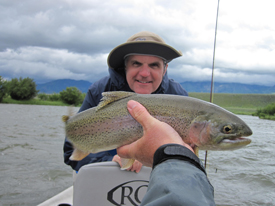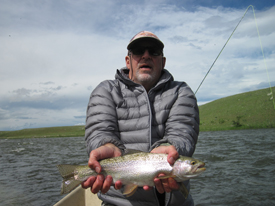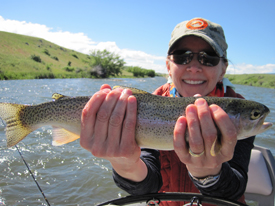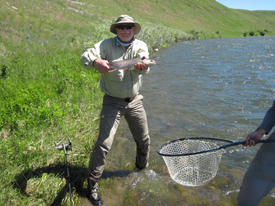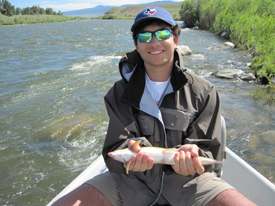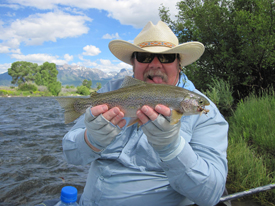 The streamer bite has been a bit more inconsistent as of late but with other techniques being so productive I guess we'll have to be okay with that. With that being said we have picked up a fish here and there on smaller sculpin patterns.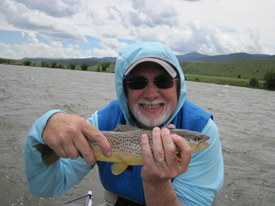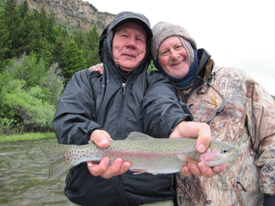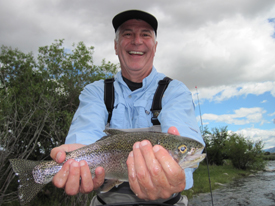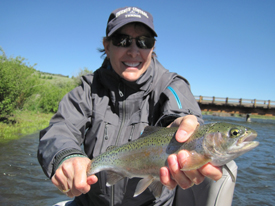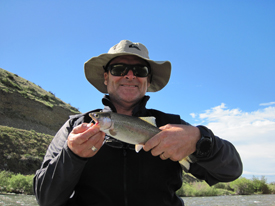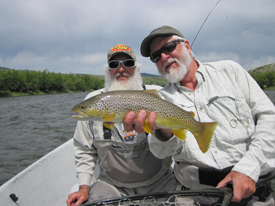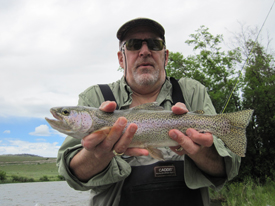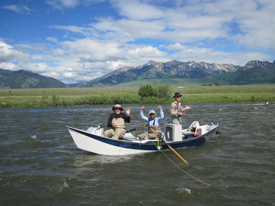 What a great time to be out on the Upper Madison, we hope you're all enjoying the excellent fishing and if there are any other tips we may have to offer don't be afraid to call or stop by the shop to ask 406-682-7525.