This summer has been a real buggy one for us here in the Madison Valley. With the water on the rise from progressing outflow release of the Hebgen Dam, the fish have been eating and eating and eating. No hook has been too sharp, no net not slippery enough, and no dirtbag has been too scary looking to persuade these fish to stop eating over and over and over again. Even if you look the fish in the eye and tell them, "you need to be more careful with how you select your food, it's a dangerous world out there"….you will still see them in the net the next day. As for the river, it sits at 1420 CFS at the very moment and has been holding near there for the past couple of days. Northwest Energy has upped the flows since July 1st after attaining their goals and required capacity, and now they will be letting a higher flow out for the rest of the summer to comply with the Reservoir/River regulated permit that exists. On that note, go fishing now, because it's epic.
This week we had the pleasure of welcoming several groups, including the Rush and Filance families. Like mentioned previously, the fishing was HOT!! Getting the opportunity to set up trips for big families and groups like these really get the Beartooth Family excited, especially seeing them after a day of fishing with great stories. Dave joined in on the fun and guided two days with success. Check out some of these great pictures.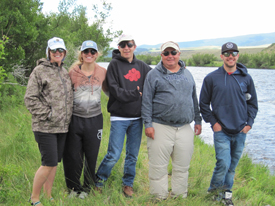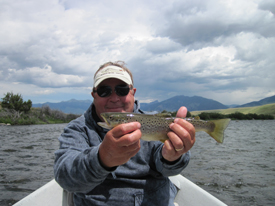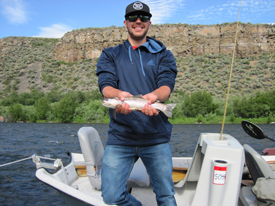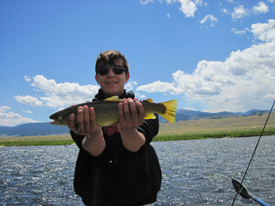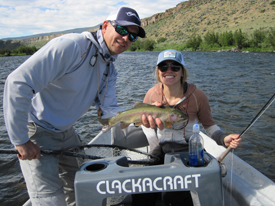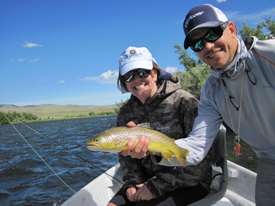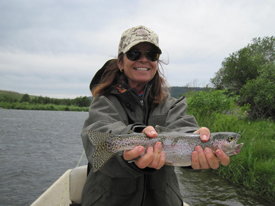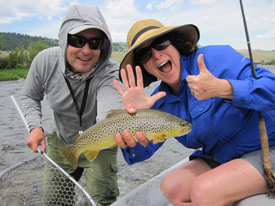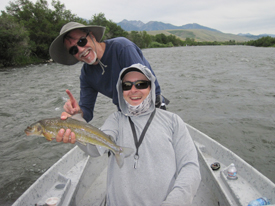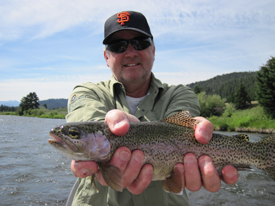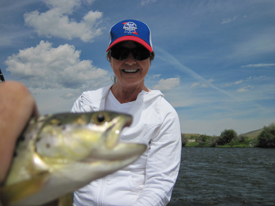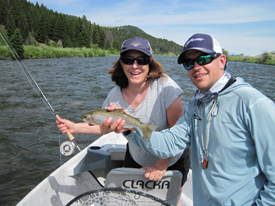 Please throw the bugs as follows; Dry: Salmon Fly size 6, Golden Stone size 8-10, Bomber Caddis size 10-12, Tan Caddis size 14-16, Delektable Halo tan size 16-18, PMD patterns both dry and nymph size 14-18 and various midge patterns on the lakes have been good as well. Nymphs: Brown/Tan variegated Pat's size 8, Olive/Brown variegated Pat's size 8, Brown Pat's size 8, Trout Retriever Golden size 8, Delektable Mr. Rubber Legs , Caddis Case with red glass bead on a curved hook size 10 (self tie), Lightning Bug (every color) size 16-18, Delektable Pheasant Tail Spanker size 16, Silvey's Primetime Puppa olive size 16, Beadhead Prince size 14, Psycho Prince Purple size 14-18 Hare's Ear Soft Hackle size 14-16, Rs2: PMD and Olive size 16-18 and last but not least the blood midge on a size 8 curved hook (San Juan).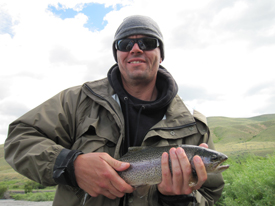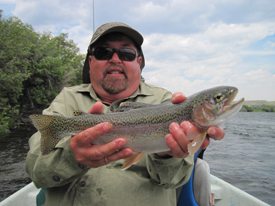 Happy Fishing!!! –DanG