So, this is gunna be kind of ridiculous…Hienie and the boys have done it again! And again…and again….and again. These boys have literally slept, ate and drank browns and rainbows the entire time they have been here! The salmon flies and golden stones have been flying around all week along with bomber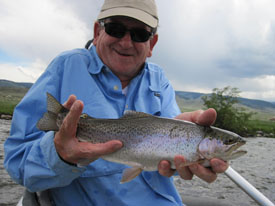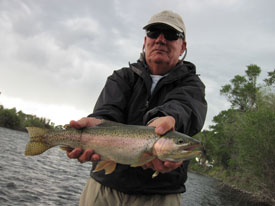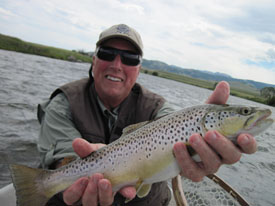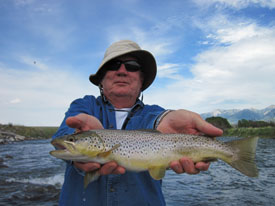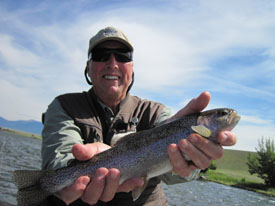 caddis and sallies to play cleanup. The dries have been doing really good in that aspect but if you want to really start crankin'em in the boat, it's a dirty nympher's game. Caddis patterns in sizes 14 and 16 have been working well. Stonefly patterns have been the slayer on the Maddy lately with a beadhead behind. Pat's Rubber Legs of course leads all in sizes 6, 8 and 10. Golden stone patterns sizes 6, 8 and 10 are working well. Prince nymph in sizes 10, 11, and 12 have been working really well for the caddis and mayflies. Some folks around here have been coming in and claiming to have done very well on yellow sally nymphs also.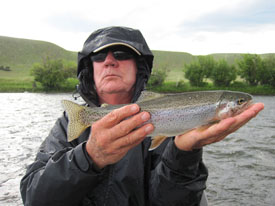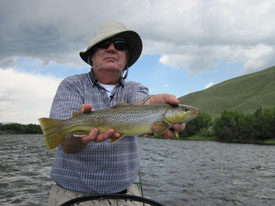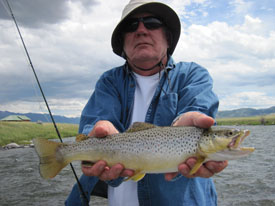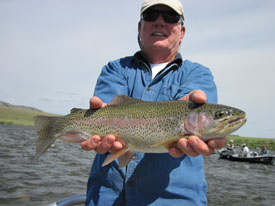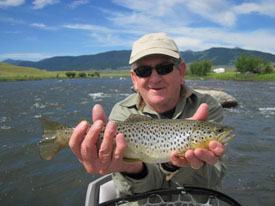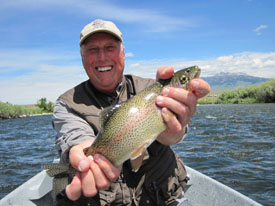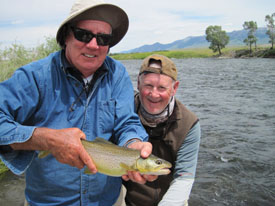 The bite has been really good in the morning and a little slower throughout the middle of the day. The evenings have been absolutely killer for some of us here at the shop! The big bugs are out in full force behind the shop and the fish are eating. The bugs (salmons, goldens, yellow sallies, caddis greendrakes, bomber caddis, PMDs) are everywhere and the fish are very happy!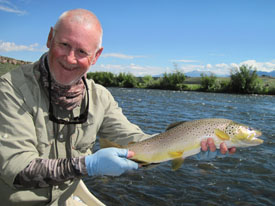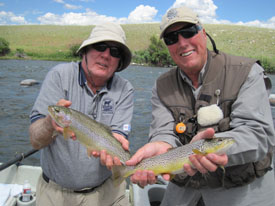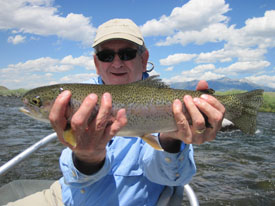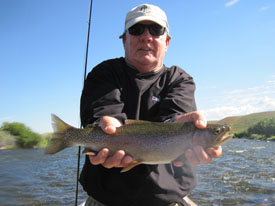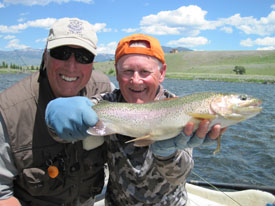 Stay tuned for some more big bug action as we will try to keep you updated from a couple days to a couple days! Happy Fishing!!!
-DanG