Salmonflies, Goldenstones are on in the Mighty Big Hole!!! It has moved quickly through the lower River and there is more action up high. The River is running higher but clear on the 20th and 21st at 4,200 cfs from Divide to Melrose. Most active place to catch during the higher water was found behind the islands on the banks and deep in the willows in the soft patches of water. The Salmonflies were prolific, but the fish were eating the Goldenstone far over the Salmonfly. As we move further through the week expect water to start dropping and as the Stones start to fade away look for the Caddis in the willows and go and catch yourself a BIG Big Hole Brown!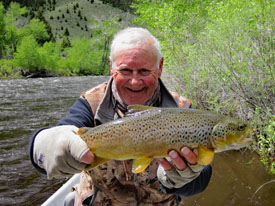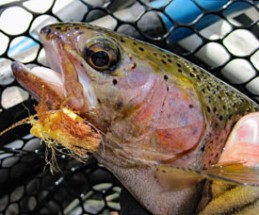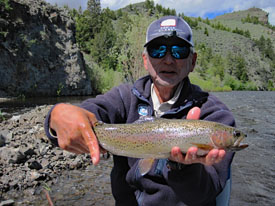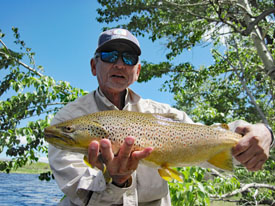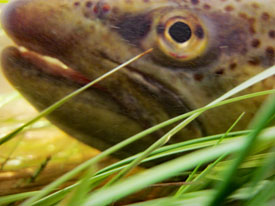 Dries: Dornan's Water Walker Peanut #10-#12, Delektable Mega 2 Tone Chubbyness UV Goldrush #10, Delektable Secret Stone Salmonfly #8, Delektable Secret Stone UV Goldenstone #10, Delektable Mega 2 Tone Chubbyness UV Salmonfly #8.
Streamers: BH Dude Friendly Black/Yellow #8, Zonker Yellow or Olive #6, Delektable Screamer Single/Double Yellow, Black/Olive, Olive/Yellow #6.