This was quite a week with a number of guide trips and groups coming through Beartooth Flyfishing. A variety of bugs and weather was the theme of the week, with the big "W" factor in play. We had Salmon Flies start moving their way up from Ennis and by Saturday had made it to the backyard. As the Salmon flies moved up, the crowd followed to chase the big bug hatch. This week we had the friends of Hienie Group and Wild Adventure Groups, both guys and girls, join us and some great friends and clients fishing. A lot of great fish were caught and as always some great memories.
Reports coming in this week have been consistent with nymph fishing and small dries producing the best results. As stated earlier reports prove that the Salmon flies slowly worked their way up the river and are now here at the shop. We expect the hatch to continue biting for the next week to ten days which means the fishing should be HOT!! Popular patterns for the week include: Parachute Caddis Olive, Delektable Chubbyness Olive/Brown, Pat's Rubber Legs (Brown/Black), Lightning Bug (Silver), Delektable Hammerhead Prince, Sure Strikes, Lil' Spankers (Silver), Green Shop Vac and Ranch PMD's. With rising water temperatures "small ball" nymphing is now a good choice.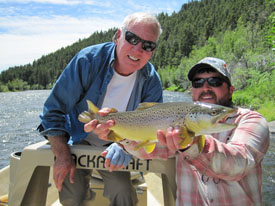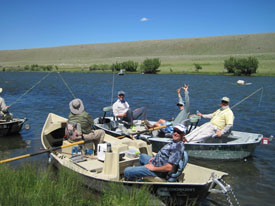 The Wild Adventure crew is back in town and wilder then ever at fishing!! We had the pleasure of welcoming this group of anglers guided by Marty, John, Ian, David, Dan D and Dan M. The boys stopped in the shop before the float, loaded up and prepared for a big fish day. Weather was just about ideal, with good water clarity and temperatures.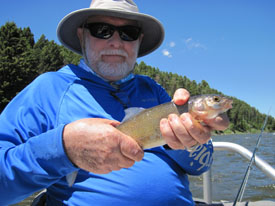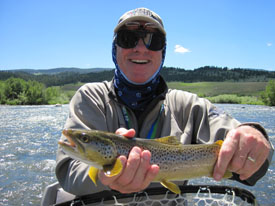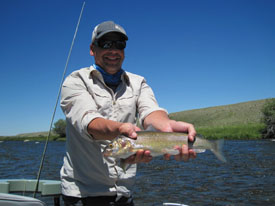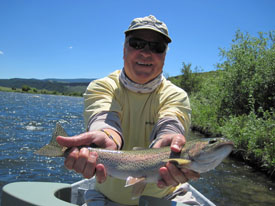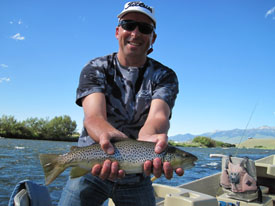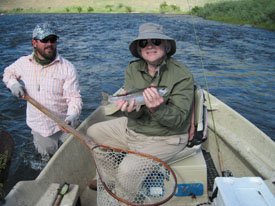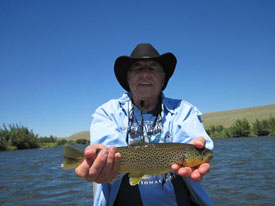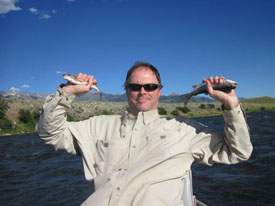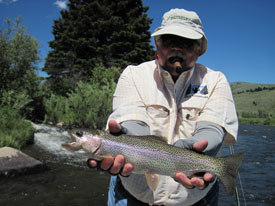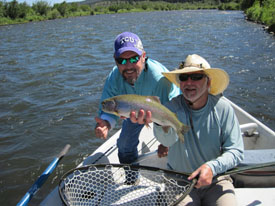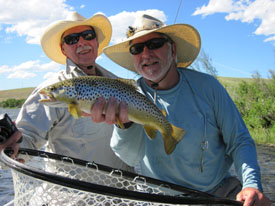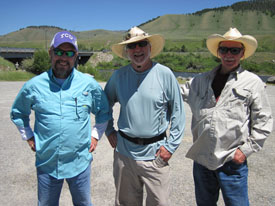 The Hienie Group got back on the water with their third consecutive day. The trend remained consistent with great fishing and lots of fish in the boat with Ian and Marty at the helm.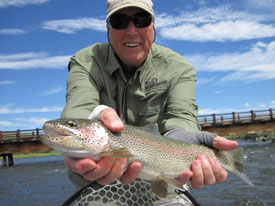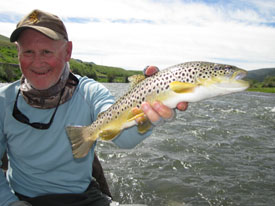 Its so great to hear positive reports and warms the Beartooth family when anglers come back after finishing grinning from ear to ear and telling us all about how great their day was. But don't just take my word for it because these pictures paint the day. Happy fishing to all!
Keep Throwing Darts! Will