Good fishing reports keep on coming in as the week goes on. No matter the weather factor or other variable conditions, our guides and anglers keep producing great results. The "W" factor was a BIG player these pasts two days, with gusts up to 40 mph!! If you thought that kept our anglers off the water, you are mistaken. We had both the Hienie group and the Wild Adventure ladies out on the water.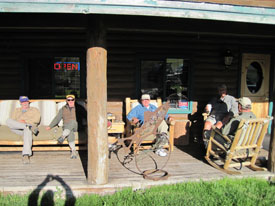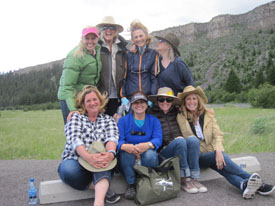 HOT flies for these days stayed very consistent with the start of the week. Lightning Bugs (Silver), Delektable Hammerhead Prince, Pat's Rubber Legs (pictured below) and Delektable Secret Stone UV Gold (pictured below) all worked.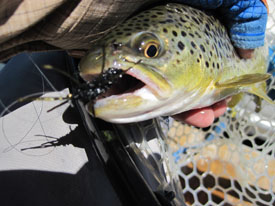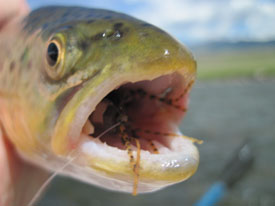 The Hienie train keeps on rolling with another EPIC day of fishing!! Just like the ladies they got themselves involved in fish, and a bunch of them. It's hard to beat five consecutive days of fishing with superb results. Thanks Brandon, Gunner, Ian and Marty for a great two Days! Dan had a big fish catch with his two anglers as well to top off the day.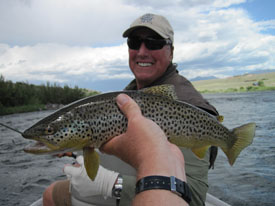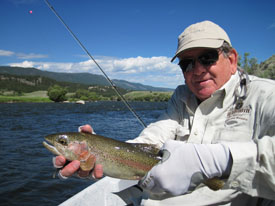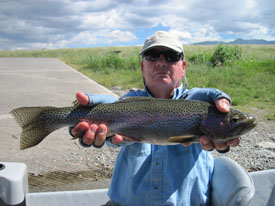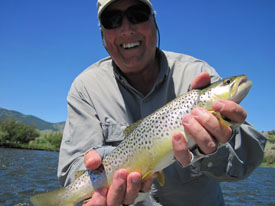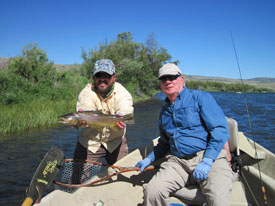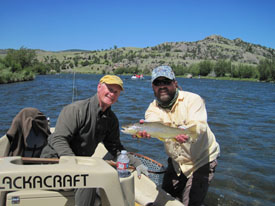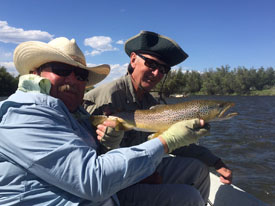 We had the pleasure of welcoming eight Wild Adventure ladies who showed up ready to pound some fish. Let's just say that the ladies kicked some serious butt and caught a ton of fish with the help of our awesome guides Max, Marty, John, and Dan M. It was such a great day of fishing on the river for all the ladies and to catch fish, and a lot of them, really puts a smile on everyone's face.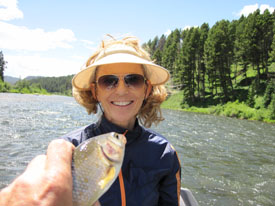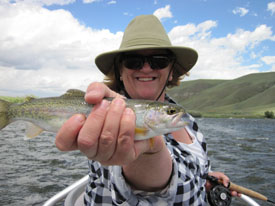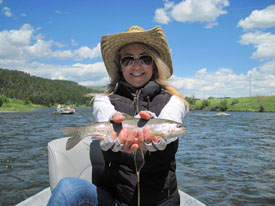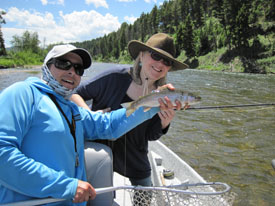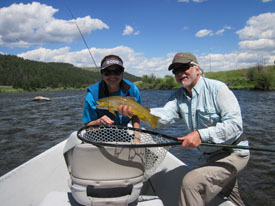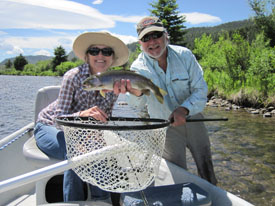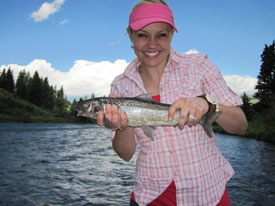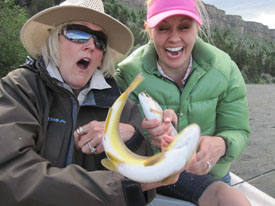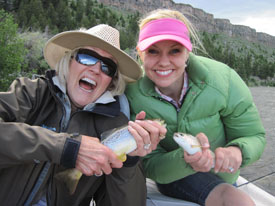 The weather for the remainder of the week looks great with the "W" factor dying down. Salmon Flies are creeping their way up the river. Man what an exciting time to be on the Madison River!!
Keep Throwing Darts! Will