This weekend has been some of the best fishing we have seen so far this summer. The fish were hungry, feisty and waiting to be caught. Multiple accounts of screaming reels have echoed through the valley, which is always exciting to hear.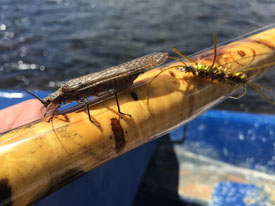 To start off the weekend, Emmett, his Dad, and Dan G got out on the river for a float from Lyons to McAtee. The "W" factor was relentless, but the fish were hungry. Salmon flies were all over the banks halfway between Palisades and Ruby. Fish were eating the dry but overall were gravitating towards the nymphs. Big fish poundings occurred predominantly near Palisades. HOT flies that day were: Olive and brown pat's rubber legs and a size 16 Delektable Lil' Spanker, Delektable Secret Salmonfly and a Delektable Screamer.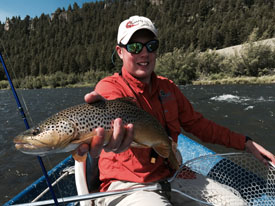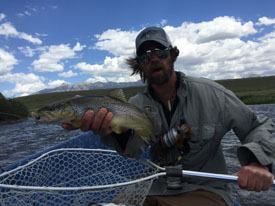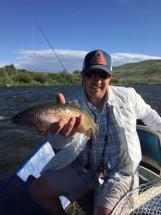 The following day, Dan G and friends hit the water running and or floating. Windy Point to Storey ditch was the play of the day. They fished an assortment of nymphs to start, most notably a lemon drop, and bomber caddis. Get yourself a larger Delektable Pheasant Tail Lil' Spanker for the Bomber nymph, preferably a size 10. As it heated up throughout the day, a change of scenery was in order and away went the nymphs and out came the DRIES! Salmon flies and Golden Stones are what got the fish on the end of the line. Note: There were Salmon flies out, but the fish were not extremely willing to eat them.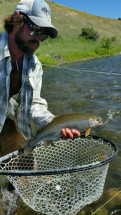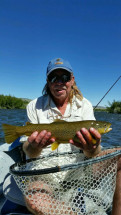 We had the pleasure of welcoming long time friends and fishaholics Tim and Brian to the Beartooth. Big floats and swarms of fish was the name of the game, with Dan D at the helm guiding. The "small ball" game was extremely effective throughout the day with a change of dries later in the afternoon. HOT flies for the day were: Lemon Drops, Delektable Hammerheads, Delektabel Lil" Spankers, Delektable Sure Strikes, Secret Golden's and Delektable Salmon Flies.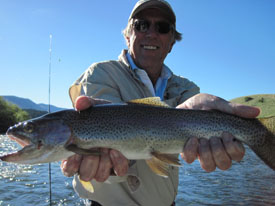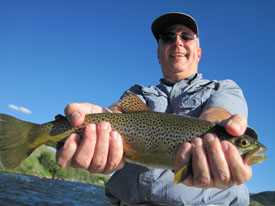 Keefer "The Hog Machine" floated with Dave and owned up to his name putting the hammer down on some big trout on dry flies, yeah! The Heini Group, on their final day of fishing, kept their great streak going and landed several great fish. To wrap the week up, Brandon Dan and Ian all guided the "Sunday Funday" with beautiful weather, great company, and of course LOTS of fish!!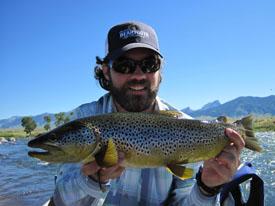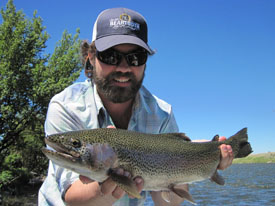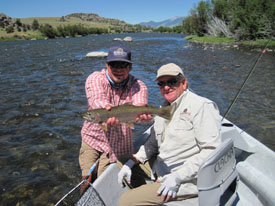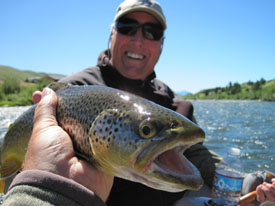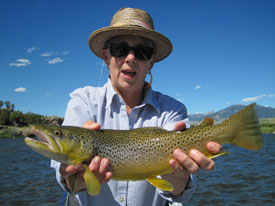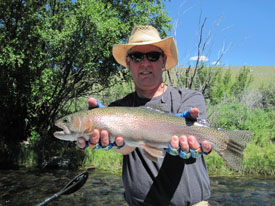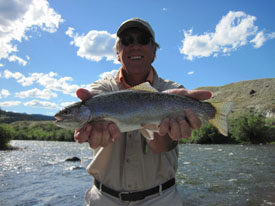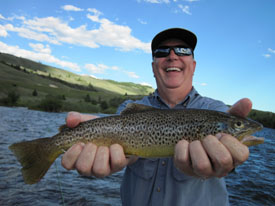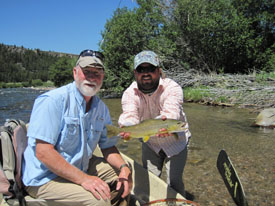 Overall, it was a great week with a killer finish. Some notes to leave you on for next's weeks fishing is we predict Salmon Flies will be around for another week (give or take). Salmon and Golden stone dries will continue to work but with "pitch'n and twitch'n" technique and of course, patience. Upcoming weather in the valley is predicted to be mostly sunny with highs around 84 degrees with CFS levels around 1,050 near Varney. Don't stop fishing hard and smart!!
Emmett and Will