Summer has officially begun; the Madison Valley has changed overnight! Runoff has begun to subside and the water is clearing up to a gorgeous dark/emerald green! We started the week with flows at 2,700cfs at Kirby, 4,500cfs at Cameron, 2,300cfs coming below the Hebgen Dam. On the 25th – 26th Northwestern Energy started to decrease flows by 30% each day to compensate for decrease of intake into Hebgen and keep as much water in the lake as possible for the hotter days to come. Flows by the 26th are 1,600cfs at Kirby, 2,600cfs at Cameron and 863cfs below the Hebgen Dam. We have continued to caution people about floating from Lyons to Pallisades regarding the Sun West Bridge and the Wolf Creek, especially earlier this week with the higher flows. Wolf Creek Bridge did have a log across the middle blocking through access from every spot except the far left or west side, however, we have heard reports that later this week the log is gone, and the bridge is passable.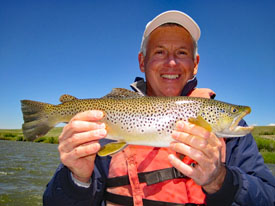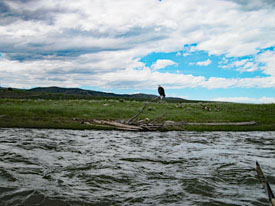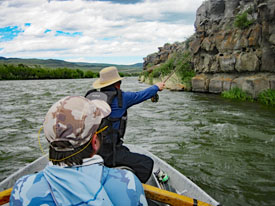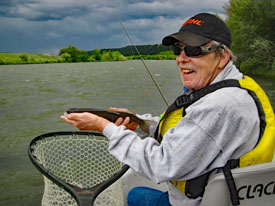 As for the fishing, it is just getting better and better! As the water clears, flows lower Salmon Flies are going to appear just any day now! We have seen Bomber Caddis from Palisades down and there is surface and subsurface action occurring. Nymphs and Streamers have been predominately the most productive means of fishing this week and the usage of weight to get the flies to slow down and deep enough for the fish to snap it! We have changed our hours this week as of the 24th to 7am-7pm everyday! In closing, as always, the pictures tell the best story!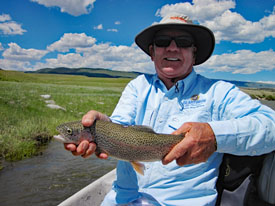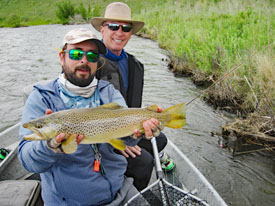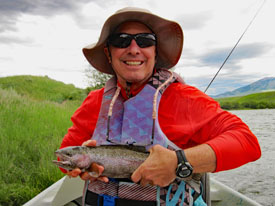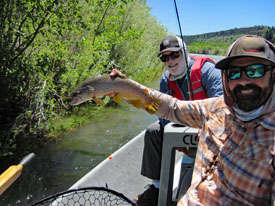 Nymphs: Delektable Lil' Spanker Silver #12-#16, Delektable TGBH Sure Strike Yellow, Peacock #14-#16, BH Shop Vac Olive #16-#18, BH Lightning Bug Pearl, Silver #14-#16, BH Jig Hook Pearl Lighting Bug #16, Formerly Known as Prince #12-#16, Pat's Rubberlegs Black #4-#8, Delektable Balanced Flashback Olive Mega Prince #10, Delektable Balanced Flashback Hurless Stone #10, Delektable Balanced Stonefly Candy UV Sparkle Goldenstone #10, Delektable CDC Baby #12-#14.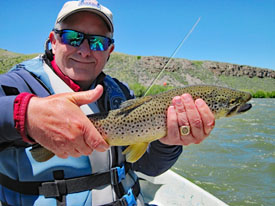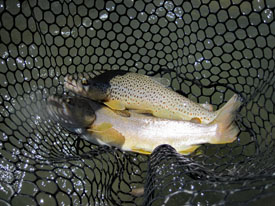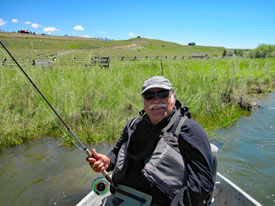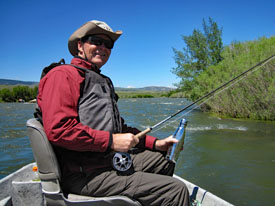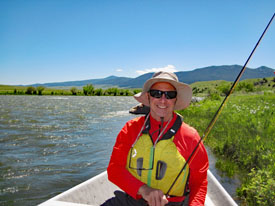 Streamers: Delektable Screamer Double/SS/Single Yellow, Yellow/Olive, Black #8, Delektable Christmas Tree Original, Black, Olive/ Yellow #8, Trevor's Sculpin Olive #4, Zonker Yellow, Olive #6, Double Bunny Yellow/Money #2, Yo Dali Llama Olive/Black #4.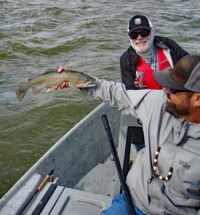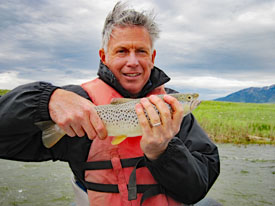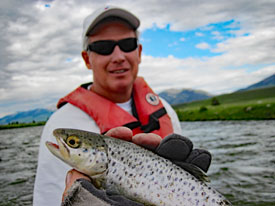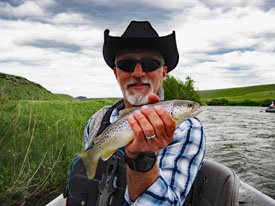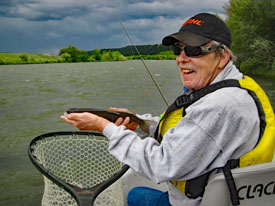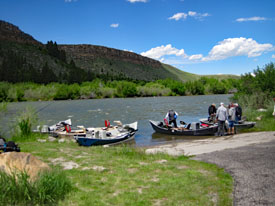 Dries: Delektable Twisted Sister Brown #10-#12, Delektable Chubbyness UV Purple, Rootbeer #12, Delektable Halo Royal, Tan #14, Delektable CDC Elk Hair Caddis Tan #14, Delektable Sparkle Bug Tan #14.