It's already September and the summer has been really good to us here on the Upper Madison. The river is flowing at about 1,000 c.f.s. below Hebgen and 1,040 c.f.s. at Kirby Ranch. The forecast is calling for another dry smoky week ahead with temps in the upper 70's and 80's which should keep the terrestrial fishing going.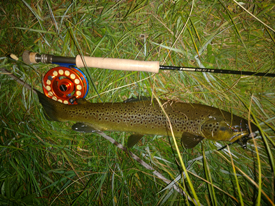 Nymph fishing has been really good lately whether under a big dry or a bobber. The name of the game has been small nymph flies, #16s, #18s and down to #20s. We're having success on Delektable Big Spankers in the warrior color, Two Bit Hookers in black, Delektable Hammerheads, San Juans, and Rainbow Warriors. Prince patterns still work and Pheasant Tail patterns.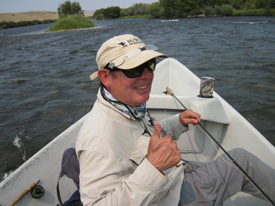 On the surface things have been producing solid fish as well. Terrestrials are still the focus but pseudo hatches in the morning have been getting thicker and lasting longer, by that I mean from sunrise until a little after 11 am. The best flies for that hatch are Parachute Adams or Purple Craze in #18 or even #20. As the day goes on the Delektable flying ants are still doing the job as well as Delektable Slammers in Chartreuse, White Cloud Hoppers, Shanafelt's Mongo Hopper and of course all the varieties of small and medium Delektable Chubbyness patterns.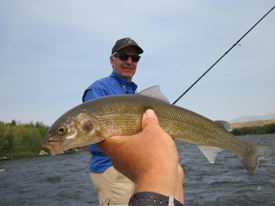 Streamer fishing has been slowly getting better every day. Targeting the boulders is the way to go, in front of them, beside them, and behind them. Delektable single screamers have been fishing really well in white, black or olive/black as well as Trevor's sculpin, Bow River Buggers, Mini Loops, and Silvey's. Stripping the flies with a little more movement has been getting a good response. But sometimes the slow strip works too.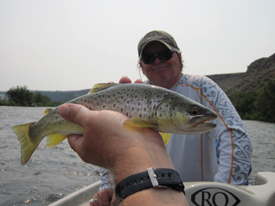 We hope everyone enjoyed the long weekend and caught lots of fish!