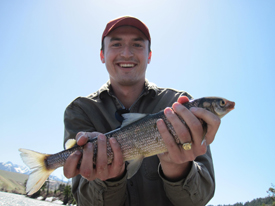 Fishing on the Upper Madison remains overall good. With cold weather moving in it should slow runoff for a few days.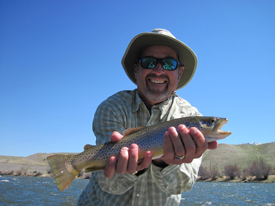 Nymphing with Delektable Stones, and Rubberlegs in sizes #8-#6. Trailing Deleketable Lil' Spankers in Silver, Blue, Red, and Pheasant Tail, Delektable Hammerheads, Lightning Bugs, Shop Vacs, $3 Dips, Psycho Princes, Pheasant Tails, Baetis Nymphs, #16-#18.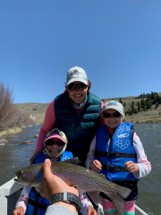 Dry Fly action below the Upper Wade section will be on hold for a bit until warmer weather returns. BWO's and Midges continue to emerge around Raynold's and $3 Bridge on calmer wind days. This is your most conistent dry fly activity at the moment.
Streamer action has been solid some days and more inconsistent on others. Black, Olive, Yellow, and Natural color combinations have fished best in the last week.