Wow! What a Wet and Wild Spring we have had in Southwest Montana. Temps have varied from mid 30s to high 60s through the week and the conditions have been no wind and sunny to full blown 50 mph wind gusts and white out snowy conditions. Then switching to heavy rain with light wind and back to sunny with no wind: all these conditions possibly all within the span of one day. The true fishing believers braving the weather in search of the bite have been hardened and truly indoctrinated in what it means to fish in Montana in the Spring; and for their perseverance in the elements many have been rewarded handsomely! The Crew at Beartooth Flyfishing and the fishing community are overjoyed for the moisture that the weather has been bringing us this past month. At this time last month, we were sitting at 73% our normal snowpack and within the month we have climbed to 92% and still climbing!!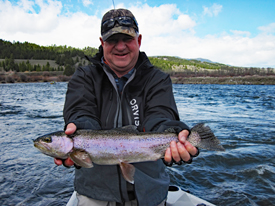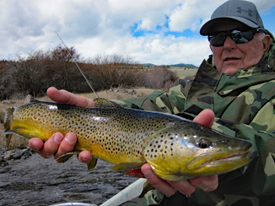 The flows on the Upper Madison earlier this week were 730cfs at Kirby and 805cfs at Varney gradually climbing to 820cfs @ Kirby and 1,020cfs at Varney by the end of the week. With the variable weather conditions this week fish are still moving slow (but biting hard) with colder water temperatures and nymphing has been the way! The Streamer bite is coming on but slowly and dead drifting has been the most productive technique. Fishing has been awesome this week the pictures below tell the story more beautifully than we can!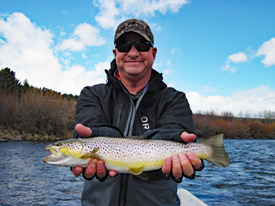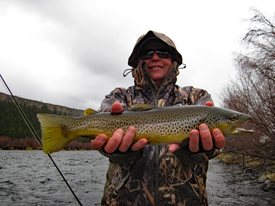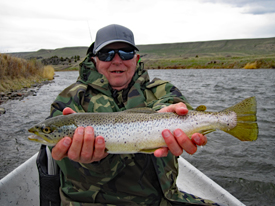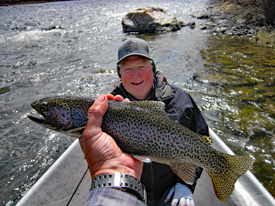 Nymphs: Pat's Rubber Legs Black #10, Delektable Hurless Stone Gray #8, Delektable Mega Prince Standard #8, Formerly Known as Prince #14-16, Delektable Lil' Spanker Pheasant Tail #14-20, Shop Vacs #14-18, Delektable Rootbeer Float Baetis Dark Grey/ Olive #18-20.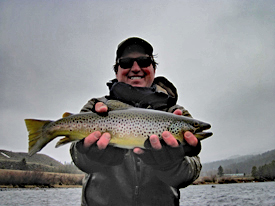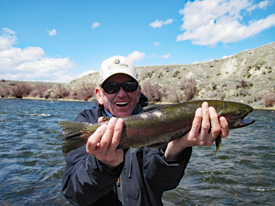 Streamers: Delektable Screamer Single or Double SS Jointed Screamer Black, Olive or White #6, Sculpzilla Olive or Black #4-8, Coffey's Sparkle Minnow #6.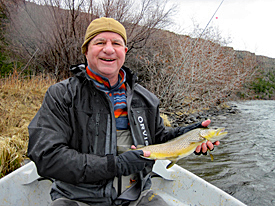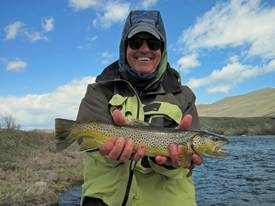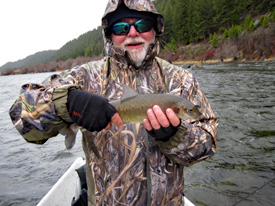 Dries: Para Adams #12-20, Carlson's Purple Craze #18-20, Griffith's Gnat #16-20, BWO Para Sipper #18-20, Delektable Lil' Teaser BWO #18-20.